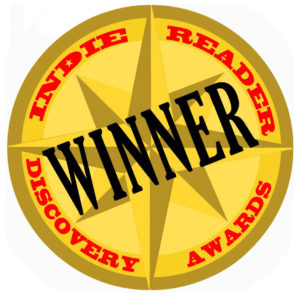 YEAR OF THE AMPHIBIAN is both a coming-of-age story and a meditative tale about seeking a sense of belonging in the quiet moments of everyday life. After years split between two parents and two homes, fourteen-year-old Conrad aches to permanently return to his childhood home, the forested lake where his dad still lives. Conrad comes alive every summer when he fishes in the lake, explores the boundless limits of the surrounding woods, and goes on pretend adventures with his two sisters. He dreads school years with his mom in loud, dusty, crowded Los Angeles, where Conrad feels stifled, numb, and out of place.
YEAR OF THE AMPHIBIAN follows Conrad over the course of a single year as he embarks on his own path by assimilating elements from both worlds, making friends and exploring a passion for painting along the way. Author Christopher Pickert deftly explores both big and small influences in Conrad's year of transformation, detailing everything from school projects to first dates to conversations with strangers. Pickert shows readers how these quiet, seemingly random moments impact Conrad's perspective by bookending the year with two summers—Conrad has changed in many ways by the time he finally returns to the lake.
Conrad's keen observation skills and vivid imagination infuse his descriptions of everyone he encounters, giving the novel a strong narrative voice and making even passing characters stand out. Pickert's portrayal of Conrad's relationship with his sisters is especially refreshing, as novels rarely show a teenage boy who enjoys playing imaginary games with younger children. His relationship with his mother, though fraught at times, is also beautifully nuanced: they can fight about her choice to move across the country, then share laughs over ice cream minutes later. Even when Conrad feels disconnected from the people around him, their emotions are given as much narrative weight as his, creating a realistic and unforgettable cast.
Though hints of 1980s-based pop culture and technology are sprinkled throughout the book, Conrad's love of the natural world places setting at the forefront and creates a timeless atmosphere, where nothing matters more than the sound of trees "quietly breathing in the wind." Conrad's hyperfocus on describing his surroundings filters into his relationships, insights, and feelings, which serves to illustrate his sense of detachment and add a reflective element that may appeal to adults as well as the intended young adult readership. Readers who enjoy character-driven over plot-driven novels will most appreciate this book, as Pickert excels at showing the beauty in quiet, everyday scenes.
Christopher Pickert's YEAR OF THE AMPHIBIAN is a reflective and poignant literary novel for young adults with a strong narrative voice, nuanced characters, and vibrant settings.
~Cameron Gillespie for IndieReader