Publisher:
Jane Thomas Press
Publication Date:
01/13/2017
THE THINKING WOMAN'S GUIDE TO BREAST CANCER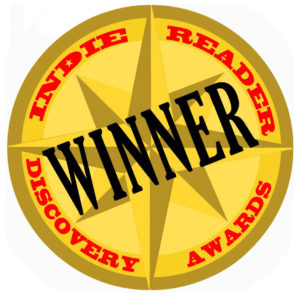 Dr. Janet Maker is an intelligent, capable woman who likes to do her background research and make informed decisions. So when she was diagnosed with breast cancer in her lymph nodes, she approached her treatment with careful attention to detail, educating herself, evaluating her options, and seeking out the best possible standard of care. In this book, she offers current and future breast cancer patients guidance on the whole process, from selecting doctors and patient advocates, to evaluating possible treatment choices, to rearranging one's lifestyle to (hopefully) avoid a recurrence.
THE THINKING WOMAN'S GUIDE TO BREAST CANCER is particularly useful as a guide taken from Maker's direct experience. She had the advantage of resources, education, and time that many breast cancer patients lack, and she provides here much substantial information and advice for those who lack those advantages. She offers patients concrete information on treatment possibilities, and also on how to make those treatments as comfortable as possible and minimize side effects. She discusses also treatments that doctors talked her into that she now regrets, and the possible side effects and negative consequences of those. She offers advice, both in her history and in the appendices, on how to find patient advocates and integrative oncologists, both of whom she found to be invaluable in her own treatment process.
Maker's language is clear, readable, and accessible, even to those without substantial medical or scientific backgrounds. There is also a substantial section in this book on lifestyle choices designed to minimize exposure to carcinogens and prevent recurrence – this offers some useful advice and information, but she does have a clear bias and a tendency to ignore conflicts of interest for groups she favors while (rightly) criticizing the conflicts of interest held by groups who disagree with her. She does carefully document the references behind her assertions, thus allowing the reader to see where this advocacy is coming from and to look into the biases and credibility of her sources.  She also makes the very important point that sometimes, trying to manage all the carcinogenic possibilities in one's environment causes more stress than it is worth, for a cancer patient.
THE THINKING WOMAN'S GUIDE TO BREAST CANCER is a useful, readable book that generously provides the new breast cancer patient with helpful guidance and advice gleaned from Maker's own experience and knowledge.
~Catherine Langrehr for IndieReader
Publisher:
Jane Thomas Press
Publication Date:
01/13/2017
THE THINKING WOMAN'S GUIDE TO BREAST CANCER
IR VERDICT:
Janet Maker has written "the book I wish I had when I needed it," a thorough account of her personal experience with breast cancer and her years in remission. While not a medical guide, THE THINKING WOMAN'S GUIDE TO BREAST CANCER does offer practical advice and friendly encouragement for those recently diagnosed (and their loved ones.)