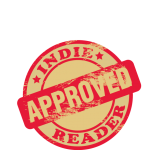 A trip to India accompanying her husband for his job becomes the catalyst for author Sandra Bornstein's life transformation. While in India, Bornstein applies for teaching jobs and receives an offer while she is on holiday back in the United States. The problem is that Bornstein's spouse has fallen ill and is unable to return to India immediately. Deciding that the offer to be a teacher in a prestigious school is too good to pass up, Bornstein decides to head back to India alone, where she is faced with challenges, opportunities and experiences that force her to examine her life and priorities.
There are many aspects of Bornstein's experience that she conveys effectively in her memoir. Her initial arrival in India allows her to reunite with her son and his fiancée, and reveals her first impressions of the culture, from the obvious physical such as dirt and chaos and noise and the smaller housing accommodations to less discernable differences, such as cultural disregard for women that her son doesn't perceive to the same extent as some of the women do. However, Bornstein often provides a generalized statement about an event or offers an itinerary of activities, rather than immersing the reader in the experience through sensual descriptions that would more fully engage the reader. For example, during her trip to Kerala, Bornstein lists in detail the activities but often skimps on providing a rich, full description of the event, place or person: "In a nearby fabric store," or "We jogged down the cobblestone street . . ." Even in a bookstore where Bornstein makes a surprising discovery about a book's author, the store is described only as "quaint."
Bornstein effectively captures her inner turmoil as she is torn between her duty as a wife and mother but also her obligation to her own goals. Bornstein's determination to attain "job fulfillment" drives her to accept the job as a teacher in a prestigious school in India, in spite of her less-than-positive experiences and attitude towards India and her hesitations about leaving her ailing husband. This stage in her life, facing personal conflict and the empty nest syndrome will appeal to an audience of women also looking for answers and strength to embark on new journeys.
In revealing her strong religious beliefs and practices, Bornstein highlights the cultural differences not only between the practices of her Jewish religion and the Hindu one, as seen in her explanations of the Passover and Yom Kippur holidays versus the Hindu rituals involving idols and multiple gods; but also the differences between the life of the locals and the Westerners in India that caused many foreigners to "[shelter] themselves from the day-to-day life of India." While the photographs included in the book offer a visual to complete or enhance the descriptions, most of the photos lack detail and tonal richness. This graininess detracts from the text and does not complement the colorful cover and designed chapter pages.
While Bornstein's stories about mischievous monkeys visiting her room, a field trip to the jungle, not to mention roughing it at various bathroom accommodations create humorous and intriguing moments that shed light on the Indian and Western culture and expectations; ultimately, it is Bornstein's frustration and fulfillment as a teacher plus her medical concerns for herself and her husband and son that leads to her final evaluation of her perspective. Though the minutiae of activities can at times become flat and detract from the crux of Bornstein's deeper experiences, the narrative flows through her journey to a satisfying conclusion.
MAY THIS BE THE BEST YEAR OF YOUR LIFE offers a glimpse into life as an expat living in India, and how it shaped her perspective on life.
Reviewed by Maya Fleischmann for IndieReader.