FEVER DREAMS AND THE END OF ALL THINGS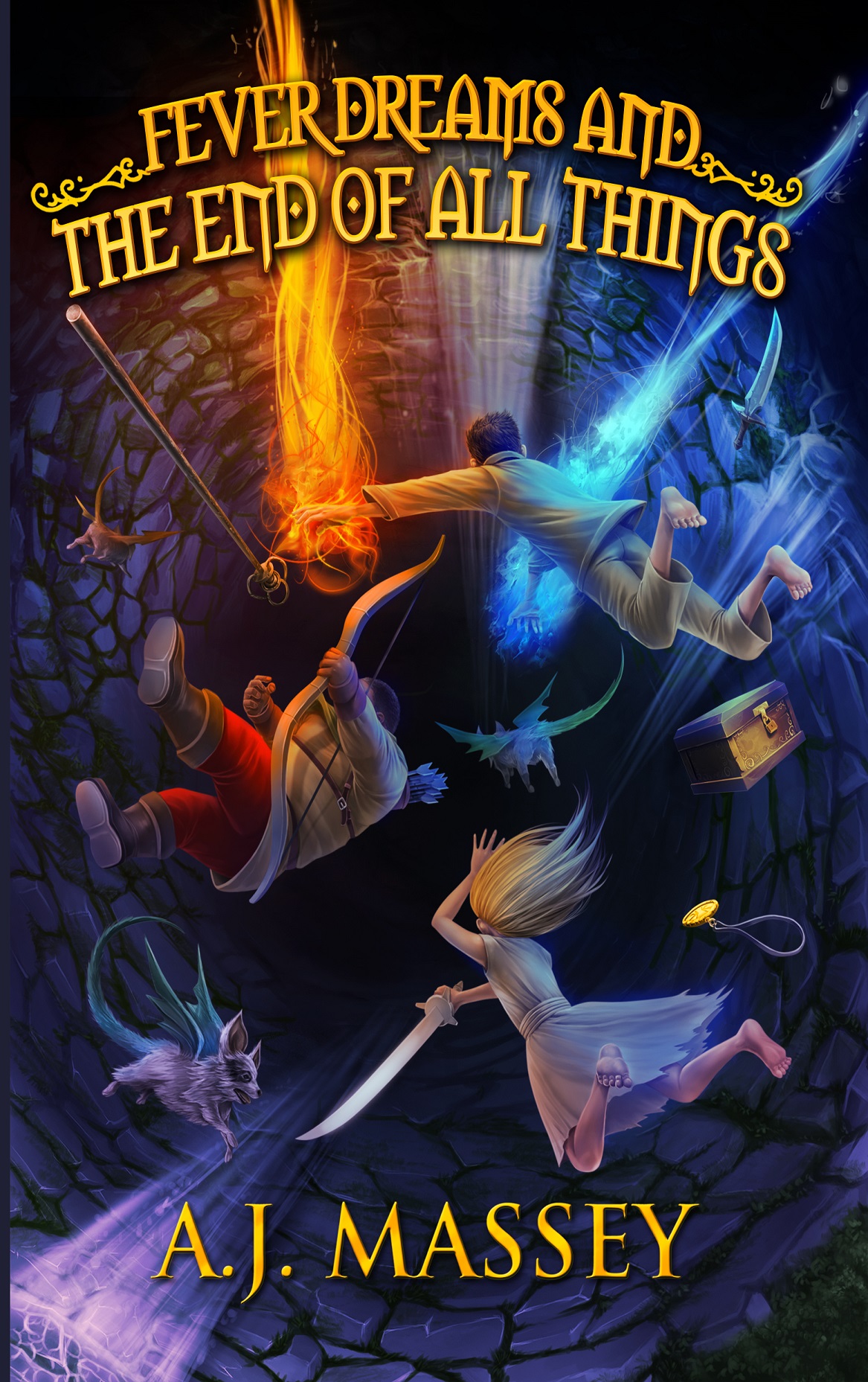 FEVER DREAMS AND THE END OF ALL THINGS is a sequel to Where Dragonwoofs Sleep and the Fading Creeps, and the wise reader will read that book up first before picking up this one. While it is possible to enjoy FEVER DREAMS without having read the first, it does dive straight back into the action, and there are characters from the first book who appear in the second without much introduction or explanation. Still, A.J. Massey's magical Meridia is a creative and lively fantasy world, with a rich array of characters and creatures that will capture its audience's imagination. The protagonists feel like real teens, bubbling over with insecurity, frustration, and eagerness to get on to a better future, and the strength, courage, and independence they discover in themselves in their adventures in Meridia carry over to the "real world" in heartwarming ways. In some ways, their adventures in Meridia parallel and illustrate the struggles they have in their "real lives" and subtly help them learn to cope, to grow stronger, more resilient, and better able to deal with the things that challenge them in both worlds.
The action is vigorous and constant, with the characters being thrown into one novel danger after another, from devouring sand to waterfalls of infinite height and depth to unexpected assassins. At times, it feels a little too quick, a little too easy to lose track of who is where and who is doing what, as if the book were less a coherent story than a series of little vignettes that flash before the eyes too swiftly to grasp completely – as the title suggests, a series of fever dreams. But at least, each vignette is colorful and vivid, a new and intriguing episode to be enjoyed. The main villains of the book, the Ghastly Three – or perhaps Four – are indeed ghastly, and frankly might be nightmare fuel for the more sensitive reader, not only because of their appearance and actions but because of their twisted, dark sense of humor and the ruthless, cruel duplicity with which they play with their victims. This is not a book for small children, and it does not talk down to its audience or treat its young adult characters and readers as innocents to be pandered to, but as intelligent, thoughtful people in the throes of one of the most difficult times of their lives.
An imaginative and energetic fantasy novel, FEVER DREAMS AND THE END OF ALL THINGS draws the reader along with its teenage protagonists into a colorful new world – but its best to read its prequel first.
~Catherine Langrehr for IndieReader
FEVER DREAMS AND THE END OF ALL THINGS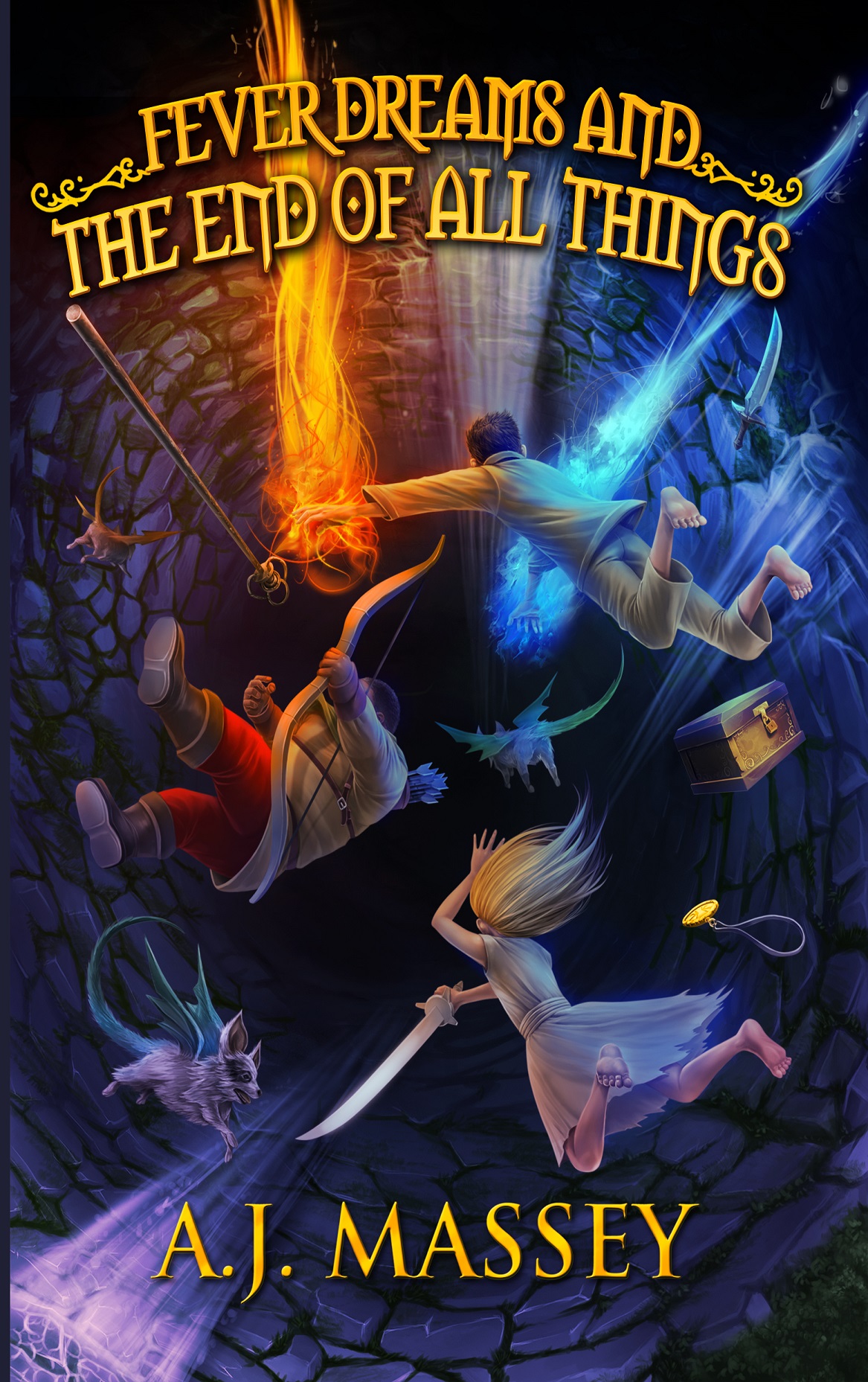 AJ Massey's FEVER DREAMS AND THE END OF ALL THINGS reads like a literary narration of iconic early video games and comes complete with quests, labyrinths, puzzles, and danger at every level for a group of young heroes. Middle-grade readers will devour this tale of tests, trials, and triumph that becomes extra-exciting when fantasy blends with the real world.