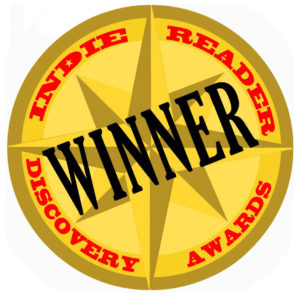 When Audrey awakes in the afterlife with her memories missing, she has no choice but to go along with her sudden induction into a legion of demon hunting warriors. Audrey is convinced she has the wrong assignment—at least until an ancient weapon of unmeasurable power is suddenly bestowed upon her. As her training continues and her relationship with God redevelops, it becomes clear that Audrey has  a large role to play in a cosmic scale war against the forces of evil—and she's not sure she's cut out for the task at hand!
At the start of HUNTRESS, Audrey's identity is stripped away and she's forced to slowly rediscover facets of herself alongside the reader. She's clumsy, argumentative, and doesn't have the best work ehtic. Despite being given a role as a warrior, she doesn't enjoy exercise or the idea of spending her days training in a gym. She can see conflict on the horizon, and she isn't interested.  In short: Audrey doesn't want to be a hero—and it's that opening for growth that makes her a great character.
Not only does the removal of Audrey's memories provide a point of tension throughout the novel, it also removes her relationship with God and leaves doubt in its place. Audrey's struggles are easy to understand even if the reader isn't from a religious background. She asks questions that are familiar on an existential level. Is there a plan for her? Does she actually have free will if her path is already laid out? What if she isn't capable of the monumental tasks ahead of her?
While Audrey is reforming her relationship with God, she's also making new relationships in the afterlife. The most complicated relationship is with her mentor, Logan. Logan is serious and intimidating, and while he clearly wants what's best for her, he also demands a level of dedication that Audrey isn't accustomed to and Audrey's less serious nature often incites his temper. But despite the friction between them, Logan quickly develops into more than a mentor—he becomes her friend, and possibly something more.
While HUNTRESS is a young adult novel that is built around a religiously steeped structure, a lack of religious knowledge doesn't take away from the pleasure of reading it. The questions that Audrey asks are universal, the development of her relationship with Logan feels familiar, and Audrey's transformation from high school girl to warrior on the verge of becoming a hero is something everyone secretly aspires to.
~Stephani Hren for IndieReader