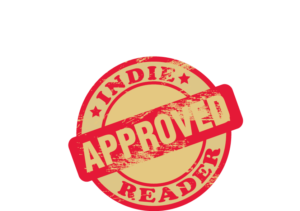 The Loneliest Places received a 4+ star review, making it an IndieReader Approved title.
Following find an interview with author Keith Edward Vaughn.
What is the name of the book and when was it published?
The Loneliest Places was published August 18, 2023.
What's the book's first line?
"The Century Club, a glorified dive bar on Hollywood's ratty eastern fringe, sat at the long end of an L-shaped strip mall."
What's the book about? Give us the "pitch".
To save his business, druggy Los Angeles private investigator Ellis Dunaway searches for a missing smuggler who works for a vicious cartel. When Ellis learns that his father was also investigating the cartel before his mysterious death, the case leads him to confront his inner demons and secrets of his unresolved past.
What inspired you to write the book? A particular person? An event?
I was inspired by all the great Los-Angeles-based crime fiction and noir from the 1930s to today. I wanted to insinuate myself into that legacy and hopefully honor it.
What's the main reason someone should really read this book?
Even more than the mystery at its core, The Loneliest Places is a character study of Ellis Dunaway, a man who can't let go of his past—the wins and the losses. The pathos and dark humor of his plight make the book relatable to readers who may not normally gravitate toward crime fiction.
What's the most distinctive thing about the main character?  Who-real or fictional-would you say the character reminds you of?
Ellis Dunaway sees the world through the distorting lenses of nostalgia, drugs, and pop culture. Several times during the writing of The Loneliest Places I thought of characters Owen Wilson plays in Wes Anderson movies—particularly Eli Cash in The Royal Tenenbaums and Francis Whitman in The Darjeeling Limited. Ellis's character is also heavily indebted to Elliott Gould's portrayal of Philip Marlowe in Robert Altman's The Long Goodbye. He's easygoing until he's not.
When did you first decide to become an author?
I wanted to write ever since I was a child, but not until 2015 did I fully commit to it—the last refuge of a scoundrel…
Is this the first book you've written?
Yes.
What do you do for work when you're not writing?
Nothing.
How much time do you generally spend on your writing?
I keep regular business hours, but there's no telling how much actual writing will get done. Often, the time is spent reading and trying to catch a vibe, or staring blankly, in a cold sweat.
What's the best and the hardest part of being an indie?
The best part is making the book exist, period. It's an amazing feeling, but truly, the wagon doesn't move an inch up the hill unless you push it yourself, or pay somebody a lot of money to push it for you. There's so much involved that isn't fun or creative. The most difficult things—for me, formatting and layout—are the most thankless and invisible.
What's a great piece of advice that you can share with fellow indie authors?
After you decide how you want to distribute your book, begin designing and formatting immediately, because it takes forever.
Would you go traditional if a publisher came calling?  If so, why?
I'm drafting a literary novel now that I believe a traditional publisher could be helpful in marketing. So, in that case, yes.
Is there something in particular that motivates you (fame? fortune?)
The act of writing is an end in itself. I love it and I'm blessed to get to do it every day.
Which writer, living or dead, do you most admire?
There are so many, but I will say John O'Hara. He's been called "the real F. Scott Fitzgerald," for good reason. His books and stories are bravely, emotionally honest, and stylistically graceful. For naturalistic dialogue that carries the action of a scene, he is unmatched. His emphasis on character over plot is a balance that resonates with me. How he does so much and yet so little is like a magic trick.
Which book do you wish you could have written?
Harry Potter and the Sorcerer's Stone. Cha-ching! But my serious answer is Nathanael West's The Day of the Locust. The way the dreamy rendering of Los Angeles and its denizens tilts subtly, and then violently, into a nightmare is as arresting now as it must have been in 1939. The plot matters less than the feeling it provokes—dreadful, absurd, and indelible. It's a masterpiece.