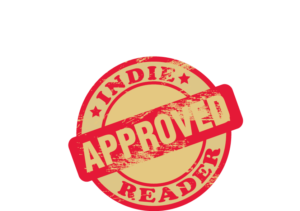 The Forsaken Planet received a 4+ star review, making it an IndieReader Approved title.
Following find an interview with author Bryan Wilson.
What is the name of the book and when was it published? 
My book is called The Forsaken Planet. It was published June 13th of this year, 2023.
What's the book's first line? 
"As the sun set, Quinnero's two moons shined bright in the red sky, casting a crimson glow upon the fortress yard where the large crowd had gathered."
What's the book about? Give us the "pitch". 
For the short answer, The Forsaken Planet is a 50/50 Sci-fi/Fantasy genre blend, or what I like to call "Science Fantasy." I market it as a more grown-up Ender's Game that meets many of the standard elements of fantasy fiction: a chosen one prophecy, an intricate magic system, and, in my biased opinion, some pretty cool sword-wielding fights.
When alien spacecraft wreak havoc across Earth's contemporary skies, ordinary college student, Colton Samson, must not only come to grips with the loss he faces but also the revelations made. Humankind already traverses the stars, wielding an incredible energy force in the process, and they have purposefully left Earth in the dark. As a power struggle has led these other worlds to Earth's doorstep, Colton must decide whether this fight is his responsibility. But when a secret prophecy is revealed, spelling Earth's demise, he realizes he may not have a choice.
This is the first installment of a story filled with interesting characters, advanced military simulations, and futuristic worlds infused with magic and teetering on the brink of a universal war.
What inspired you to write the book? A particular person? An event? 
I've been an avid reader from a young age, and that love for reading eventually evolved into a desire for storytelling. As a teenager, I started to realize that I enjoyed thinking my own stories and scenes up in my head just as much as reading the works of others. I'm 37 now, so it took some time to get here. But it has always been my dream to publish a novel. And I'm proud to now be able to say that I have.
What's the main reason someone should really read this book? 
If someone is a fan of sci-fi and fantasy and looking for an exciting and easy escape from our world and its current problems, this is the book for you. I'm not trying to push too many opinions in this. It is a pretty simplistic good-vs-evil story, focusing on family, the bonds of friendship, and the importance of protecting them both.
I would also say that my early feedback has been that this is a fresh, vibrant, and unique take on the space opera genre. So, if that's your jam, and you're okay with fantasy elements thrown in, I think you'll enjoy my book.
What's the most distinctive thing about the main character?  Who-real or fictional-would you say the character reminds you of? 
I think Colton's most distinctive quality is his desire to do what is right. Obviously, that is something that can be left up to interpretation in certain instances. But deep down, he has a good soul and only wants to help those around him. I would say he is very Harry Potteresque in that sense. If Harry's powers and experiences had come a little later in life, that is.
When did you first decide to become an author? 
The desire came to me when I was a teen. But it took about twenty years to actually perform the deed.
Is this the first book you've written? 
I've written other stories as a hobby, but this is the first book I have published.
What do you do for work when you're not writing? 
I'm a new home builder. I work with investors purchasing small parcels of property, where I will then manage and oversee the complete construction of new single-family homes.
How much time do you generally spend on your writing? 
The construction end of my work life is very ebb and flow, so it depends on that. I am also married with two young children, so the home life comes into play as well. I'm not one to put a "weekly" number on how much time I spend writing, but now that the first installment of this series is out, it is very much a priority for me to have book two released in a timely manner. I'm 90%-95% completed with the first draft of it, so I am on pace for a 2024 release in that regard. Hopefully, it will be in the first half of the year.
What's the best and the hardest part of being an indie? 
The best is the freedom to write what I want, how I want, with no larger oversight trying to push its particular tropes, desires, or agendas onto my work. The hardest is easily self-marketing. I've had to force myself to be social in order to run my construction business, but I am very much an introvert at heart. So, throwing my work out there onto social media (which I rarely used before publishing) and having to sell myself as a person is not something that comes naturally to me. With construction, the product sold itself as my houses were built and already there to see for potential buyers. In the case of my book, the product will never actually be seen unless I make people believe in it beforehand.
What's a great piece of advice that you can share with fellow indie authors? 
I'm only in the early stages myself, so take this with a grain of salt, but I think the most important thing for an indie author is to just get the book out there. Even if you have to give it away for free. The competition is so stiff nowadays that no one is spending their valuable time on your work unless given a reason to believe in it.
The best thing I did was run a free book promotion stacked with ads on book discount sites the second week my novel was released. It gained me almost 3k downloads, leading to a decent amount of reviews right from the jump. That led to more bloggers, booktubers, and bookstagrammers willing to invest their time in my work.
In my opinion, reviews should be the most important thing one attempts to garner as a first-time indie author. But again, I'm still new at this myself. So take that for what you will.
Would you go traditional if a publisher came calling?  If so, why? 
This would depend on what their contract entailed. I'm still in the early stages of being a self-published author with little following. So, if a publisher came calling tomorrow with a lucrative contract and an offer to do the marketing for me on future installments, that would be very tempting. But my following is slowly growing, and my sales are starting to climb ever so slightly. Therefore, I can also see a time when I find a better footing on my own, and then I will be quite happy maintaining the literary freedom that self-publishing offers.
Is there something in particular that motivates you (fame? fortune?) 
Writing novels and series has been my dream for as long as I can remember. And when it comes to construction, I'm getting older and would prefer not to continue physically beating my body up for another couple of decades.
But at the end of the day, I have kids to help support and raise, and they are what motivate me. Ideally, I would love to transition more to a full-time writer. But that will all depend on how well my stories sell and if it's enough to support our family.
Which writer, living or dead, do you most admire? 
Tolkien. Even though my story is sci-fi, fantasy was my first jam and what led me here. And he is the father of fantasy.
Which book do you wish you could have written? 
The Red Rising series. I love it. Pierce Brown is a modern genius, and his talent is at a level I strive to reach.