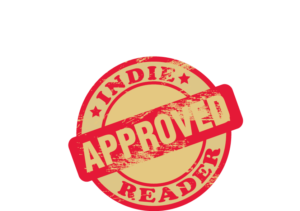 YOU RUINED MY LIFE AND YOU STOLE MY BRA, a Mother/Daughter Love Story received a 4+ star review, making it an IndieReader Approved title.
Following find an interview with author Anita Finlay.
What is the name of the book and when was it published?
My memoir is titled YOU RUINED MY LIFE AND YOU STOLE MY BRA, a Mother/Daughter Love Story. It was published on May 2, 2023.
What's the book's first line?
'Twas the night before Christmas and I was on my knees clipping my mother's toenails.
What's the book about? Give us the "pitch".
YOU RUINED MY LIFE AND YOU STOLE MY BRA is the moving, riveting, and often hilarious memoir of a woman who found a most unlikely way to heal her relationship with her mercurial mother.
What inspired you to write the book? A particular person? An event?
Making the decision to handle my mom's care was a defining moment. I may as well have tried pasting fur onto a fly. My mother's insecurity, low self-esteem and anger at her loss of autonomy made her distrust or deride everything I did for her. But with the clock ticking ever faster on my mom's declining health, I ached to make peace with her before losing her. In order to do that, we had to find a new way to communicate and resolve a lifelong close but contentious relationship.  Writing YOU RUINED MY LIFE AND YOU STOLE MY BRA was a way to learn from and grow past our many struggles.
What's the main reason someone should really read this book?
Millions of women and men provide care to an elderly parent. How many are like me—stressed beyond measure and terrified we're doing everything wrong? YOU RUINED MY LIFE AND YOU STOLE MY BRA is a candid, insightful and entertaining touchstone not only for dealing with—and honoring—an elderly parent, but for digging deep to find forgiveness, empowerment and closure. Or, as two of my lovely readers put it:
"Anyone who has navigated the difficult and complicated path of elder care for a loved one will immediately identify with the challenges and heartache [Anita] endured. It is not just the abrupt hijacking of one's life and focus, but the compelling need to resolve the pain of old conflicts and long held misunderstandings while savoring cherished memories and trying to build new ones to carry forward in one's heart."
"This book makes one feel you are not alone."
When did you first decide to become an author?
I wrote my first play when I was in the sixth grade. It was a suspenseful potboiler entitled  "Invitation To Death" about two sisters lured to a mysterious mansion by the promise of an inheritance. We performed it before the entire school assembly with me in one of the leads. It was a big hit. I was hooked…on writing and acting.
Is this the first book you've written?
YOU RUINED MY LIFE AND YOU STOLE MY BRA is my second book. My first book, DIRTY WORDS ON CLEAN SKIN, an independently published exposé on gender bias in media, was a bestseller that spent 16 weeks at #1 on Amazon's Women in Politics books. It is part of the Clinton Presidential Library.
What do you do for work when you're not writing?
I've been an actor working mainly in television for over 25 years, recurring and guest starring on many top shows such as Grey's Anatomy, 24, Castle, Young & the Restless and Gilmore Girls. I was most recently seen recurring on ABC's General Hospital and HBO's Euphoria.
How much time do you generally spend on your writing?
That depends. If I'm in the middle of a book, 6-8 hours a day. Writing for my website, 2  hours a day. If I'm preoccupied with the rest of life, I'm not writing nearly as much as I'd like to be!
What's the best and the hardest part of being an indie?
Both the best and the hardest part of being an indie is the control. I dictate how much I do or don't do and how brave, and creative, I am in getting my voice out there. As you can imagine, that's a double-edged sword.
What's a great piece of advice that you can share with fellow indie authors?
In writing any book, always have a big enough "why." If your purpose for writing it, or as my actor-self would put it, your through-line, is strong enough, your book will be, too. Don't ever write because you're trying to fulfill someone else's idea of who or what you should be. For example in YOU RUINED MY LIFE AND YOU STOLE MY BRA, my reason for writing was to accomplish the book's healing mission—unraveling the reasons for my mother's and my many battles. In the process, I knew that would not only help to heal me, but nourish, inform and inspire my readers.
Would you go traditional if a publisher came calling?  If so, why?
I'd be lying to you if I said I didn't desire the "imprimatur" of a major publisher. There is a still a prestige, and moreover, a distribution arm access, to which I can only aspire. That stated, I'm so proud that I was able to turn my first book, DIRTY WORDS ON CLEAN SKIN, into a bestseller on my own. My fondest wish is to do the same with YOU RUINED MY LIFE AND YOU STOLE MY BRA. I also have a fierce independent streak. I love my new book's cover, created with the very capable ebooklaunch.com. What if a traditional publisher hadn't agreed with my cover choice, or my instincts for the book's title? A traditional publisher was interested in my first book, but too many changes were demanded which would have obscured the book's most important theme. I believe I was right not to give in. Thus far anyway, it seems to be my destiny to give myself permission to have my voice and I'm good with that.
Is there something in particular that motivates you (fame? fortune?)
Spending much of my life as an actor, I used to co-teach a class on marketing oneself in the business. I felt then as I do now, that if something I shared wound up saving you five minutes, or five years, I've done my job. Most people would not guess that I'm a private person. I am. So if I share personal details about my life or relate a painful, embarrassing, scary or even hilarious memory, it is partly for me to learn by writing about it – but in greater part to help those who are reading it. Anyone reading YOU RUINED MY LIFE AND YOU STOLE MY BRA will discover I had a painful childhood. As I wrote "I've long sought to understand the why of my background. What was I meant to learn from all of that?  Recalling the particulars of my mother's life led me to start putting the puzzle pieces together. I experienced a deeper sense of purpose, one that would require my entire skill set." Had I not written about our journey. I don't think I'd have had the healing experience that I did.
Also, the need to share women's stories—particularly unexpected ones—is a big motivating factor.
Which writer, living or dead, do you most admire?
I could never pick just one!
Which book do you wish you could have written?
Madeleine L'Engle's A Wrinkle In Time. My hope was that if I had written that magnificent book, I would have already internalized Ms. L'Engle's vital message about the importance of individuality, and of respecting, standing up for and loving myself and those most precious to me. I grew up without a center, doing everything I could to fit in and not make a problem—which is probably why I reacted with such powerful and overwhelming emotion to A Wrinkle In Time when I first read it.