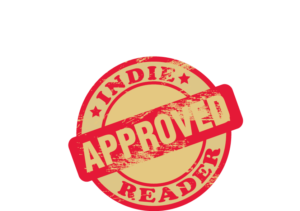 The Undiscovered Country: Seeing Myself Through Shakespeare's Eyes received a 4+ star review, making it an IndieReader Approved title.
Following find an interview with author Diane Meyer Lowman.
What is the name of the book and when was it published?
The Undiscovered Country: Seeing Myself Through Shakespeare's Eyes. September 6, 2023
What's the book's first line?
I had a crush on a boy named Will.
What's the book about? Give us the "pitch". 
Join Diane Meyer Lowman, an empty-nester from suburban Connecticut, on her daring journey of self-discovery at the age of 57. In search of fulfillment and purpose, Diane embarks on a life-changing adventure: a senior year abroad studying her literary hero at the prestigious Shakespeare Institute in Stratford Upon Avon. With nothing to hold her back, she sells her belongings and enrolls in the M.A. program, ready to take on the challenge of being a "mature student" and expatriate.
In this captivating memoir, Diane shares her transformative experiences, both personal and academic, as she immerses herself in the world of Shakespeare. Follow her on this exciting and sometimes tumultuous journey, as she learns as much about herself as she does about the works of the Bard. Award-winning essayist and author of Nothing But Blue, Diane Meyer Lowman invites you to join her on this physical, emotional, and mental voyage of discovery.
What inspired you to write the book? A particular person? An event?
Leaving my life in the US behind to earn an MA in Shakespeare Studies in England at the age of 57.
What's the main reason someone should really read this book?
To know that we are continually figuring out what we want to be when we grow up.
When did you first decide to become an author?
I recall writing from a very young age but didn't consider trying to publish anything until I was in my 50s!
Is this the first book you've written?
No. My first memoir, Nothing But Blue, told the story of the ten week working trip I made on a German container ship at age 19.
What do you do for work when you're not writing?
I teach Shakespeare and Writing. I'm a yoga instructor as well!
How much time do you generally spend on your writing?
It varies with my frame of mind and with the project I'm working on. I write and post a haiku with a photo I've taken daily. I try to write creative nonfiction at least a few hours per week.
What's the best and the hardest part of being an indie?
The best: the sense of control over your own work and the ethos of the people in the Indie world. The hardest: getting your work to a larger audience.
What's a great piece of advice that you can share with fellow indie authors?
To really think about what you want for and from your book before you even begin to investigate publishing options.
Would you go traditional if a publisher came calling?  If so, why?
I suppose I would if I thought it would give my words a broader audience, but I also feel like the route I've chosen suits me and my aspirations quite well.
Is there something in particular that motivates you (fame? fortune?)
In writing, that my children know my story.
Which writer, living or dead, do you most admire?
William Shakespeare.
Which book do you wish you could have written? 
Ulysses by James Joyce.