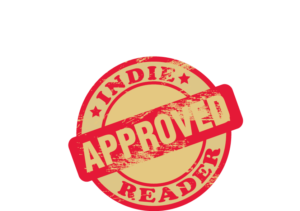 The Silent Woodsman received a 4+ star review, making it an IndieReader Approved title.
Following find an interview with author Catherine Treadgold.
What is the name of the book and when was it published?
The Silent Woodsman. The release date was July 15, 2023.
What's the book's first line?
For a celebrated country singer known for his sunny personality and shit-eating grin, Joe Bob Blade was feeling mighty down in the dumps.
What's the book about? Give us the "pitch".
Holed up in a cabin in the Hoh Rain Forest, county music idol Joe Bob Blade is under doctor's orders not to utter a sound. A woman, chilled and afraid, faints at his door. Back in civilization, neither can forget those two magical days.
What inspired you to write the book? A particular person? An event?
This novel began as a dream that combined two news stories. In the first, forest rangers came upon a primitive tree house in the Mount Baker Snoqualmie Forest that had existed undetected for decades, though in this instance it housed a child pornographer. In the second, a woman mourning her dead husband wandered into the Olympic National Park with her dog to scatter her husband's ashes and lost her way, both surviving on bugs and plants until they were found. My dream had me lost in the forest and finding a cabin with a gorgeous, silent man. I didn't want it to end.
What's the main reason someone should really read this book?
Escape, pure and simple. I wrote most of it while I was in Arizona, longing for the Pacific Northwest and missing my friends and family. Ali and Joe (and their friends and families) were my constant companions.
What's the most distinctive thing about the main character?  Who-real or fictional-would you say the character reminds you of?
I was inspired partly by Gordon Lightfoot in his prime (RIP, you wonderful man and artist), but physically and temperamentally, Joe is more like Paul Rudd.
When did you first decide to become an author?
I've written novels my entire life, but professionally, I edited other people's books. For eight years I ran a publishing company, and after I retired, I freelanced. Editing and promoting other people's books taught me so much about what does and doesn't work, but it was also nice not to have the attention on me after a mostly unsatisfying career as an actress/singer.
Is this the first book you've written?
My first finished manuscript was a historical "timeslip" novel going back and forth from Paris in 1908 to the present. It garnered some interest, but now I'm glad it didn't get published. It had all sorts of copyright issues no one pointed out to me, not the least of which was quoting a lot of poetry not in the public domain! I'd love to revise and publish it, but I don't think my poetry skills are up to replacing all those excerpts. Also, I'd have to fictionalize most of the historical characters because there are living relatives who might take exception. I've written a few other novels, one of them published under a pen name and based on my experiences as a classical singer. Because the audience isn't the same as this one, I'll let it sink further into oblivion. It does have its fans.
What do you do for work when you're not writing?
I'm a freelance editor and publishing consultant. I'm mostly retired so I don't take many jobs. That gives me a lot of time to write.
How much time do you generally spend on your writing?
It depends on where I am in a project. Books 1 and 2 of this series are typeset and recorded, and I'm about to record the audiobook of Book 3. Books 4 and 5 have been through numerous edits, but I'll keep chipping away at them until it's time to record. I often write or edit in the morning before my husband wakes up, but when I'm on a roll, I can write all day long. I don't force it because letting my work sit for weeks or even months helps me get rid of my "darlings."
What's the best and the hardest part of being an indie?
The best is not having an agent or publisher breathing down your neck. The hardest is that everyone assumes your stuff isn't good enough to interest agents or publishers. You have to invest in as much promotion as you can afford.
What's a great piece of advice that you can share with fellow indie authors?
If you're writing a series, finish the entire thing before you start querying Book 1. I was so glad I could go back and adjust Book 1 while writing Book 5. Characters' names and details changed drastically. Backstories were filled in. I got a lot of feedback, and I listened to it. Don't limit your feedback to your friends and family or even your writing group. Find strangers who have no idea who you are or care what you think of them. Even if family and friends are capable of being frank with you, they are too close to you to see the fundamental issues. Many editors you hire will err on the side of the positive because they want you to give them good reviews and continue to hire them. What most authors want to hear is that their books are great and need only minor tweaks. That's why I rarely take on those assignments anymore unless I've worked with the author before. I do enjoy proofreading.
Would you go traditional if a publisher came calling?  If so, why?
Hoo-boy. Maybe I know too much about the business to be starry-eyed about the prospect. But of course—under the right circumstances. Who doesn't want to be widely read?
Is there something in particular that motivates you (fame? fortune?)
For me, writing novels is like playing with Barbies used to be when I was a lonely kid. I enter my imaginary world and find bliss. For that reason, I could never write horror or feature characters I don't like. They have to be people I enjoy spending time with, in settings that delight me. Fame and fortune would be nice, of course, but only if I'm having fun. Frankly, I don't see many happy celebrities out there.
Which writer, living or dead, do you most admire?
In no particular order, Margaret Atwood, Leo Tolstoy, Jane Austen, AS Byatt. As for romance novelists, I'm a huge fan of Lisa Kleypas, Emily Henry, Mhairi McFarlane, Rachel Gibson, and Carla Kelly. Just finished Curtis Sittenfeld's Romantic Comedy, and loved-loved-loved it.
Which book do you wish you could have written?
Lisa Kleypas' Ravenals series. I've read it and listened to the audiobooks many times, and it never gets old.