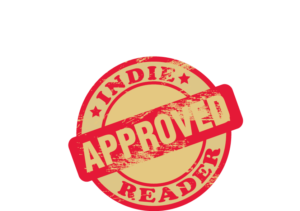 Death in Pink received a 4+ star review, making it an IndieReader Approved title.
Following find an interview with author Djordje Bajic.
What is the name of the book and when was it published?
My latest thriller is titled Death in Pink. The translation into English was published about a month ago. My USA publisher is  YU Biblioteka, an independent publishing house and the only publishing house in the USA focusing on Balkan Authors.
What's the book's first line?
For a long time, she wanted that beautiful toy.
What's the book about? Give us the "pitch".
It's a murder mystery set amongst the frozen winter streets of Belgrade.  A thick veil of motives and hidden agendas unravels, but it seems that the truth is eager to stay hidden under the heavy December snow. Detective Nikola Liman has been assigned to the case, and he'll do anything to solve the shocking death of a blond beauty – even at the cost of putting his own life at risk.
What inspired you to write the book? A particular person? An event?
The great Edgar Allan Poe once wrote: "The death of a beautiful woman is, unquestionably, the most poetical topic in the world." I quite agree. A few years back all the newspapers in Serbia were writing about the mysterious murder of an up-and-coming singer. She was young and beautiful, and she posthumously became a big media star. Her tragic death was the initial inspiration, in a way I wanted to capture this media frenzy that followed. My story is a piece of pure fiction, but at the same time, it tends to be a reflection of the times we live in.
What's the main reason someone should really read this book?
If you want to be thrilled – this may be the right novel for you. I wanted to create a genuinely exciting page-turner with layered characters and eventful mystery, so if you like that sort of book – give it a fair chance.
What's the most distinctive thing about the main character?  Who-real or fictional-would you say the character reminds you of?
Nikola Liman is not perfect, not by a long shot, but he has a strong sense of justice that is guiding and getting him through life. He's the kind of man that you would like by your side when you're in trouble, he's very thoughtful and resourceful, never ever giving up. In a way, he could be Philip Marlowe's younger sibling from Serbia, but much more contemporary, in the vein of the era we are living in.
When did you first decide to become an author?
I got hooked on Agatha Christie's mysteries when I was 9 or 10, and when I was in high school I started writing my own stories. I knew then that I would write a novel someday.
Is this the first book you've written?
No. "Death in Pink" is my fourth novel – but it's the very first one to have been translated into English and published in the US.
What do you do for work when you're not writing?
I teach Serbian language and literature in Belgrade's Music High School "Stankovic". Also, I'm a film critic and wrote several popular books about Serbian cinema, including one in English – "The Best Serbian Films of 21st Century" published by Film Center Serbia.
How much time do you generally spend on your writing?
It depends on my free time and inspiration. I write every day, but that includes reviews and various other articles about certain aspects and pieces of popular culture.  When I'm working on a new book, I try to write at least two hours per day, but sometimes it takes much longer than that.
Is there something in particular that motivates you (fame? fortune?)
I want to tell my stories to the largest audience possible. The translation into English is a dream come true for me because I want to show the US readers that Serbians can write good (genre-wise) prose. Nordic noir is great, but it is time for Balkan Noir to get some love and attention in the USA.
Which writer, living or dead, do you most admire?
When I was younger, Agatha Christie was my favorite. Later on, I fell in love with Stephen King's work, especially the novels he wrote in the 70's and 80's. Raymond Chandler is a great inspiration too, and I just adore the darkness of James Ellroy's "LA Quartet".
Which book do you wish you could have written?
Raymond Chandler's "The Long Good-bye". It's not just a good crime novel – it's a  masterpiece regardless of the era. I adore Marlowe himself in this one, as well as the other characters:  Terry Lennox, Roger Wade and – especially – Eileen Wade. Such a timeless classic!