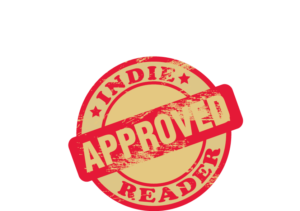 Princess Rouran and the Dragon Chariot of Ten Thousand Sages  received a 4+ star review, making it an IndieReader Approved title.
Following find an interview with author Shawe Ruckus.
What is the name of the book and when was it published?
Princess Rouran and the Dragon Chariot of Ten Thousand Sages was first published in the summer of 2022.
What's the book's first line?
"A roar. Profound and prolonged."
– Part of the protagonist Moli's imagination of how a dragon would roar.
What's the book about? Give us the "pitch".
Why is the dragon the only fantasy creature in the Chinese zodiac? Maybe it's because dragons aren't a fantasy after all…
Moli has never seen a dragon, but she'd imagined one many times. Following the death of her father, a museum curator and historian, her need to escape from the real world has never felt so acute.
Travelling from China to London to attend the funeral, Moli takes the opportunity to visit her father's last exhibition, "The Lost Dynasty of Rouran". The trip reveals Moli's connection to an ancient khanate and, unexpectedly, opens the door to another realm. This is just the beginning of an adventure that takes her travelling through time to a world of shamans, rituals, conqueror worms, dragon chariots and even a confrontation with the world's greatest foes.
To save humanity, Moli and an unlikely quartet of heroes are sent back in history, but can they outrun a fate worse than death? And where does reality end and magic begin? Enter a world where everything is possible…
What inspired you to write the book? A particular person? An event?
I have always wanted to read a book like this but didn't find any suitable titles, so I challenged myself for the task. I wanted to present a story where strangers work together to overcome mounting and urgent difficulties, while drawing on cross-cultural folklore and legends.
What's the main reason someone should really read this book?
This book is for anymore looking for a transforming journey with thrilling action and plenty of mysterious creatures who are also interested in the interplay of modern and ancient cultures and histories.
What's the most distinctive thing about the main character?  Who-real or fictional-would you say the character reminds you of?
This story features an unlikely quartet of diverse heroes who came together to save humanity. We have Edith Orozco, a third-year university student and the oldest of the group, looking out for the rest and trying to navigate in the turmoil.
We have James Walker, a disgruntled London teen who is grumpy at times yet gallant in moments of need.
Then there is Chitundu Mwikiza, a pianist and wheelchair user, who supports the team with his ample scientific knowledge.
The youngest of the team, Moli, lays the blame for the abrupt change in history on her previous timeslip into Rouran, and she is determined to make things right again.
I believe that these characters are relatable and that we can find each of their good and bad qualities among our family, friends, and colleagues. While they embark on their world-saving mission, they also encounter confusion, self-doubt, and mistrust among themselves, which are feelings that we have all encountered at some point in our lives. Then we might reflect on what would we do if we were in their shoes, racing against Hitler and the evil AI, Pandorai, that wants to put the 'universe under the sod'.
What's the best and the hardest part of being an indie?
The best part about being an indie is that I have complete discretion over the things I write. This also means that I have to take full responsibility for the things I write.
The worst part about being an indie is that sometimes people don't take you seriously. For instance, there were occasions when I contacted academics who specialise in Mayan culture or Rouran history, hoping to develop my plot further and get the details accurate, and I never heard back from them.
Would you go traditional if a publisher came calling?  If so, why?
Perhaps. I do want to explore the opportunity to have my stories translated.