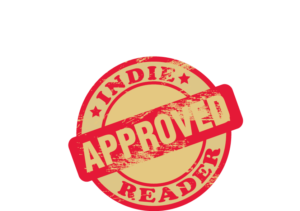 In the Shadow of a Hoax received a 4+ star review, making it an IndieReader Approved title.
Following find an interview with author Maci Aurora.
What is the name of the book and when was it published?
In the Shadow of a Hoax, the second book in the Fareview Fairytales series, was published January 24, 2023.
What's the book's first line?
Tarley, second daughter of Scarlett and Tomas Fareview, wasn't sure if she liked the man sitting across from her youngest sister Aurielle.
What's the book about? Give us the "pitch".
A spicy, adult, fantasy, romance, In the Shadow of a Hoax is about Tarley, a woman who is forced to hide in the woods disguised as a boy. When she stumbles upon a dying stranger, she must choose to leave him or help him. Despite the risk to herself in a land that would imprison her for being a woman alone, she chooses to save him. Only, who he is has the power to change everything, including what she believes about love.
What inspired you to write the book? A particular person? An event?
The first book in the Fareview Fairytales, In the Shadow of a Wish, was written as an exercise (I was trying something new) and it broke open a whole new world that I discovered I wasn't finished exploring.
What's the main reason someone should really read this book?
I would recommend this book (this series) to someone who loves romantic fantasy with a lot of spice, strong heroines who aren't the toughest in the room, and heroes who know how to treat a woman.
What's the most distinctive thing about the main character?  Who-real or fictional-would you say the character reminds you of?
Tarley is strong, but not because she knows how to fight. She knows her mind, she uses her gifts, and she plays to her strengths. I love that she holds true to who she is even in the face of love.
When did you first decide to become an author?
I've been writing since I was a child, but I decided to become an author in 2018 when I self-published my first book.
Is this the first book you've written?
In the Shadow of a Hoax is not the first book I've written. That would be a historical romance that is collecting dust "in the drawer." The first book I published is under a different pen name— CL Walters— and is called Swimming Sideways, a YA contemporary coming-of-age novel.
What do you do for work when you're not writing?
I am a ghostwriter, editor, and teacher.
How much time do you generally spend on your writing?
On average it takes me about a year to write and publish a book. I have a practice of writing everyday.
What's the best and the hardest part of being an indie?
Best: Getting the opportunity to have a hand in all the creative endeavors associated with publishing; Hardest: Finding creative ways to market myself and my work. It's a pretty noisy and packed marketplace.
What's a great piece of advice that you can share with fellow indie authors?
Read a lot and read widely. It's the best way to add tools to your writing toolkit.
Would you go traditional if a publisher came calling?  If so, why?
If it were the right fit for the project, and there was someone really motivated to be my advocate in the crowd, sure.
Is there something in particular that motivates you (fame? fortune?)
Would I like to make money writing? Yes. But is is the reason I write? No. I write because writing makes me feel like the best version of myself. That and when someone messages me and says, "Wow, your work spoke to me…" that's the special sauce.
Which writer, living or dead, do you most admire?
How am I supposed to choose one? There are so many writers I admire. I read a ton, so I am always discovering a new author I love. I grew up reading Laverle Spencer and Judith McNaught so those were formative to my love for the romance category. Lately, I can't get enough of Emily Henry, Chloe Liese, Helen Hoang, Sabaa Tahir, Kennedy Raven, Talia Hibbert, Claire LaGrande, and Zoey Draven to name a few.