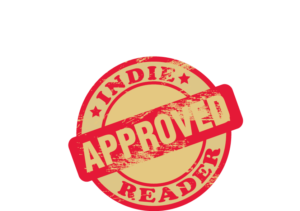 Artefactum received a 4+ star review, making it an IndieReader Approved title.
Following find an interview with author JE Tobal.
What is the name of the book and when was it published?
Artefactum was published on Feb 7, 2023
What's the book's first line?
Sam was only seven years old when he destroyed his first universe.
What's the book about? Give us the "pitch".
Artefactum is the story of Sam, a sarcastic bartender who one day accidentally stumbles upon the means to travel to alternate realities by way of an Aboriginal fertility sculpture. But after the sudden and untimely death of his girlfriend, Una, Sam's sanity becomes a wobbling tightrope act as he convinces himself that Una must still be alive somewhere in the multiverse. As he searches for her with the reluctant help of Sal, a sardonic loner, and Hazel, Sam's best friend, Sam's understanding of reality rapidly unravels as he explores universes of Fear, Death, Dream, and even the Primordial Void. Of course, it's when Sam figures out how to travel through time that things start to get really weird.
What inspired you to write the book? A particular person? An event?
There isn't really any one thing in particular that inspired Artefactum. It's a combination of several story elements I'd always wanted to tell, and I found that the medium of the multiverse allowed for them all to be pieced together. At its heart, it's about accepting difficult truths and the lengths people will go through in denying the reality of their lives. With jokes.
What's the main reason someone should really read this book?
For anyone who wants to go on an insane adventure with some emotional characters with real, deep flaws that will cause you to both laugh and think, often on the same page. I'd best describe it as a "Speculative Fiction Comical Tragedy". If those 4 words interest you, I'd say to give it a shot.
What's the most distinctive thing about the main character?  Who-real or fictional-would you say the character reminds you of?
He's definitely an anti-hero and incredibly sarcastic. A reviewer once compared him to a Paul Rudd character; always making wise cracks, but somehow still managing a bit of charm. Similarly, you could also say there's a bit of Ryan Reynolds's Deadpool or Van Wilder in there, too.
Is this the first book you've written?
It's the third, but the only that is currently available. Not all novels are good enough to see the light of day. Every writer can attest to that.
How much time do you generally spend on your writing?
It depends upon the week, but I like to write about 3,000 words (or ~10 pages) in a single session. There's some weeks where I get in front of the keyboard 3 times and others where it's 0.
Would you go traditional if a publisher came calling?  If so, why?
Yes, because doing self-promotion is an absolute ton of work. I admire all the professionals in the industry that do this for a living and the self-published authors who do this book after book. It's daunting.
Is there something in particular that motivates you (fame? fortune?)
Nothing more than the desire to write and earn a living from it. As in the great words of cartoonist Rob Schrab, it's "because I can't do anything else!"
Which writer, living or dead, do you most admire?
Kurt Vonnegut; I even have a tattoo from Breakfast of Champions on my leg.