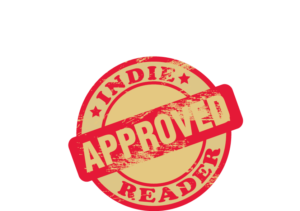 Ever the Night Road received a 4+ star review, making it an IndieReader Approved title.
Following find an interview with author Michael Breen.
What is the name of the book and when was it published?
Ever the Night Road. Published November 26, 2022.
What's the book's first line?
"Dagny had only one thing on her mind as she raced down the stairs: finding a place to hide."
What's the book about? Give us the "pitch".
Ever the Night Road is a fantasy. Of a City of water and glass. Of drowned things and lost memories lying just below its surface. Of concrete slums, and a decaying Oracle Tower. And a deep underground.
It is the story of Dagny Losh, a seventeen-year-old girl raised by the wealthy Benzara family after her tenement home is washed away in a flood. She finds herself in a privileged place of polished brass gates and opportunity. But Dagny is an imposter there, a misfit in fine clothes.
The world outside is a fantastical Dark Age. The Regime of Man collapsed long ago, leaving behind remnants of the time before. Nature has reclaimed those forgotten, abandoned places, bringing with it a subtle kind of magic.
A chance encounter leads Dagny to discover a fragment from her old life, before the river took everything away. What follows is a high-stakes quest guided by the stars and ancient myth, as Dagny and an array of companions encounter danger from both criminal and supernatural forces. Along the way, she will discover the bonds of true friendship, young love and the depths of her own bravery in a brutal and enchanting world.
What inspired you to write the book? A particular person? An event?
Fantasy stories, books and games were a big part of my life when I was a kid. I really wanted to try and capture some of that nostalgia from my childhood. I had lost a couple of close friends from that time, and prior to starting the book I'd been thinking about them quite a bit. Maybe I wanted to give life to that same sense of adventure and friendship that I felt growing up.
Also, family relationships play a big role in the story. You learn early on that the main character, Dagny, lost her family when she was a child. Her brother got sick, and her half-sister drowned with everyone else when the river flooded. Shortly after I wrote the first draft, I found out that I have a half-sister by doing one of those DNA tests. She lives about twenty minutes away from me in the city next door and I was able to connect with her and start developing that relationship. I gotta say, it's probably one of the crazier things to happen in my life. Life can sometimes imitate art pretty dramatically.
What's the main reason someone should really read this book?
If someone is looking for something a little different than most fantasy fiction out there right now.
What's the most distinctive thing about the main character?  Who-real or fictional-would you say the character reminds you of?
Dagny is a rudderless misfit. She wants to find something of importance in her life, but has a hard time connecting to the world around her. The character is inspired by some of the close female friends I had growing up. Different aspects from different people… mixed together and poured out into this book.
When did you first decide to become an author?
On some level, probably when I heard my first story. I'm not sure it is something that most writers "decide." It's more of a feeling that gnaws at you and threatens to leave you with a life of regret until you start getting stuff done.
How much time do you generally spend on your writing?
At least 1,000 words a day (usually closer to 2,000). During the workweek I try and find time in the early morning or evening.
What's the best and the hardest part of being an indie?
I don't know if there's anything particularly hard about it. The best is the total freedom to just do whatever you want. The marketing/promotion, website development, art, (not to mention the actual story!)… You have complete control over the entire process. Even the grind of trying to put a spotlight on your project is kinda fun. With 8 billion people on the planet, someone is bound to connect with what you're doing.
What's a great piece of advice that you can share with fellow indie authors?
Don't sweat the first draft. Realize you are going to revise and that's a good thing! If you get stuck and don't feel like writing, try listening to a good piece of music or soundtrack that inspires you and write to that.
Which writer, living or dead, do you most admire?
Can I pick two? Henry Miller was pretty fearless. And Robert E. Howard invented Conan.
Which book do you wish you could have written?
That's easy. Lord of the Rings (trilogies count as a book, right?)