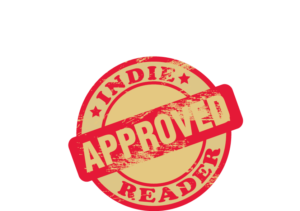 UNDERGROUND: A Memoir of Hope, Faith, and the American Dream received a 4+ star review, making it an IndieReader Approved title.
Following find an interview with author 'Deji Ayoade.
What is the name of the book and when was it published?
UNDERGROUND: A Memoir of Hope, Faith, and the American Dream. Published: 9 Dec 2022
What's the book's first line?
"When the top-secret investigator showed up at the Clinical Investigation Department at the Naval Medical Center, San Diego, I was already in my scrubs and headed into the lab."
What's the book about? Give us the "pitch".
"Underground" is an inspirational memoir chronicling my unusual journey from childhood poverty in Nigeria to becoming a veterinary doctor, an American citizen, a U.S. Navy Sailor, a U.S. Air Force Officer, and a U.S. Space Force Guardian. It is a story about how the impossible became a reality.
At the age of seven, I promised my mother that one day I would take her away from our horrible experiences in Nigeria. Underground is about my upbringing with an abusive father, the many family tragedies I endured, and my dedication to creating a different life for my family and me. The story details my decision to pursue a career in the U.S. military to ensure the best life for my family (and future generations).
Underground is a moving story, and the strong message that "it's never too late to chase your dreams" will resonate. The story highlights the importance of hard work and the benefit of a committed support system, alongside the constant wishing, praying, and fighting to be free from all the sadness and injustice around us – as we seek meaningful lives.
What inspired you to write the book? A particular person? An event?
My daughter's arrival in 2010 represented the fulfillment of the future I had always dreamt of as a child. I also knew I couldn't build a foundation for a new generation if they didn't understand their heritage.
The best gift to my children and the generations that would follow is an account of their heritage. As the first in my family to move to the U.S., they must know why and how I journeyed here. How it all began. The challenges that I faced and what I made of myself. Most importantly, my vision for the future.
Also, I wished to be a source of support to students experiencing similar struggles that I went through as a student. I thought that writing my memoir could be an inspiration on one hand and help directly on the other to make many dreams of achieving an academic degree a reality. To support talented students in undergraduate and graduate programs with financial difficulties, all proceeds from book sales will go towards scholarships through Solani, an educational non-profit that I started in January 2021.
What's the main reason someone should really read this book?
There will always be challenges and forces we must overcome to achieve any dream. If you are looking for an inspirational book, a true-life story on how the impossible can become a reality, Underground is for you.
While some people try to forget their past, especially the bitter parts, I prefer to cling to every moment that drives me. They are powerful reminders of who we once were, who we are, and who we are becoming if we allow them. Each trial in Underground will strengthen you, increase your confidence, and ingrain the discipline to seek accountability for your life.
Underground gives voice to that population, the life-affirming hope that America offers. This intimate firsthand account illuminates what so many people take for granted when we close the door on the one group of people who believe more ardently in this nation's promise than anyone else. The ones that hold on to the core values of the U.S. with unwavering tenacity decade after decade, through setback after setback.
More hopefully, Underground exemplifies how faith can prevail in the face of adversity, including poverty, betrayal, grief, and near-death. It reveals how this country's promise and basic stability help immigrants heal and move forward from great loss and tragedy. To readily integrate into this new world and feel motivated to give back to the country that offers them so much.
Above all else, Underground will inspire all dreamers, immigrants, and those born in America alike. Those who might be feeling afraid or worn down at this particular moment, who are wondering if the grief and uncertainty are worth it and questioning whether America still holds the same promise.
When did you first decide to become an author?
I published scientific works in 2007 and a poetry book in 2009, but I didn't decide to become an author until after my first child arrived in 2010.
Is this the first book you've written?
No, I have a published poetry book Selah! Selah! (2009, 2012)
What do you do for work when you're not writing?
I defend the United States as a Department of Defense civilian.
How much time do you generally spend on your writing?
Not much. A few hours a month, depending on my work schedule.
What's the best and the hardest part of being an indie?
Best: Having creative control
Hardest: Finding time to write and gaining the exposure the book deserves
What's a great piece of advice that you can share with fellow indie authors?
Don't wait. Just do it. The first thing you have control of is your story. It is yours – own it and write it, but you need to know why you're writing. Then take a step at a time towards publishing your work. What will be, will be.
Is there something in particular that motivates you (fame? fortune?)
Yes. My motive for writing Underground is to touch lives, those I know and those I don't. I created an educational non-profit called Solani. Underground ran a successful Kickstarter campaign in 2022 and awarded scholarships of $5,000 each to two international students in undergraduate programs in the U.S.. My goal is to continue awarding every proceed from Underground book sales towards scholarships for U.S. Medical Students and International Students in U.S. colleges having financial difficulties.