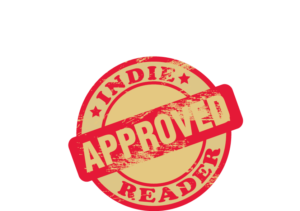 Servitude received a 4+ star review, making it an IndieReader Approved title.
Following find an interview with author Costi Gurgu.
What is the name of the book and when was it published?
Servitude and it was published on October 17th, 2022.
What's the book's first line?
"Blake averted his eyes, then forced himself to look."
What's the book about? Give us the "pitch".
In a dystopian future, the corpocracy legalizes Debt Servitude. For a New York cop affected by OCD, time is running out. They framed him for treason and kidnapped his wife. A global manhunt is ongoing but his mission is crystal clear: save his kidnapped pregnant wife, no matter what.
What inspired you to write the book? A particular person? An event?
The seed for this book was planted in university, while studying Roman Law. Romans took a barbarian practice (slavery) and turned it into a legal institution, defining it, and establishing several parameters that made it more "humane". Like the concept that as a slave you have a debt to pay to your master. Once you pay that debt you can become a free person again. So, a way out of slavery after a limited period of time, not forever slave.
The question coming out of this was—what is the conjecture of social, economic, and political factors that could lead to making this horrible concept (slavery) legal again in our modern society?
What's the main reason someone should really read this book?
Observing the last decade, the way the society evolves and the way people react to political stimuli I think it's safe to assume that we're approaching a point where making a version of slavery legal again by corporations with the government's help would be a real possibility. Would they call it "slavery"? Of course not. Would they justify it economically? Obviously. Would they build a rhetoric to present slavery (under its new label) as a righteous decision and the only one that would bring solutions to whatever problems there will be at the moment? Yes, they will do it and the masses would believe it and socially enforce it.
What's the most distinctive thing about the main character?  Who-real or fictional-would you say the character reminds you of?
Blake Frye is a New York detective affected by OCD. He has to function in the Police force without stopping every two minutes and checking up his gun. The inspiration was my mother who was affected by OCD and had to function normally at her workplace and in other social environments. Sometimes it was a struggle, yet she built mental tools to help her through it all.