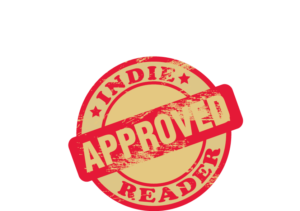 A FISH CALLED ANDROMEDA received a 4+ star review, making it an IndieReader Approved title.
Following find an interview with author Cynthia Huijgens.
What is the name of the book and when was it published?
A FISH CALLED ANDROMEDA, PUB DATE 25 November 2022
What's the book's first line?
"Andromeda looks like most fish swimming happily, but look closer and you'll see, Andromeda is different."
What's the book about?
A FISH CALLED ANDROMEDA is about a spirited little girl named Zuki who dreams of a fish she cannot have. Zuki is guided by her determination and imagination, even in times of disappointment, and supported by a kindly neighbour, Mr Humphries, who shares his understanding of the stars and a little sage advice without crushing her dream.
What inspired you to write the book?
I was grieving the sudden passing of my mother. I spent a lot of time sorting through my earliest memories with her. The process reminded me that I was a rambunctious child with a lot of demands, and she was a struggling single mother of three who had to say no to most of those demands. I hated to hear that word, as all children do, but she gave me a gift in saying no. She gave me options. I could be mad, or I could see the disappointment as an opportunity to grow. She often made gifts for us like hand-knitted socks and sweaters, and home baked birthday cakes. In these times of austerity, reminding kids that they are capable, creative beings, and responsible for their own fun, are valuable lessons.
What's the main reason someone should really read this book?
For the illustrations! Yusuke Watanabe's watercolour masterpieces lend incredible vibrancy to the story. Plus, the story is fun and uplifting!
What's the most distinctive thing about the main character?
Zuki, is fiercely independent and imaginative. Mr Humphries is worth a mention too, as he's kind and generous, seizing the opportunity to ride along with Zuki's imagination.
When did you first decide to become an author?
As a museum educator I wrote a lot of didactic, non-fiction, historical stuff, and I enjoyed it. But once I moved away from that profession, fictional stories began to fill my head. I wrote my first story, another fish tale, 20 years ago.
Is this the first book you've written?
A FISH CALLED ANDROMEDA is the fifth book I've published and probably the eleventh manuscript I've completed.
What do you do for work when you're not writing?
I'm an amateur gardener and artist.
How much time do you generally spend on your writing?
Four to five hours a day when I'm writing. I've learned to take holidays and I've become fiercely protective of them.
What's the best and the hardest part of being an indie?
The best is the freedom to create without restrictions. The worst is working alongside a traditional industry which relies on outdated practices, like overproduction (which is designed to keep costs per/unit down but which generates a lot of waste), and which is generally unfriendly to independents.
What's a great piece of advice that you can share with fellow indie authors?
Give yourself permission to go your own way. You don't need to fit someone else's model of success; you need to create your own.
Would you go traditional if a publisher came calling?
No thank you.
Is there something in particular that motivates you (fame? fortune?)
I'm not motivated by money or fame, but the desire to create. It's almost a compulsion.
Which writer, living or dead, do you most admire?
I's a fan of the late Hilary Mantel, the queen of historical fiction who brought a whole other level of originality to her writing.
Which book do you wish you could have written?
I don't wish.