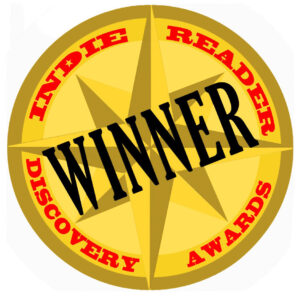 Knell of the Union was the winner of the History category of the 2022 IndieReader Discovery Awards, where undiscovered talent meets people with the power to make a difference.
Following find an interview with author Lorrie Nimsgern.
What is the name of the book and when was it published?
Knell of the Union, published January 6, 2021
What's the book's first line?
It was a cold day, and a blanket of snow packed ice covered the ground.
What's the book about? Give us the "pitch".
Given early divisions over slavery and the vaster issue of states' rights, was a breakup of the American Union inevitable so soon after the colonists united and waged a successful war for independence?  Despite opposing sectional interests, influential leaders formed a new framework of government and over the course of the next hundred years, forged compromises appeasing the various parts of the country. Yet nullification and secessionist movements continued to conflict with federal supremacy. Territorial expansion provoked further divisiveness throughout the nation as settlement of the acquired lands renewed debate over states' rights.  Political parties shifted allegiances along regional lines, and new parties formed, threatening the delicate balance between North and South. Understand the people and stories involved in the events that led to Civil War, and the country's endurance throughout.
What inspired you to write the book? A particular person? An event?
The country has been going through difficult times.  There was little compromise coming from our government leaders, sanctuary cities formed, free speech was threatened, and opposing opinions ridiculed.  We seemed down a dangerous path, and studying America's founding history, I began thinking we could learn from our past. I wanted to tell the story of how a nation so united could crumble when compromise failed and beliefs were so engrained that our differences became greater than our similarities.
What's the most distinctive thing about the main character? Who-real or fictional-would you say the character reminds you of?
There is no one main character; instead this book tells the stories of many characters that created the nation we know today.
What's the main reason someone should really read this book?
This book explains events many don't know about from our nation's history.  It explores the politics and policies of our past and makes us think of how easy it would be to go down this path of destruction once again. It explains the bigger issue of states' rights conflicting with federal supremacy, and the dangerous consequences when they clash.
When did you first decide to become an author?
I've wanted to be an author for over 30 years.
Is this the first you've written?
This is the first book I ever wrote.
What do you do for work when you're not writing?
I have regional management oversight of veterinary hospitals.
How much time do you generally spend on your writing?
My writing time goes in spurts of several hours/day, to not writing at all for weeks at a time.
What's the best and the hardest part of being an indie?   
Would you go traditional if a publisher came calling?  If so, why?  I would go traditional for the marketing strength and access to booksellers that a publisher has.
Which writer, living or dead, do you most admire?
David McCullough.
Which book do you wish you could have written?
McCullough's "John Adams".