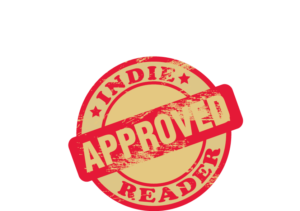 A Little Rain received a 4+ star review, making it an IndieReader Approved title.
Following find an interview with author Bill VanPatten.
What is the name of the book and when was it published?
A Little Rain. March 2022
What's the book's first line?
"The day I tried to kill myself it rained."
What's the book about? Give us the "pitch".
A small-town gay teenager's first love becomes an obsession—and the consequences take his family to the brink."
What inspired you to write the book? A particular person? An event?
I wanted to write a book about a teenager in which coming out is not the story, not the struggle. I also wanted to show how the family had already disintegrated by the time the story takes place and how the parents, absorbed with their own drama and conflicts, failed to pay attention to their son and his obsession."
What's the main reason someone should really read this book?
It peels back the layers of a family and causes you to wonder what's going on behind the closed doors of people down your street. It makes you reflect on a teenager's mind and what the term "unstable" might really mean.
What's the most distinctive thing about the main character?  Who-real or fictional-would you say the character reminds you of?
The book has four points of view, so there really are four main characters. But there is no story without the actions of the teenager, Alexander Chance. So, in a real sense, he drives the various narratives. In a word, Alex is too smart for his own good—and he knows it.
When did you first decide to become an author?
I've always written in one way or another but decided to become a full-time fiction writer in 2017. I left a successful career in academia to move back to California and write.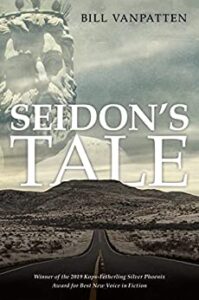 Is this the first book you've written?
My first novel was Seidon's Tale, which won the 2019 Kops-Fetherling Silver Phoenix award for best new voice in fiction. It chronicles the meeting of two men—one who is on the lam in West Texas and another who claims to be Poseidon, Ruler of all the Seas.
What do you do for work when you're not writing?
I try to work out, putz around the house, and I still dabble in some academic work. I used to perform standup comedy, but there aren't many venues for that where I live now.
How much time do you generally spend on your writing?
At least thirty hours a week.
What's the best and the hardest part of being an indie?
Getting people to buy and read your work! Thank heavens we have help from sites like Indie Reader!
What's a great piece of advice that you can share with fellow indie authors?
Keep writing, but don't do it alone. Join a writing critique group. And when you've finished something, have it read and critiqued by a professional developmental editor and have it copy edited as well.
Would you go traditional if a publisher came calling?  If so, why?
I might, largely to get more exposure.
Is there something in particular that motivates you (fame? fortune?)
I was and still am very well known in my academic field, so fame does nothing for me (ha ha). I write because I have to write. I have stories in me that need to come out. I can't keep a lid on my creativity. I'd go nuts if I tried.
Which writer, living or dead, do you most admire?
There are two. Dean Koontz and Chris Bohjalian. Excellent writers and I love both their styles, even though they work in different genres.