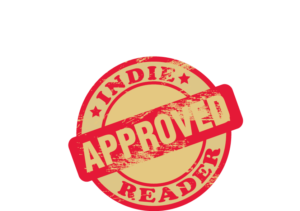 The TICKLEFISH Adventure received a 4+ star review, making it an IndieReader Approved title.
Following find an interview with author Shooshnick Roquefort Vattelsquat, III.
What is the name of the book and when was it published?
The TICKLEFISH Adventure was first published in 2021.
What's the book's first line?
"MOMMY! MOMMY! UNCLE BILL IS BRINGING ME A WONDERFUL PRESENT FROM THE OTHER SIDE OF THE OCEAN"!
What's the book about? Give us the "pitch".
This is a happy, upbeat adventure story in which we embark on a fun-filled voyage to the other side of  the ocean. During this fanciful voyage we shall meet and interact with many charming and interesting  characters. We shall also learn the true story behind the name 'Ticklefish'. This is a lively little story. It is about kindness, friendship and co-operation. It is filled with surprises and it ends well.
What inspired you to write the book? A particular person? An event?
The original story was written for my own little daughter. It was confinement during our recent pandemic that led me to polish the story and to publish my first book.
What's the main reason someone should really read this book?
The main reason someone should read this book, I think, is just for FUN. Little people often laugh when saying the author's name aloud and I suspect that it might be a tickling experience for little people when the book is read to them by their big people.
What's the most distinctive thing about the main character?  Who-real or fictional-would you say the character reminds you of?
In this story I struggle to identify a main character. Perhaps the main character is none other than the good ship TICKLEFISH.  She reminds me of a kindly old uncle who has never forgotten his childhood.