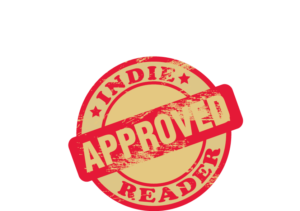 Warrior in the Mud: Childhood Trauma, Adult Drama, and Reclaiming My Toxic Life received a 4+ star review, making it an IndieReader Approved title.
Following find an interview with author Nicole Salter.
What is the name of the book and when was it published?
Warrior in the Mud: Childhood Trauma, Adult Drama, and Reclaiming My Toxic Life, published November 2021
What's the book's first line? 
"In addiction recovery, when you say you don't believe in a Higher Power, they ask: Would you rather be right or happy?"
What's the book about? Give us the "pitch".
It's a memoir about trying to escape the frying pan – an unhappy childhood with an abusive, narcissistic mother and a permanently incarcerated father – and winding up in the fire: sex work, addiction, despair, and what seemed like redemption via a codependent and toxic marriage. The good news is that healing is possible: the bad news is, it's a lifelong, inside job.
What inspired you to write the book? A particular person? An event?
I was already writing a book, but the institutional response to the COVID pandemic kicked the process into high gear because my life was radically altered for the worse, which forced me to come to grips with my past and address my mental health at last.
What's the main reason someone should really read this book?
To think critically about how childhood has influenced their own present-day motivations and choices, while being entertained by a side of life they may never have really imagined.
When did you first decide to become an author?
From age sixteen to thirty I wrote fiction that largely went nowhere, in part because I didn't have the resilience to handle failure. But I wrote my first little novella when I was about seven years old. It was about the adventures of a sea turtle.
Is this the first book you've written?
I wrote three other books over the years, but don't consider them good enough to try to publish, though there's some good stuff in each one.
What do you do for work when you're not writing?
I lost my job when the Ontario colleges transitioned to an online learning model, so now I make natural soap and bath and body care gift baskets. It was originally a side gig that is now my main source of income, though I still freelance here and there.
How much time do you generally spend on your writing?
I write every morning, five to seven days a week, from 5:00 a.m. to 7:00 a.m. I don't technically need to get up that early, but I'm freshest in the morning and then I have more time for Netflix at night 🙂 When I'm not motivated to write, I edit, research or fact-check instead for the book I'm finishing now, A Narcissist Walks Into a Bar, about my sixteen-year experience in a cult-like Twelve Step recovery group.
What's the best and the hardest part of being an indie?
I don't know what it's like not to be, but I would imagine the best part is having actual freedom of speech, which is one of my most dearly-held values. Of course, the hardest part is not making anymoney, but I'm used to that, and my children are super proud to have a mom who writes books.
What's a great piece of advice that you can share with fellow indie authors?
Get a professional editor and then, as much as it makes sense to you to do so, follow their advice. That's why you hired them, right? I'm really lucky that my editor at Tellwell was so incredibly competent, but it wouldn't have done any good if I had been too stubborn to really tackle the changes.
Would you go traditional if a publisher came calling?  If so, why?
I'm not sure about the state of traditional publishing and whether that would ever happen in our current climate of identity politics, but yes, I would, because I still think it lends credibility and improves discoverability. The narcissist in me still says go big 🙂
Is there something in particular that motivates you (fame? fortune?)
Legacy, fortune, and fame, in that order. Fame is by far the most fickle of the three, but leaving a legacy – creating something that wasn't there before, that no one else can duplicate – is extremely important to me.
Which writer, living or dead, do you most admire?
Ernest Hemingway. His work is so incredibly evocative, and he epitomizes the tortured genius who was ultimately defeated by the same things that allowed him to create such incredible art.
Which book do you wish you could have written?
Oh my gosh, there are so many! I would have to say Last Exit to Brooklyn. It's not exactly a hopeful book but there is beauty in its honest and brutal portrayal of broken people doing very bad things to themselves and others. It's beautifully written and tragic. What can I say, I'm drawn to books that teach me what not to do.