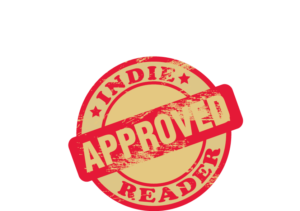 HEAVENLY received a 4+ star review, making it an IndieReader Approved title.
Following find an interview with author Thomas Duffy.
What is the name of the book and when was it published?
HEAVENLY. It was published March 16, 2021.
What's the book's first line?
"A man always wonders about the purpose of his life."
What's the book about? Give us the "pitch".
When a middle aged-man is killed, he is given the opportunity to be reborn. While he doesn't remember his previous life, he must make his new existence a meaningful one by the time he turns 40 years old or else he'll return to the afterlife.
What inspired you to write the book? A particular person? An event?
I have always been interested in religion and having lived a life where my own personal beliefs sometimes collide with the moral values found in my religion (Catholicism), I decided to write a fictional book about what happens when somebody comes back from the afterlife to live a new life which will be judged by a higher power. I've drawn from several different religions to tell my tale. However, the focus on the idea that God is looking down on us is definitely re-enforced throughout the book.
What's the main reason someone should really read this book?
I believe the book brings a lot of our own morals and values into question. This book will make people reflect on their religion, their life choices and their own moral compass. Anybody who has ever wondered about the possibilities that await us in the afterlife should take a look at the book.
What's the most distinctive thing about the main character? Who-real or fictional-would you say the character reminds you of?
The most distinctive thing about the main character is his insecurity regarding his life choices. This character reminds me most of myself as I've always questioned the big life decisions I've made throughout my life.  As the character starts to find his focus later in the novel, his decisions become more geared towards long-term happiness.
If they made your book into a movie, who would you like to see play the main character(s)?
Michael Cera who played in SCOTT PILGRIM VS. THE WORLD has the right look and age to play the character of Peter. I think he would be excellent in the role.
When did you first decide to become an author?
I decided to become an author after college in 1999 but didn't publish my first well-received book until 2014. It was called ONE LOVE.
Is this the first book you've written?
HEAVENLY is my ninth book. I like putting out a book every year. My most popular book is 2018's THE SEPARATION which actually made it onto OverDrive which is a platform where you can download e-books through your local library.
What do you do for work when you're not writing?
What haven't I done? I have worked in retail, car sales, and have done administrative work as well as managerial jobs. My professional career was altered by the pandemic but luckily, I am going to able to return to customer service soon.
How much time do you generally spend on your writing?
I write whenever I feel it's the right time to let my creative juices flow. If I'm busy working or travelling, I will jot thoughts and ideas on a piece of paper and hold on to the paper until I actually get to sit down and let my ideas take me away.
What's the best and the hardest part of being an indie?
The best part of being an indie is control over your work. You have final say over the edit that goes out into the world and I love that. The hardest part is finding readers. Family and friends like to read my books occasionally but since I write in different genres, they're not always open to my topics so I think that finding the particular audience for a specific book can be challenging.
What's a great piece of advice that you can share with fellow indie authors?
I would say keep writing and don't be afraid if you find things in your finished work that you wish you had done differently. Your next book will afford you the opportunity to learn from your mistakes and make things better. With that said, you must keep writing if you want to be successful.
Would you go traditional if a publisher came calling? If so, why?
I would go with a traditional publisher for financial reasons and also for the fact that they may find more readers for a particular book. However, I would never give up publishing a book a year so that means I would probably have to go the indie route from time to time even if one of my books got a traditional publisher.
Is there something in particular that motivates you (fame? fortune?)
What motivates me is my drive to tell stories. While fame and fortune are the dream, I'd much rather move somebody emotionally with one of my books' storylines.
Which writer, living or dead, do you most admire?
I admire F. Scott Fitzgerald the most. I would love to live out the scenario from the film MIDNIGHT IN PARIS where all the great old-time writers (Fitzgerald included) got together. TENDER IS THE NIGHT is my favorite book and I think that's because it deals with both Hollywood and mental illness which are two of the most interesting topics to me .
Which book do you wish you could have written?
For obvious reasons, THE GREAT GATSBY. It is studied in school and has such complex themes. I'm not sure all the themes it focuses on parallel the ones I choose to write about which means I never could have wrote it. But, it would be nice to think that I could have.