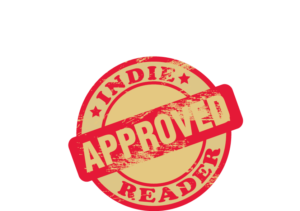 Tangled Lies received a 4+ star review, making it an IndieReader Approved title.
Following find an interview with author Karen E. Osborne.
What is the name of the book and when was it published?
Tangled Lies, by Karen E Osborne, Black Rose Writing, July 22, 2021
What's the book's first line? 
"Disquiet hung in the air."
What's the book about? Give us the "pitch". 
On an icy day in February, Vera arrives home to find her adult son, Charlie, brutally murdered. She vows to find the killer who has eluded the police. Three months later she is involved in a suspicious hit-and-run witnessed by Dani, on the run from the train-wreck of her own life. As circumstances throw Vera and Dani into an unlikely alliance, the two find themselves embroiled in a web of truths and lies that imperils them both, but also may bring Charlie's murderer to justice.
What inspired you to write the book? A particular person? An event? 
My stories always start with characters. I see them. They speak to me, and I ask them questions. They want their story told. Vera is a 70-year-old Black woman, struggling, and trying to do what is right. Dani is a hot mess, 25 and a perpetually liar. She too wants to do and be better. Solving Charlie's murder gives them both a chance.
What's the main reason someone should really read this book? 
If you like strong, flawed but likable, female characters in a story "with a thought-provoking plot" and "perfectly calibrated conflict and pacing, that keeps readers on the edge of their seats from the first page to the last" then this book is for you. The quotes are from a review from IndieReader.
What's the most distinctive thing about the main character?  Who-real or fictional-would you say the character reminds you of? 
Vera is 70 and Black, not your typical protagonist. She is educated, likes NPR and Motown. She has made lots of mistakes in her life and she is paying the price — at odds with her two daughters, not close to her grandchildren, she lost her house and business after her husband died. Lately, since the murder of her son, she's been drinking too much.
Dani is white, 25, and on the run. She skipped out on paying her rent, her boyfriend dumped her, and she's lied to everyone in her life. But you can't help rooting for her.
I think both women are unique and their combination as protagonists is unusual. They are a combination of women I've met, known, and a bit of me.
If they made your book into a movie, who would you like to see play the main character(s)?
Viola Davis or Angela Bassett as Vera; Dakota Fanning or Jennifer Lawrence as Dani
When did you first decide to become an author?
I started writing at age 12 and declared it my ambition at 16 in my high school graduation yearbook.
Is this the first book you've written?
My first novel, Getting It Right, Akashic Books, debuted June 2017. It too is a female centric suspense story. Set in Harlem, the Bronx, and the wealthy community of Bedford, NY, during two weeks in March, the novel explores grit and resilience, evolving definitions of race and family and the ultimate power of forgiveness and redemption.
What do you do for work when you're not writing?
I'm a coach, motivational speaker, trainer, educator, and serial volunteer, who is supposed to be retired. That's the rumor.
How much time do you generally spend on your writing?
Some days, five or six hours. Other days, one or two.  I'm blessed with a full life and although writing is my passion, there are many other things I love. I've been married to my high-school sweetheart for 52 years. I have two grown children, nephews, and three grandsons. I sit on boards and volunteer in the community. AND I must market my books! It's a balancing act.
Would you go traditional if a publisher came calling?  If so, why?
I believe I have the best of both worlds with Black Rose Writing. It is a small press with an amazing staff who care about their authors, build community and support systems, and have a strong marketing strategy. I've just finished my third novel. If I'm able, I plan to stick with Black Rose.
Is there something in particular that motivates you (fame? fortune?)
This question made me smile. Not fame or fortune. So far, my writing costs far more than I earn. I take classes and participate in workshops continuing to hone my craft. I travel to book talks, maintain a website, and pay someone to help me with marketing. Writing is a wonderful, exhilarating, fun, (and somewhat expensive) passion.
What does motivate me is the sheer joy of doing the work and emotional reward of readers who enjoy and are moved by my stories.
Which writer, living or dead, do you most admire?
It is hard to choose among my living author favorites. The talent pool is deep, and I read constantly. But my favorite deceased author is William Shakespeare. I never tire of reading and watching his plays. And with each re-read, or performance, I'm enthralled, and I learn.