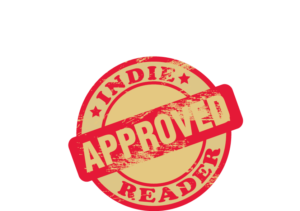 Stones Corner, Turmoil received a 4+ star review, making it an IndieReader Approved title.
Following find an interview with author Jane Buckley.
What is the name of the book and when was it published?
Stones Corner, Turmoil published in February 2021.
What's the book's first line?
"They were hyper.  Almost manic.  All day they'd sat through briefing after briefing.  Finally it was time…."
What's the book about? Give us the "pitch". 
A Catholic girl from the Bogside and the Protestant heir to a big local employer… In her youthful innocence, Caitlin believes their love can overcome the triple obstacles of politics, class and faith. Meanwhile, Robert, newly recruited to British undercover forces, is closing in on a terrorist strike in the heart of the city centre. In the backdrop are two opposing psychopaths set on the same destructive and violent path.  One that can only conclude in nothing but a cataclysmic and ruinous encounter.
What inspired you to write the book? A particular person? An event? 
I was fortunate enough in my previous career to travel all over the world. Time after time and being brutally honest, I got a little frustrated when I'd be asked over and over again, "So tell me, what are the Troubles in Ireland all about?" Through no fault of their own, many didn't understand and so I wrote the first in the Stones Corner Series to explain and importantly help people experience what it was REALLY like to live at that time.
I used our lockdowns to finish the first two novels – 'Stones Corner: Turmoil and Darkness' and I'd describe the writing experience as my 'salvation' during the pandemic.
I live just outside Derry, in the North of Ireland and I'm married to John with two daughters Cassie who lives in Oxford and Maggie who lives in Auckland NZ with grandchildren Charlie and Alba. Boy do I miss them 🙁
What's the main reason someone should really read this book? 
'Stones Corner: Turmoil' is part one of the four book series (Turmoil, Darkness, Hope and Light), portraying life in Derry/Londonderry in the 1970s.
As a "factional book" it covers a great deal of issues encountered at that time by both sides of the sectarian divide including conflict, cruelty, divided loyalties, strong family ties, gallows humour and star-crossed lovers.  Living in The City of Derry in the 70s wasn't easy for any of us. It didn't get much better as an Irishwoman living in London in the 80s and 90s.  One of my greatest frustrations was the lack of understanding from the people I met on why The Troubles began or continued over the decades.  Some were particularly biased in their views by what they heard or read in the media – and still are.
I was 'determined' to get Stones Corner out into the world and help to change perceptions.
I'd never written anything like it in my life, but I knew I just had to see it in its full form.
I'm now getting terrific reviews from Turmoil and many readers have already pre-ordered the second instalment in the series, Darkness."
"I want Stones Corner to educate younger generations through historically based fiction. I hope they read and learn what it was like to live through those difficult days from both sides of the divide, without bias."
What's the most distinctive thing about the main character?  Who-real or fictional-would you say the character reminds you of? 
For me, Caitlin McLaughlin is a survivor.  She's continually hit with harrowing emotions and turmoil yet she gets up, brushes herself down and keeps going.  Dare I say it, she reminds me a little of me!
If they made your book into a movie, who would you like to see play the main character(s)?
Caitlin McLaughlin: Saoirse Ronan; James Henderson:  Jack Lowden; Kieran Kelly: Paul Mescal; Robert Sallis: Benedict Cumberbatch; Tommy O'Reilly: Barry Keoghan
When did you first decide to become an author?
Just like that, 6th January 2017, I decided to write a book!
Is this the first book you've written?
I'd never written a thing in my life!
What do you do for work when you're not writing?
Housework, decorating, half-marathons and running/walking the dog!
How much time do you generally spend on your writing?
Three months to write and complete a book, a lifetime to promote it!
What's the best and the hardest part of being an indie?   
Promoting and marketing the book is tough as well getting readers to leave reviews. You have to think out of the box – there are so many fantastic books out there! However, when you get a cracking review, it makes it ALL worthwhile or seeing the orders coming in.  It's pure satisfaction.
What's a great piece of advice that you can share with fellow indie authors?
Stick with it and don't give up as long as you enjoy it. If not, find something else!
Would you go traditional if a publisher came calling?  If so, why?
I think I'd be tempted yes, but it's highly unlikely – most won't touch my book with a barge pole and have already made that quite clear!
Is there something in particular that motivates you (fame? fortune?)
Recognition of me writing a good book. Although I do dream of wearing Chanel to the Oscar premiere of the Stones Corner series when they make it into films! Although, I'd hate to be famous!
Which writer, living or dead, do you most admire?
All of them! Seriously, what would life be like without books?
Which book do you wish you could have written?
I really don't know. I love all books from Gone with the Wind to Rebecca….