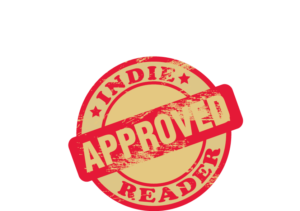 A Rose For Grandma: A Journey Through Alzheimer's received a 4+ star review, making it an IndieReader Approved title.
Following find an interview with author Christiana Egi.
What is the name of the book and when was it published? 
A Rose For Grandma: A Journey Through Alzheimer's. Published on April 14, 2021
What's the book's first line?
My name is Annie.
What's the book about? Give us the "pitch".
The book is about the trauma and challenges families encounter when they learn a loved one has been diagnosed with dementia. The heartfelt moments that the protagonist, Annie, and her family experience, as they support her grandmother through this devastating disease, serve as a lens through which the growing number of families reconciling with this diagnosis can see themselves in. While the journey is rough, the book emphasizes the importance of dealing with this journey as a family unit, and being open, especially with children, as dementia affects everyone.
What inspired you to write the book? A particular person? An event?
When my husband died 2 and a half years ago, I felt I needed to find ways to keep his legacy alive. I decided the best way was by expanding upon our memory care facilities and the work we were doing to serve and to enhance the quality of the lives our residents, inspired me to write this book. Touching lives by raising awareness and de-stigmatizing dementia was also a large motivational factor.
What's the main reason someone should really read this book?
My book is intended to bring awareness to Alzheimer's, a disease that has reached global epidemic proportions and is destroying the very fabric that holds a lot of families together.
What's the most distinctive thing about the main character?  Who-real or fictional-would you say the character reminds you of?
Annie is a very caring and loving young girl, who worked hard to do everything possible to help her grandmother after her dementia diagnosis. There's a little bit of Annie in every caregiver out there. I see Annie in myself, and most importantly, my staff who I call the Alexis Lodge Angels. We're always looking for ways to provide comfort, care, activities and a stimulating environment to enhance the quality of our residents' lives.
When did you first decide to become an author?
I have known for years that I would write a book one day. However, I only decided to write a book for children one uneventful day last summer!
Is this the first book you've written?
Yes.
What do you do for work when you're not writing?
I am a Registered Nurse, and I own two Retirement Residences in Toronto, Canada that specialize in caring for individuals with Alzheimer's and other types of dementia in a home-like, loving, caring and very supportive environment. I also co-host a biweekly podcast, Forever Young, where we discuss ways to keep our minds and bodies healthy, and how to prevent chronic diseases like dementia.
How much time do you generally spend on your writing?
I spent about six months working on my manuscripts. A Rose For Grandma: A Journey Through Alzheimer's is the first title in a trilogy of 3 books that address 3 types of dementia. The second book, Unmasking Grandpa, is about Vascular Dementia, and the third book, A Dance To Remember, is about Mixed Dementia. They are all fully written, edited, illustrated and just waiting to be published. My initial plot was to have Annie's grandmother go through the three common phases from diagnosis, through day respite, to moving into a Retirement Residence, when her family could no longer care for her at home. I had a lot of material for children's books, and was trying to pack too much in. I was blessed to meet my editor, Sirah Jarocki on Reedsy. She offered me very sound suggestions and she said that since I have so much information, I should consider writing about 3 different families. And so that was exactly what I did. I even took it a step further, by deciding to write about three different types of dementia. I spent about two months working with Sirah on all three books.
What's the best and the hardest part of being an indie?
The best part is definitely, persevering through it all to be able to say that I am now a published author. On the other hand, the hardest part is distribution. I really do want my book to reach a broad audience, but without a traditional publisher or previously published work, it can be a challenge.
What's a great piece of advice that you can share with fellow indie authors?
Be persistent and believe in yourself, because there will be many challenges along the way. For me personally, finding the right publisher was a challenge. Very early on, I decided go the hybrid route, with a focus on indie publishing for my first book in the hope of finding a traditional publishing house for the rest of the series. I knew I had a special story to tell that would help thousands of people, and I wanted to get it out into people's hands. I just knew that once people got to read my first book, that I would have a lot more people wanting titles from me. With that, I knew I would be able to catch the attention of a traditional publisher.
Would you go traditional if a publisher came calling?  If so, why?
Absolutely! As I mentioned above, thousands of people worldwide would benefit from the stories in my books. Being able to tap into their resources would help lighten my burden (I have a full-time job managing retirement homes), and so partnering with them would allow me to focus on the parts I love best, telling these stories.
Is there something in particular that motivates you (fame? fortune?)
My goal is to help individuals with Dementia and mental heath challenges to have a voice. Driving towards that goal is what motivates me to work everyday on telling these stories. I hope through my writing that I can educate and enlighten society and help eradicate the social stigma around mental illness and ageism. I have spent my entire nursing career working towards this goal, by focusing on making a difference in the lives of people with mental health challenges and dementia.
Which writer, living or dead, do you most admire?
Michelle Obama.
Which book do you wish you could have written?
Things Fall Apart by Chinua Achebe.