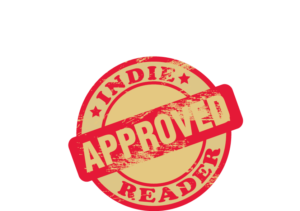 Susan: A Jane Austen Prequel received a 4+ star review, making it an IndieReader Approved title.
Following find an interview with author Alice McVeigh.
What is the name of the book and when was it published?
It's called Susan: A Jane Austen Prequel. Had to get Jane Austen's name in there, because Susan is really her character… I've only "borrowed" her!
What's the book's first line?
Susan Smithson was the kind of pupil Mrs Ansuther detested: pretty, impertinent and–worst of all–poor.
What's the book about? Give us the "pitch".
I've always wondered what Elizabeth Bennet of Pride and Prejudice would have thought about Emma Woodhouse of Emma etc.
So I decided to create a time-line for Austen's books and to imagine her characters interacting–with each other, and with my own.
I've imagined a six-book series, of which this is the first.
Lady Susan is very unusual for an Austen heroine: she is entirely unscrupulous and, though still stunning, a widow of thirty-five…
I've chosen to imagine what she might have been like, when she was only a mischievous sixteen-year-old.
But my book is very different from Austen's in terms of feel. Mine is feather-light–while Austen's (very early) Lady Susan is a pretty serious work.
What inspired you to write the book? A particular person? An event?
Nothing really. I've just always been crazy about Jane Austen. I probably know all of her novels by heart.
What's the main reason someone should really read this book?
It's a great story.
It's got some of Austen's own characters in it.
I had a blast writing it!
When did you first decide to become an author?   
I was about five. But the cello got in the way. I became a professional cellist first.
Is this the first book you've written? 
No, I've (twice) been published in contemporary fiction, by Orion/Hachette.  But I turned down two publishers for Susan to set up my own publishing firm.
What do you do for work when you're not writing? 
Pre-Covid, I played the cello in London orchestras.
How much time do you generally spend on your writing? 
Depends on my mood.
What's the best and the hardest part of being an indie? 
Getting noticed is even harder than if you have a publisher, but I love the feeling that I'm answering to myself. Not to my agent. Not to my publisher. Only to me.
What's a great piece of advice that you can share with fellow indie authors?
Have a newsletter. And back your talent.  (Oops, that's two!)
Would you go traditional if a publisher came calling?  If so, why? 
Not now. Was very grateful when they did, though.
Is there something in particular that motivates you (fame? fortune?) 
I'm going for peace of mind. When I'm creative, I have it. Otherwise, I'm too restless.