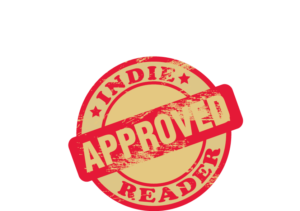 The Mass of Men received a 4+ star review, making it an IndieReader Approved title.
Following find an interview with author Rachel K. Wentz.
What is the name of the book and when was it published?
The book is entitled, The Mass of Men, and was self-published in 2013. The title is wordplay on Henry David Thoreau's quote, "The mass of men lead lives of quiet desperation," but it is also meant to convey the dominance afforded males in our culture and what it is like for a female to go up against that.
What's the book's first line? 
She stood in line, the lone female among thirty-four cadets, an interloper, branded by a lack of testosterone. I wanted to set the tone of the book, which is seeing Samantha as an outsider entering this traditionally male arena, yet the opening scene goes on to describe the group as a whole, as Sam blends in among the cadets. I didn't want Sam to be a distraction when describing the rigors of their first day at the academy.
What's the book about? Give us the "pitch". 
The Mass of Men explores the conflicts and bonds that arise among a group of fire academy cadets and the struggles they must overcome as they move through their training.
What inspired you to write the book? A particular person? An event? 
I was inspired to write the book following a thirteen-year career as a firefighter/paramedic and the challenging experiences I encountered in this field. I also wanted to show how a woman can seamlessly integrate within a group of males and compete successfully on their level while maintaining her identity.
What's the main reason someone should really read this book? 
To experience a first-hand glimpse into the making of firefighters and to appreciate the close bonds that develop during this intensive process. Most people have no idea what goes into training firefighters; it is not only a test of strength and determination, but one of character. The emotional connection most firefighters have with their occupation goes well beyond a job. It is who they are, their identity.
What's the most distinctive thing about the main character?  Who-real or fictional-would you say the character reminds you of? 
The most distinctive thing about Samantha, my main character, is that she is the first to be featured in a story that captures a female's perspective on becoming a firefighter. Most women can't imagine what it's like to enter this masculine environment and have to constantly prove yourself among the men. It is both intimidating and liberating, especially once you succeed. The book is based on my own experiences and therefore Sam is a wiser version of my early self.
If they made your book into a movie, who would you like to see play the main character(s)?
Jennifer Lawrence has the temerity to play Sam; Ty would be played by Timothée Chalamet, because he has that vulnerable bone structure and requisite beauty; and Daniels would be played by Bradley Cooper, who has such incredible range and can pull off the icy nature of the commander while still relaying his humanity.
When did you first decide to become an author?
I have written my entire life, mostly poetry, but never thought I would have the patience to write a novel. It was only after the rigors of a PhD dissertation that I finally summoned the nerve to sit down and try fiction. Once I got started, the floodgates opened, and I simply rode that beautiful wave of inspiration.
Is this the first book you've written?
No, I have written six other books, all nonfiction. This is my first novel, although I have followed it up with three sequels that continue the main characters' paths of emotional and professional growth.
What do you do for work when you're not writing?
I am a former firefighter/paramedic, turned archaeologist, turned writer. I worked for thirteen years as a firefighter/medic, retired to pursue a PhD in biological anthropology, then worked for seven years as a public archaeologist. I have now returned to medicine as a subject matter expert in trauma intervention for a medical simulation firm, where we develop high-tech medical training for the military. Yes, it's been an interesting journey… I continue my writing endeavors during my free time.
How much time do you generally spend on your writing?
I have spent the last eight years working on The Mass of Men, re-writing and improving it as I hone my craft. I have done the same with the sequels since all writing is a work in progress. I read voraciously, both fiction and non-fiction, and approach each book with a critical eye to better understand and appreciate how writers express themselves.
What's the best and the hardest part of being an indie?
The best aspect is having the freedom to continually improve your work and update it as you learn. The hardest part is the feeling of going it alone, without the support and guidance of an agent or publisher. It's a learn-as-you-go approach, which can feel isolating and intimidating.
What's a great piece of advice that you can share with fellow indie authors?
Write and read and write and read! The only way to improve is to practice your craft and expose yourself to as many talented writers as possible. Also, write what you know. That's what I hope to convey in my novel – all those years of toil and experience as a firefighter finally coming together in a compelling story.
Would you go traditional if a publisher came calling?  If so, why?
Yes, I would. Now that self-publishing is so accessible, there is an awful lot of noise out there. It's like shouting into the wind. To have the backing of a traditional publisher would mean separation from the herd and a better chance of being heard. But I would prefer working with a division of a larger publisher, for more personal guidance (yes, I'm talking to you, Flatiron Books!).
Is there something in particular that motivates you (fame? fortune?).
I think all of us simply want to be recognized and appreciated for what we do. This doesn't necessarily mean fame and fortune. I just want to feel I've achieved my goal of producing something worthy of being read and I would love to be the first to tell the story of a female firefighter.
Which writer, living or dead, do you most admire?
My favorite writer is Theodore Dreiser and the best book I've ever read is his An American Tragedy. No one else has his capacity for dissecting characters and expressing, in the most articulate and insightful ways, the inner conflicts most humans experience. He is a master, and his books are pure masterpieces.
Which book do you wish you could have written?
An American Tragedy, for sure, but I would also love to have had the eloquence and depth of understanding to write Richard Fortey's Life: A Natural History of the First Four Billion Years of Life on Earth. It is pure scientific bliss.