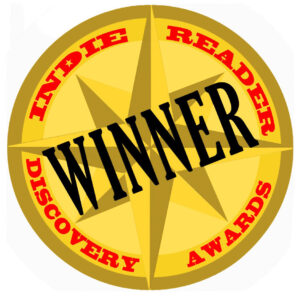 Inferno of Silence was the winner in the Short Stories category of the 2021 IndieReader Discovery Awards, where undiscovered talent meets people with the power to make a difference.
Following find an interview with author Tolu' A. Akinyemi.
What is the name of the book and when was it published?
The book title is Inferno of Silence and it was published on the 8th of May 2020.
What's the book's first line?
BOOM! BOOM! Every ball blast into the net sounded like gunshots reverberating in the atmosphere.
What's the book about? Give us the "pitch".
This book is a collection of seven insightful short stories covering everyday events that are articulated in excellent storytelling.
The title story "Inferno of Silence" portrays men's societal challenges and the unspoken truths and burdens that men bear, while "Black lives Matter" shows the firsthand trauma of a man facing racism as a footballer plying his trade in Europe.
Stories range from "Return Journey" where we encounter a techpreneur/ Poet/Serial Womanizer confronting consequences of his past actions, to "Blinded by Silence," where a couple united by love must face a political upheaval changing their fortune.
These are completed with stories of relationships: "Trouble in Umudike" – about family wealth and marriage; "Everybody don Kolomental" where the main character deals with mental health issues; and "In the Trap of Seers" when one's life is on auto-reverse with the death of her confidante, her mother, as she takes us through her ordeal and journey to redemption.
The collection is broad in its themes with stories that are relatable.
What inspired you to write the book? A particular person? An event?
I felt I could write a collection of stories that is relatable to by many people. Actual life events inspired some of the stories.
What's the most distinctive thing about the main character? Who-real or fictional-would you say the character reminds you of?
Ikemefuna in the story "Black Lives Matter" reminds me of Nigerian Footballing Legend, Austin "Jay-Jay" Okocha who bedazzled opponents throughout his career for his artistry on the football pitch.
What's the main reason someone should really read this book?
It addresses varied themes like mental health, relationships, black lives matter, the plight of the girl-child and the unspoken truths and burden that men bear.
If they made your book into a movie, who would you like to see play the main character(s)?
I would like John Boyega to play the main character in the story "Black Lives Matter". His activism during the Black Lives Matter protest at a great detriment to his career really stood out for me. John will fit the Ikemefuna personae perfectly.
When did you first decide to become an author?
I made that decision in 2017, and I have not looked back since then.
Is this the first you've written?
"Inferno of Silence" is my seventh published work. So far, I have written thirteen books and published ten, with three books forthcoming.
What do you do for work when you're not writing?
I work as a Financial Crime Compliance Consultant with a leading Global Consultancy supporting a Tier 1 Global Investment Bank on a remediation project.
How much time do you generally spend on your writing?
I give myself the liberty of writing when I want to, without no set rules or pressuring myself.
What's the best and the hardest part of being an indie?   
Having creative control is the best part of being an indie. The hardest part is that it takes a lot to be a successful indie, more than just writing a splendid book.
Would you go traditional if a publisher came calling?  If so, why?  
I won't be going via the traditional route as I have an Indie publishing firm with many authors signed to my imprint. Indie Publishing is my bread and butter, and I am here for the long run.
Is there something in particular that motivates you (fame? fortune?)
If fame and fortune come, fair enough. However, my major motivation is to inspire aspiring writers that if Tolu' can do it, then they can do it too, even in a far better way.
Which writer, living or dead, do you most admire?
Writers are living things, writers don't die. However, I admire Nobel laureate Wole Soyinka and Chinua Achebe, among a plethora of literary icons that made growing up booktiful for me.
Which book do you wish you could have written?
I have written some books I wished I could have written, so that gives me great joy.