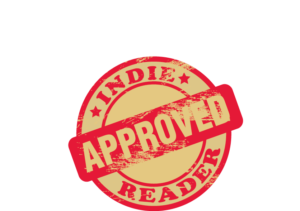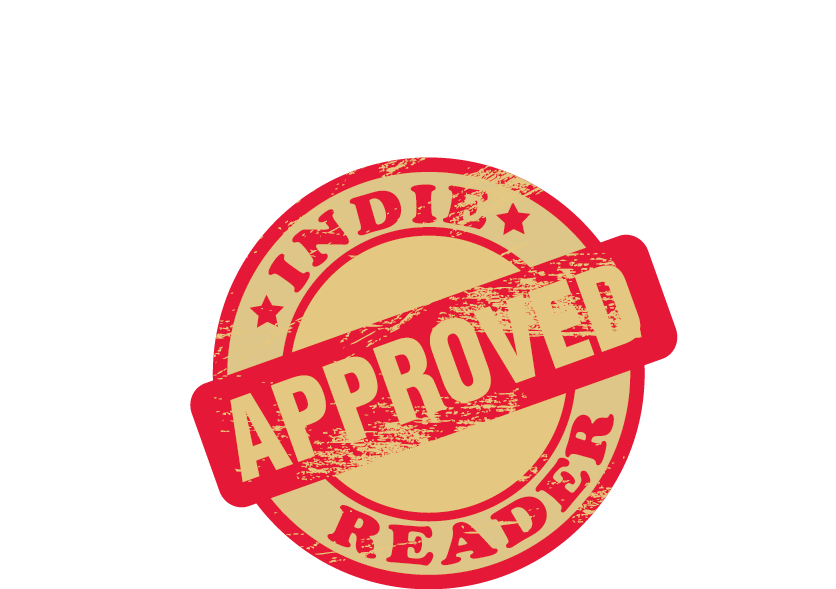 Transference received a 4+ star review, making it an IndieReader Approved title.
Following find an interview with author Brandon Keaton.
What is the name of the book and when was it published?
Transference.  Published this year.  It still sounds weird to say "2020" to me.
What's the book's first line? 
"You may have heard of me."
What's the book about? Give us the "pitch". 
Eighty years from now humanity has found a way to live forever through the discovery of an inhuman technology. Souls can be transferred from body to body via this tech, which is controlled by Jovian, a mad arch-cleric who governs nearly all aspects of life on Earth. Those who don't willingly serve Jovian (and his Church) are banished—forced to mine the resource needed for the transference process to work. Kinda grim, right? Anyway, Barrabas Madzimure is one such man. But when he kills a Church employee, and is brought before a one-man judge and jury, Madzimure claims another identity altogether… someone who was thought to be long dead. The wheels begin to turn with that revelation and, well… I probably shouldn't say too much more, or I'll spoil it!
What inspired you to write the book? A particular person? An event? 
I've always had an affinity for writing but didn't realize it until I got older.  I was that one kid in school who loved essay exams! (laughs) But really the idea came to me first that I should write a script for a movie that would impress my late father.  He loved hard science fiction… Asimov, Hubbard… and all the Dune stuff.  So, after his death I was trying to find a way to honour his memory, and ultimately just to make him proud. In the process of writing, the whole thing took on a life of its own and became more than what I had intended. At the end of it, I realized it was about family in a way that I had never expected it to be.
What's the main reason someone should really read this book? 
I've heard that the sci-fi genre can be difficult to digest for some readers.  I kind of agree, and that's not a slight against any author, but rather me pointing a finger towards my own lack of imagination (laughs).  Several editorial reviews for Transference have said that it has a broad appeal, and I think that's because I tried really hard to strike a balance between fantasy and a based-on-true-events type of story with real emotions. Ultimately, the book should be about love, and sacrifice, and not to get caught up in technology that's unexplainable, or character names that are nearly unpronounceable. That was always a sort of turn-off for me as a reader, so I wanted to avoid those particular things.  I think I pulled it off.  I think.
What's the most distinctive thing about the main character?  Who-real or fictional-would you say the character reminds you of? 
He's a good guy who found himself placed in a bad situation… so he's not a hero. He's only trying to do the right thing with what time is given to him.  Funnily enough, he finds himself surrounded by the real heroes.  As far as who he reminds me of, it's a bit of a mix—he's me, he's my dad, he's my brother.  All the most important men in my life, of course!
If they made your book into a movie, who would you like to see play the main character(s)?
Oh, that's tough.  It would have to be someone over 50, but who's still spry. I suppose Liam Neeson might be a good fit.  Or Viggo Mortensen.
When did you first decide to become an author?
I don't know if I made that decision consciously. (laughs) The book was originally written back in 2012, so I guess you could say I decided then. Even now I wouldn't say I'm an author so much as a storyteller. That feels a little bit more on my level.
Is this the first book you've written?
Yes.  And definitely (hopefully) not that last!
What do you do for work when you're not writing?
I work for a construction supply company—receipting freight, filling orders, and generally trying not to lose my mind. It's a bit of a jack-of-all-trades kind of role as I'm working mostly by myself, which is good because I'm certain that I'm not the easiest person to work with on account of my semi-vacant, daydreaming brain.
How much time do you generally spend on your writing?
I find myself not able to write as often as I would like. For me the writing comes when it wants to, and I cannot force it. I really wish I could bash out 5,000 words a day, but it's just not in the cards for me I'm afraid.
What's the best and the hardest part of being an indie?   
The best part is the journey itself as cornball as that sounds. It didn't seem like that at first, and there was a massive lull between finishing the book and publishing it… rejection by countless publishers and agents.  It was overwhelming, discouraging, and very deflating. After a while it seemed this wasn't even a road worth going down… but here I am, and I'm really glad for it. The book recently won "Best Indie Book Cover" on Instagram's contest hosted by WildMind Creative, so that was just super humbling and amazing, too. The hardest part?  It's definitely the financial aspect. I might as well have been a collector of Fabregé eggs instead of an indie writer. It probably would've been cheaper! (laughs)
What's a great piece of advice that you can share with fellow indie authors?
If you feel like you can't do it… just reach out. There's so many other authors out there who are willing to pay it forward. For example, there's a wonderful Facebook group called 20Booksto50K… and everyone there wants to see one another succeed. That's a pretty rare thing in this dog-eat-dog sort of world we find ourselves in these days.
Would you go traditional if a publisher came calling?  If so, why?  
I'm not sure I can answer this quite yet. As I said before, the journey I've been on has been so rewarding, so I don't want to shoot myself in the foot. The challenge of it all may have been necessary for me to have done what I did in the first place. If a traditional publisher came along now, however, it might alleviate a lot of undue stress for me… especially in terms of finances.
Is there something in particular that motivates you (fame? fortune?)
I just want to grow, help others when I can, and be better.  My mother Natalie always said that I should just do the best I can in life, and try not to hurt anybody.  Sounds pretty simple, right? But yeah, that's what I'm going for.
Which writer, living or dead, do you most admire?
I don't wanna pick just one! (laughs) It's got to be Tolkien. He trumps just about everything else for me.
Which book do you wish you could have written?
In an alternate reality—pretending like I could have done it any better than the original—I would've amalgamated Philip K. Dick's Do Androids Dream of Electric Sheep? and the screenplay for the movie Blade Runner into one, longer novel. I would've liked to have stayed in that world a bit longer.  Hopefully I don't get tarred and feathered for saying that!