Everybody wants to be the next Hugh Howey, Marie Force and/or Andy Weir (ie, indie authors who have hit it big). We know. We live it every day and we've heard it all before. But this isn't Field of Dreams, authors. Even if you take your time to build it, your readers may not necessarily know to come. Even if your book is a well-written, well-designed, well-edited classic-in-the-making, chances are you still need to spend more time on doing what needs to be done to get it out there. And yes, that means, *gulp*, marketing.
We also know that there are thousands upon thousands of articles on author marketing, and they all seem to say different things. It's easy to get caught up and never do a single thing, just because you don't know what to do (if this sounds like you, start with the heading "You Can Do This!" below and let the intensity of marketing guru Rachel Thompson wash over).
We've distilled eight years of IndieReader marketing and PR advice into the handy reference below. So pull on your marketing hats, indie authors. It's time to step up and get some eyes on your book.
THE BASICS
1. PUT CONTENT FIRST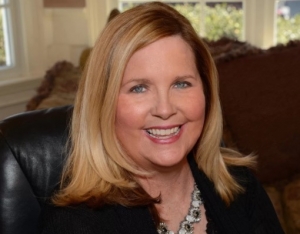 To make something that will sell, you first have to write something worth reading. Bestselling author Marie Force had some great marketing tips when she was interviewed by IR's Loren Kleinman — but her advice for newer authors looking to make a splash? "…focus first and foremost on producing content before [you] worry too much about marketing. The more books [an author has] on sale, the better the return on their marketing investment will be," says Force.
Read more of Marie's bestselling author tips: Marie Force on Writer's Block, Marketing Strategies + Never Wanting to Be On a Flight that Makes the News
2. KNOW YOUR PURPOSE
In marketing, the core of any successful product is the Unique Selling Proposition. This basically means that your product (ie: your book) needs to have a reason to exist, and a way to truly stand out. This key bit of advice is found, not in one of our columnist's articles, but in an IR-reviewed book, Stacey Ruth's Inside Out Marketing.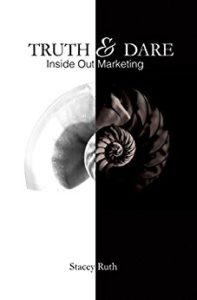 "The product arises from the Purpose," Ruth states. Follow that purpose, and know why you're selling what you're selling. Consider picking up Ruth's book and learning from the founder of two multi-million dollar advertising firms — who also happens to be an indie author.
Get the Book: Inside Out Marketing by Stacey Ruth
3. YOUR BOOK IS YOUR BUSINESS
Guy Kawasaki is a luminary. In business, in design, in publishing — Guy has done it all. The former Chief Evangelist for Apple and present founder of Canva is a national treasure. That's why you should take his advice and remember that your book is your business. His book A.P.E. – Author Publisher Entrepreneur (reviewed by IR) focuses on what the successful self publisher looks like.
And don't forget to check out Guy's "The Book That Changed My Life" feature on IndieReader from a few years back — the book he discusses he credits with giving him the confidence to write his first book.
Read IR's Review of Guy Kawasaki's A.P.E.
4. "HAVE A DAMN PLAN"
This doesn't require much elaboration, so see Rachel Thompson's third section in her excellent Branding 101: What Author's Need to Know article here on IR. If you don't make a plan first, you will be lost later — we promise.
Read More in Branding 101: What Author's Need to Know
5. YOU CAN DO THIS!
Social Media guru and bestselling author Rachel Thompson is one of the highest-value contributors at IndieReader, and her to-the-point articles have won her a legion of fans and followers. One of our favorite pieces is her 4 Reasons Most Authors Fail at Book Marketing. Reason number one: they never even get started. Make a plan and stick to it. The following resources will help you get your plan together and execute, day by day.
Read Rachel's reasons why most author fail at book marketing for more.
BUILD YOUR BEST BOOK
6. STOP MAKING BAD COVERS (OR NEVER START)
Many, many, MANY self-published books are guilty of crimes against design when it comes to their covers. When we look back and some of the book roundups we do (see Alike But Indie for indie books that you'll dig if you loved a similar trad-pubbed book), one thing becomes apparent. Covers are huge. We feature books that we know have great content, but more often than not their covers make them look… well, like many people think self-published books look. (Hint: that's a bad thing.)
Smashwords founder Mark Coker hits the nail on the head in an article by IR's Teri Giuliano Long, Yes, We Really Do Judge Books By Their Covers. Coker says, "In addition to promising what a book will deliver, the [cover] image also promises (or fails to promise) that the author is a professional, and that the book will honor the reader's time."
You don't want readers to think you will waste their time, right? Right. It's time to stop this horrible cover nonsense. Find a good designer on Reedsy [http://reedsy.com], a fantastic marketplace for independent book service providers, or get a full publishing package including stellar cover design (shameless plug: IR offers this through our CORE publishing service).
Learn more about the importance of covers in Yes, We Really Do Judge Books By Their Covers
7. BOOK DESCRIPTIONS ARE KEY
A book description on your jacket, marketing materials or online is key to grabbing reader attention and differentiating your book. IR's Chris Robbey shared 5 Tips for Crafting a Memorable Book Description to help IR readers do just that.
From Chris: "Jacket copy is never going to be 'perfect.' It'll never capture everything you want readers to know about your book or your achievements as an author. So give up on trying to pack it all in and just accept the fact that this is supposed to be, much like the descriptions on a menu, a teaser."
Get more in 5 Tips for Crafting a Memorable Book Description
8. LAUNCH YOUR BOOK RIGHT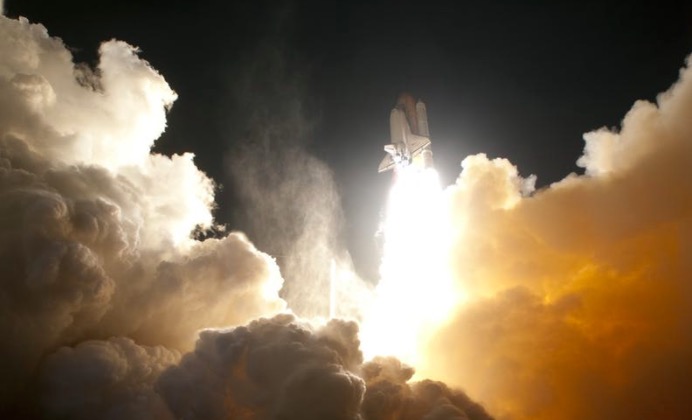 Two authors who know how to play the game share their secrets with IndieReader (allowing readers to name characters to drum up interest in a new book… brilliant!) on how to to build anticipation and launch your book to big numbers right off the bat. One of the authors is trad published and the other indie, and their takes on how to build a groundswell under your book are truly invaluable.
Read their take in Kick Ass Book Launch Tips (From Two Authors Who Really Know)
9. TALK TO AUTHORS WHO HAVE DONE IT BEFORE
In an interview with Orna Ross, founder of ALLi (Alliance of Independent Authors), IR's Loren Kleinman asks about the necessity of networking with fellow authors. Orna doesn't mince words: "It's impossible to overstate how we help each other on both fronts: the emotional support, when you're flagging or feeling blocked, and all the practical stuff that can be so overwhelming at times. We could not do it without each other. So many indies are so very clever, hardworking, savvy and so very, very smart. And at the same time, so generous with their information, knowledge and wisdoms."
Read our whole interview with Orna and see why you need to connect.
DEVELOP YOUR CORE TACTICS
For non-marketing folks, tactics are the little actions that fit inside a strategy. For example, a basic strategy objective might be "develop new book sales by engaging with readers in non-English speaking markets." A tactic would fit into that strategy, such as "reach out to writers of the 5 top Spanish-language book blogs for interviews about my newly translated novel."
10. START WITH THE RIGHT READERS
Our October 30, 2015 Friday roundup had a few choice words from writing coach and author Angela Ackerman, about the futility of trying to market to everyone. It can be tempting for an author to rig a marketing freighter with big nets and start trawling for a readership," says writing coach and author Angela Ackerman on a guest post on Jane Friedman's blog. "But your goal is not to seek out any old catch you can. To get the most out of your marketing efforts, you want to attract a specific type of reader suited to your book."
Read the entire post at Jane Friedman's blog
11. "GOOD ARTISTS BORROW, GREAT ARTISTS STEAL." USE OTHERS' MARKETING SUCCESSES TO YOUR ADVANTAGE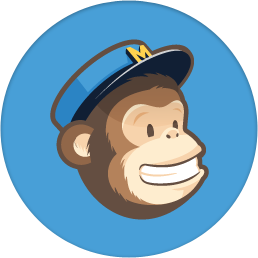 We caught a BookBub article in one of our Friday news roundups that is absolutely the gold standard for demonstrating how bestselling authors build their marketing funnels (a "funnel" is marketing speak for a group of tactics that guide a prospect to becoming a customer). Using real examples from successful authors, BookBub shows their marketing processes, such as building your tribe (h/t to friend of IR Seth Godin for that term) and creating price incentives.
But the really great part of this article is its outstanding section on building an email campaign. It shows the successful email funnels from real authors, their autoresponder sequence and more. It is one of the best examples we've seen, and you can follow along step by step, recreating their successful campaigns for your book.
Get the goods on the full article at BookBub
12. A PERSONAL CONNECTION IS WORTH A LOT OF AD DOLLARS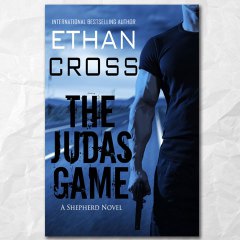 If you're thinking about advertising, you may want to think again. IR interviewed Ethan Cross, bestselling author of The Shepherd, who have us this great little tidbit: "78% of people trust peer recommendations even if they don't know the person making the recommendation, while only 14% of people trust advertisements. With that in mind, where do you think you should be investing your time and effort?"
Ethan says that he focuses on building a personal connection with readers, who will then leave reviews and talk about his books on social media. He says that social media "…is a transfer of enthusiasm, so be excited about what you're doing. Your enthusiasm will be infectious.
In talking with Ethan, we are reminded a quote from solopreneur master Chris Guillebeau's book, The $100 Startup (worth a read, for sure), attributed to Jon Bond: "Marketing in the future is like sex. Only the losers will have to pay for it." That may not be entirely true, even in the age of DIY social media superstars, but the core idea is right on: you can do a huge amount of successful marketing before you have to pay for advertising.
Read More of Ethan's Bestselling Author Tips
13. BLOG REGULARLY AND BUILD RELATIONSHIPS
More fantastic stuff from book marketing expert Rachel Thompson, this time on the subject of blogging. Rachel lays out the why and how of blogging and building sales through meaningful customer relationships.
Rachel says, "Your blog is yours – it's your home, if you will, to discuss topics that you are interested in, your passions, what drives you – that may or may not have anything to do with your book."
Read the other reasons Rachel says blogging is key
14. PR IS A KEY PART OF THE MARKETING STEW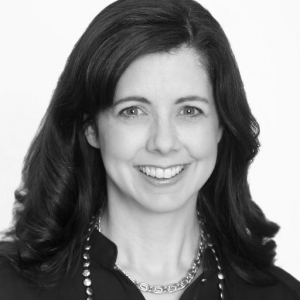 IndieReader interviewed PR luminary, President of Smith Publicity and Discovery Awards judge Sandy Poirer-Smith about what it takes to get noticed in the crowded field of indie books. Her response: "Two of the biggest mistakes new authors make when promoting their books is not understanding the time it takes to build an author brand and underestimating the volume of competing new titles available each week (thousands)."
Read more from this expert on putting readers eyes on your title, and avoid the pitfalls the trap many authors
15. TRY EVERYTHING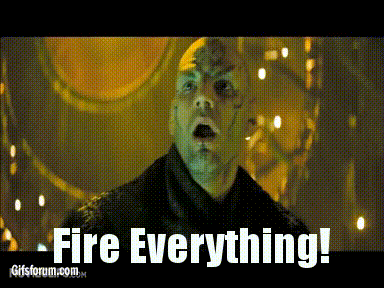 Rachel Thompson, in an interview with IR's Loren Kleinman states, "one thing won't sell books." She takes a five-step approach to selling books that is worth reading about. She also recommends in her 4 Reasons Why Most Authors Fail at Book Marketing that the number one reason that most authors fail is analysis paralysis.
Her advice: just get out and try a few tactics — and if they don't work, modify or move on. But always keep moving forward.
Another great bit of encouragement from Rachel can be found in 4 Reasons Your Books Aren't Selling. The main reason? You gave up. Keep. Moving. Forward.
Read 4 Reasons Why Most Authors Fail at Book Marketing
That's a lot of distilled goodness from a host of outstanding author and marketing professionals. We hope that it helps you build your bestseller and take the next step in making your book a success.
Do you have author marketing and PR tips that have helped you become  successful? Leave them in the comments!
[su_box title="Build Your Bestseller with IndieReader" box_color="#4E3164″ title_color="#ffffff"]IndieReader can help build your bestseller! From our professional review service to IR BookShare marketing, we are here to bring your book to the next level.
Learn More[/su_box]