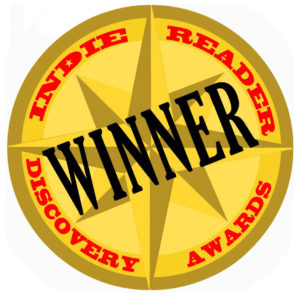 Dead Lemons came in first place in the fiction category of the 2018 IndieReader Discovery Awards, where undiscovered talent meets people with the power to make a difference.
Following find an interview with author Finn Bell.
What is the name of the book and when was it published? 
Dead Lemons was self-published online as an ebook only in July 2016 (and has still not been paper published – I'm still looking for an agent).
What's the book's first line?
'Dying, when you actually get busy doing the very last of it, can make you think about strange things.'
What's the book about? Give us the "pitch".
In the far south a young girl goes missing, lost without trace in the wilderness beyond her remote family cottage. A year later her father disappears in the same place. Then nothing. At all.
Eventually the years grow over the grief. The decades wear away the questions, life flows past the forgotten tragedy. Until Finn moves into the abandoned home, looking for a fresh start. A place to heal himself far from his old problems. But rebuilding life is complicated by chance encounters and odd occurrences leaving Finn with the growing suspicion that the people here are harboring a terrible secret. Suspicion turns to obsession the deeper Finn digs while also facing steadily escalating dangers in the here-and-now. Soon Finn's own journey of recovery becomes inextricably linked with his need to unravel the mystery. Past and present finally collide when Finn starts to learn the truth about this place and himself. Now he must choose between exoneration and condemnation, justice and vengeance.
If they made your book into a movie, who would you like to see play the main character(s)? 
As the main character either Christian Bale or Charlize Theron.
What inspired you to write the book? A particular person? An event?
With a background in forensics and counselling I've worked in charities, night shelters, hospitals and prisons where people have told me absolutely amazing things spanning the human condition from wondrous to grotesque. Eventually those things started following me home and writing about them helped me cope. All my books, based on a scaffold of true crime and events from this time, draw on case files, prison interviews, court reports and police records. (People tend not to believe it but the most insane parts of the story are usually to true ones.)
What's the most distinctive thing about the main character? Who-real or fictional-would you say the character reminds you of?
All the bad parts of the main character (and there's many) are based on my own flaws (of which, trust me, I have more than enough) and the good parts on people I've met who I wish I was more like. What made me want to write him was the idea of luck. I kept thinking how fortunate we all are.
How many dumb, stupid (and typically impatiently selfish) things we all do (too often) and how unusually common it is to keep getting away with it. How many risks do we knowingly take? With the big things and the small things – like our health, our conscience, the people we care about, or even just driving to work too fast. Then I thought what would happen if all that luck we don't even know is there suddenly ran out? What if we didn't get away with anything. At all. What if we paid for every bad choice? What if there was always a consequence? That's the main character – someone whose living beyond his luck. Someone who is made to pay for every bad thing he's done.
What's the main reason someone should really read this book?
Read it because it's not like anything you've read before.  It starts with Finn, a paralyzed, recovering alcoholic, hanging upside down from a cliff at the southernmost tip of New Zealand, nothing between him and Antarctica. Trapped and dying between a rock and his wheelchair, he watches his blood trickle to the sea below. From here the story shifts between a past where his attempts at starting a new life inadvertently disturb a darker, older secret and the dangerous present this creates: He must escape this cliff, and survive those coming for him to tell the truth he alone sees. Hidden in plain sight. This book is unique: An exotic setting, a strange culture, percolating an intricate murder mystery and gruesome survival story through the unusual themes of logo-therapy, Murderball, gold rushes and whaling at the very bottom of the world.