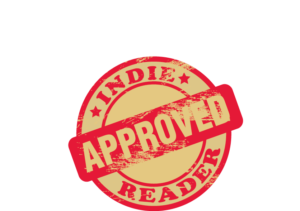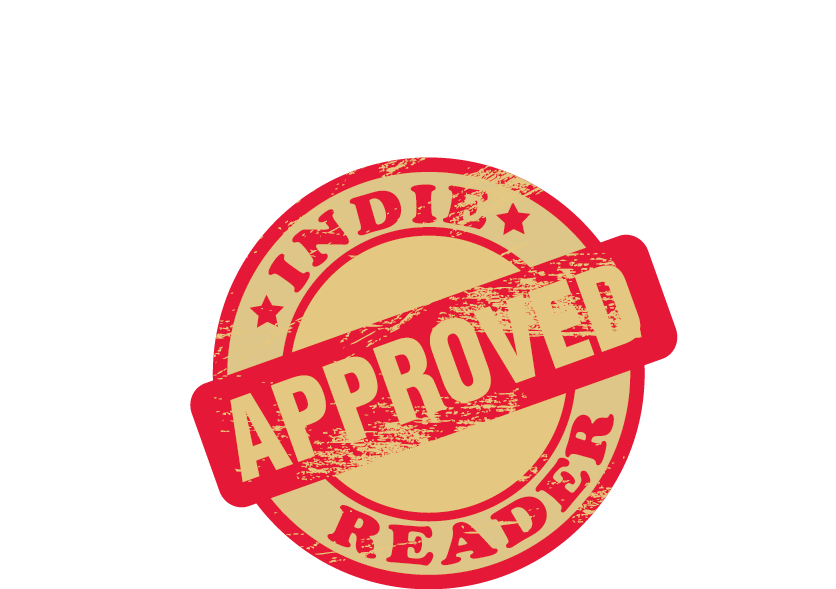 Dark Harvest received a 4+ star review, making it an IndieReader Approved title.
Following find an interview with author Chris Patchell.
What is the name of the book and when was it published?
Dark Harvest was published in May 2017.
What's the book's first line? 

A sharp pain jabbed Rebecca Kincaid's side, and she sucked in a breath.
What's the book about? Give us the "pitch". 
Dark Harvest is the gripping, emotional tale of the search for a missing pregnant woman. Marissa Rooney and Seth Crawford, from the Holt Foundation, struggle to find the dark motive behind the crime before another woman goes missing. And when the case takes a personal turn, they will risk everything to stop a killer before he claims his next victim.
What inspired you to write the book? A particular person? An event? 

There are some news stories that you never forget. I found the disappearance of Laci Peterson deeply disturbing. On Christmas Eve 2002, in the eight month of her pregnancy, Laci vanished. On the surface, she had the perfect life—a loving family, handsome husband, and a baby on the way. The story that later emerged showed that her life, specifically her marriage, was anything but perfect. While I was researching my second book, In the Dark, I spoke to a seasoned homicide detective and I've never forgotten what he said about the Peterson case. He said that from the moment he saw the first news report, he knew the husband did it. Dark Harvest begins with the disappearance of a pregnant woman. That's where the similarities with the Peterson case end. I hope that the shocking motivation behind the crime will keep readers turning pages as the story unfolds.
What's the main reason someone should really read this book? 

I like writing creepy and suspenseful thrillers. Stories where the characters are real, with real-world problems, going through excruciating situations that stretch their characters to their limits. Stories that you have to read with the lights on, yet you can't put it down. At a time where seemingly half of the US is at home under feet of snow, Dark Harvest is a great partner to keep the reader burrowed deep under their covers content to read.
Each of the characters in the book has dealt with some kind of trauma. The underlying message behind this theme is that you can't let the hard things that happen in your life destroy you. You have to keep fighting to become the kind of person you want to be. You don't have to do this on your own. If the emotions you've been wrestling with threaten to overwhelm you, find people to help. In many ways, I see this as the mission of the Holt Foundation—to be that beacon in the darkness for those who need it. I also think that by helping others, you can also help yourself.
What's the most distinctive thing about the main character?  Who-real or fictional-would you say the character reminds you of? 
Marissa Rooney is a flawed character. Though she is strong and brave, like many of us, her doubts and insecurities undermine her. She constantly struggles to be the best part of herself. Although I'm sure she would never admit to it, Marissa reminds me of my Mom. My mother was young when she had my brother and I. Dad, among other things, was a musician who was often playing gigs with his band and was not at home. Although she was not technically a single-mother, she bore the responsibility for our family largely on her own. It wasn't an easy road, but like Marissa, her heart was in the right place.
When did you first decide to become an author?
I started writing young, in the third grade, but it was decades before I was brave enough to publish my work. My husband and a good friend of ours convinced me to publish my first book. It's called Deadly Lies and is a twisted tale about a woman's quest for revenge. Deadly Lies is written from a unique perspective. I decided to publish the book to see if there was an audience for my style of writing. Much to my delight, I found that there was – and a fairly sizable audience at that!
Is this the first book you've written?
Dark Harvest is my third published book. Sometimes it's hard to believe that I have accomplished so much. My fourth is set to release in February 2018.
What's the best and the hardest part of being an indie?   
The best part of being an Indie is steering my own ship. I've always treated my writing career as a business. I get to make all the decisions about what to write and I've learned a ton about the publishing business along the way, things I would never have learned if I relied on someone else to push my books out into the world.
Conversely, the hardest part about being an Indie is finding ways to make your work visible. You could write the best story ever written and continually struggle to get the story into people's hands. There are so many great books out there, so the biggest challenge for authors is distinguishing your story from the tens of thousands of others – finding the diamonds in the pile of rocks.
What's a great piece of advice that you can share with fellow indie authors?
Drink more? No, that's not it… Don't give up! So many people believe they have a good story in them. Many start, but so often never make it to the end of the process. The journey can be overwhelming sometimes and it's easy to believe that achieving your goals is impossible. BUT persistence pays off. When I get overwhelmed, instead of focusing on the enormity of what I want to achieve, I think about the next thing… what's the next thing I can do to move in the direction of my goals, and I do that. Then I do the next thing. And so on.
Would you go traditional if a publisher came calling?  If so, why?
You know what they say…  Never is a word God listens for when he needs a good laugh. For me, the draw of going with a traditional publisher is the possibility of getting the broadest possible platform. Someday I would love to be in an airport and see one of my books on the bookstore shelves. Dare to dream!
Which writer, living or dead, do you most admire?
I would love to be deep and philosophical about my answer – providing deep insights about how the works of the classic storytellers like Roald Dahl and Pat Conroy as well as the new storytellers like Richard North Patterson have all influenced my own journey to defining the quintessential novel. But the truth is, I admire Stephen King. I liked his early works when I was a teenager, but then sort of fell out of love with his style because it was always the same formula. King is a great example of an author who overcame personal hurdles to emerge with an evolution in not only his personal life, but his craft as well. Few authors have mastered characters like King. He writes brilliantly nuanced characters. And as for his twitter feed… I hate to miss one of his tweets.
Which book do you wish you could have written?
There are more books than I could possible include in the list of stories that I wish I could have written, but here are two recent examples that come to mind. Andy Weir's The Martian. I fell in love with this book from the first line. It has a great voice. It is funny, intense, and fascinating. William Landay's Defending Jacob also gets top marks in my book (pun intended). Talk about a thriller with deeply emotional twists and turns, and an ending that, to this day, still puts me on my rear end when I think about it. I love stories with great twists, and still didn't see that one coming. It's a fabulous read.