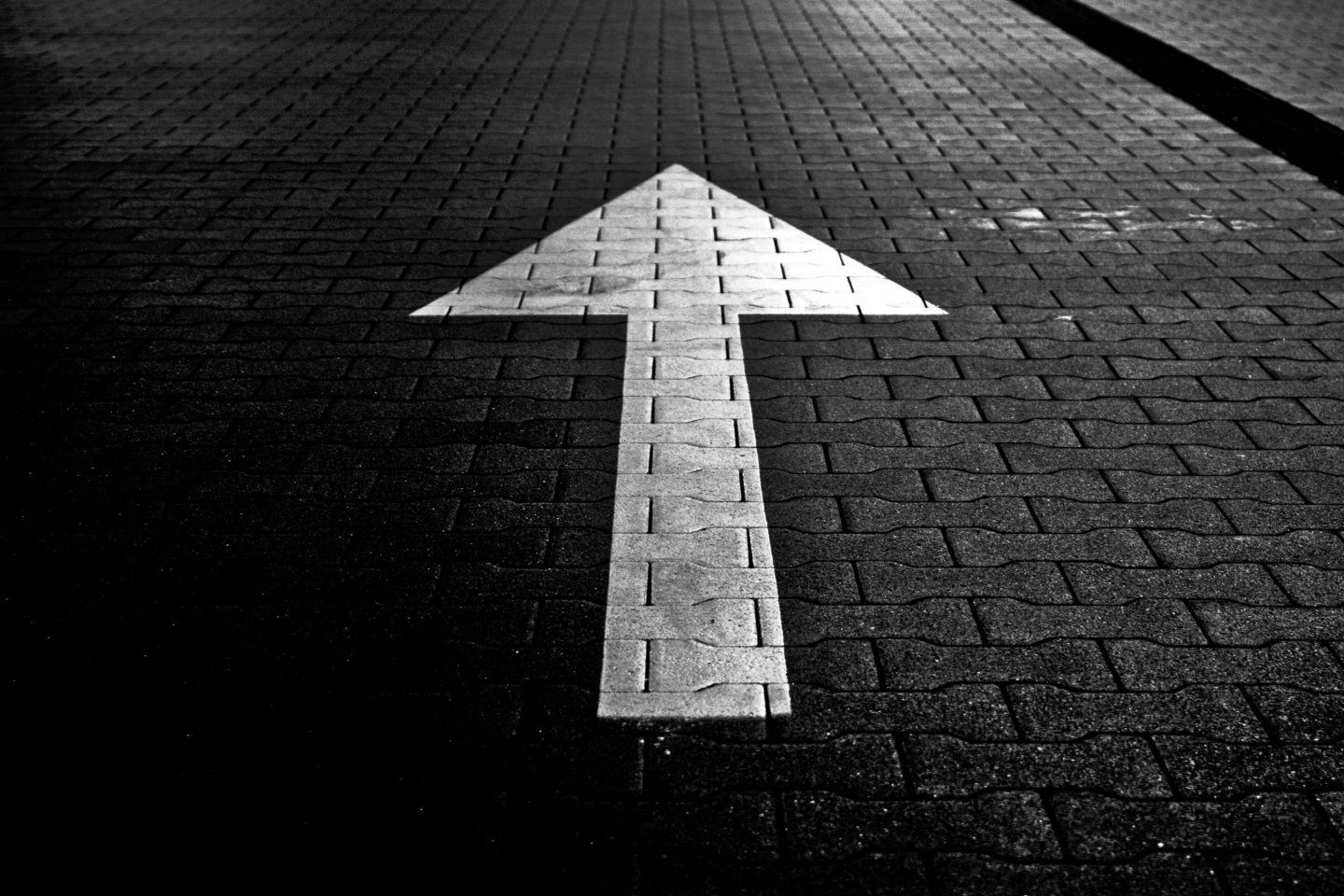 The 2017 winners  of the IndieReader Discovery Awards (IRDAs) were announced earlier this month at New York City's BookCon (part of BookExpo) and we're already looking forward to what's new for 2018.
Today we'll be sharing the new benefits and additions for upcoming awards. Plus, we have some insider news for you regarding early bird pricing for the 2018 IRDAs.
Submissions will be accepted from September 1st, 2017 through February 28th, 2018. So (virtually) cross your t's and dot your i's, because it's almost go time.
Not quite convinced? Let us help you make your decision by considering the following:
1. There Will Be New Judges!
Sometimes the hardest part about self-publishing isn't writing the book, but getting others to read it. And by "others" we mean people with the power to make a difference in your book's ultimate discovery.
Should your book make the cut, it will be put into the hands of one of seven judges, each looking for great work from indie authors like yourself.
Here at the IndieReader we pride ourselves on gathering judges–from Amazon, a major PR firm, a distinguished book review site, a respected book designer, a (semi) famous photographer and more–all with an eye to bringing your book the attention it deserves. The judges alone could be the reason your book goes viral. 
Rebecca Heyman, Developmental Editor, Book Coach/REEDSY
A freelance editor based outside of Boston, Rebecca Faith Heyman holds a BA and MA in English & American Literature from NYU. She serves as an advisor to the board of Reedsy, and is the founder/director of the annual Work Conference in NYC. Notable 2017 projects include The Alchemists of Loom (Kova, Silver Wing Press); Queer, There and Everywhere (Prager, HarperCollins); Project Semicolon: Your Story Isn't Over (Bleuel, HarperCollins); Welcome to the Slipstream (Burian, Merit/S&S); Hot Mess (Belden, Graydon House/Harlequin).
Joel Friedlander, Book Designer, blogger/THE BOOK DESIGNER
Joel is an award-winning book designer, blogger, and writer. He is the blogger behind TheBookDesigner and a columnist for Publishers Weekly. Joel was named by Writer's Digest as one of the 10 people to follow in book publishing. Joel also operates BookDesignTemplates.com, where he provides predesigned interior book templates for Word and InDesign; AuthorToolkits.com, where authors find digital products to help in their marketing and business activities; BookPlanner.com, the only project planning tool specifically designed for indie authors; and TheBookMakers.com, offering full-service book production for authors and publishers.
Phil Leo, Photographer, partner/PM IMAGES
Phil Leo has been a partner in PM Images for eighteen years. In that time, Phil and his partner, Michael Denora, have created hundreds of images, licensed through Getty Images, which have been used for the covers of internationally bestselling books, including Sheryl Sandberg's latest title, Option B.  
Returning Judges:
Karen Schechner, Vice President/KIRKUS INDIE

Sandra Poirier Smith, President/SMITH PUBLICITY, INC

Neal Thompson, Director of Author and Publishing Relations/AMAZON
Myra Forsberg, Indie Editor/KIRKUS REVIEWS

2. New Categories to Enter

You put just as much work into the presentation of your book as the content, so why not win for both?
Due to popular demand, we've added a few new categories this year, including "Best Book Cover Design/Fiction" and "Best Book Cover Design/Non-Fiction", because, yeah, sometimes you can tell a great book by its cover!
Other new categories include "Best Book/Author/Publisher Website and "Best First Book".
3. New Prizes Offered
Digital Review Copy Service
This year we have incorporated our immensely popular Digital Review Copy Service (DRC) into the list of prizes for our IRDA winners. Winners will receive entry for their winning titles into the DRC for 6 months (a $149 value!).
Professionally Designed and Built Author Websites
The top 6 winners of the DAs will receive a Featherlight professional author website with one year of hands-free management (a nearly $1400 value).
This means you'll finally have a "one-stop shop" for things like your books, biography, sales, social media, even a blog. It's all up to you.
This website is customizable to your needs and the people at Featherlight have your back, meaning they handle the creation of your website, registration of domain and free hosting, and even help you plan and create outstanding content for your site.
Over the course of the year, the Featherlight team will provide full website management. If you need a change made or an additional item added, they've got you covered, at no charge.
Every author needs an outstanding website, and this is your chance to build one with a team of web design professionals with deep experience.
Plus…
Returning prizes include:
A Kindle Paperwhite 3G
First look consideration with an eye to representation from Dystel, Goderich and Bourret Literary Management
Exposure to a panel of judges who can make a difference in your book's success
A professional IndieReader review
An IndieReader "All About the Book" feature on our popular blog
Stickers pronouncing your book an "IndieReader Discovery Awards" winner
4. Every Book Gets a Verdict

Every book that's submitted to the IRDAs will be read by an IR book reviewer and given a verdict (also known as a blurb), which will be posted on the IR website, along with the book cover. The verdict can be used as an Editorial Review in your promotional materials, your Amazon and/or GoodReads book page and/or your website.
The verdict will be sent to authors for pre-approval and will remain on the IR site from the time your book is read until the announcement of that year's Awards.
5. Winners Receive Exposure to a Literary Agent
Speaking of exposure, the winners of the IRDAs will be sent to Dystel, Goderich and Bourret Literary Management to be considered for representation.
Why is that such a big deal?
A well-known literary agent may get 5,000 query letters a year, but only a fraction of them will lead to a requesting to see a manuscript. In essence, the IRDA winners get to cut the line and get their titles  into the hands of a prestigious NYC book agent with a track record of working with successful indie authors. That alone is worth the price of submission.
6. Winners Are Distributed to Big Name Media Outlets
Once the top books are chosen by our panel of judges, the winning books and authors are included in a press release, written by IR founder and PR pro, Amy Edelman, and distributed (via PR Web), to national print and electronic media outlets. In addition, Amy reaches out to her contacts at The Huffington Post, USA Today, Publishers Weekly, Good eReader, Shelf Awareness and more, to secure potentially coverage.
We hope that we've enticed you to submit your book to the 2018 IndieReader Discovery Awards because frankly, we're excited to read what you've been working on. And we continue to consider it a privilege that you trust your work with us.
So don't forget, submission for entries open in September 2017 and close February 2018.
Think you have what it takes? Register for early bird pricing and receive $50 off your total entry fee. 
Lastly, be sure to check out the 2017 winners (if you haven't already) and read their feedback on their 2017 IRDA experiences below! 
"Keep doing what you're doing for all of us Indies." – Harry Groome, author The Best of Families 
"Your coverage of my book has been extremely generous. You and Tyler are wonderful." – Louisa Oakley Green, author Sightseeing in the Undiscovered Country"
"Thanks so much for this wonderful news and opportunity.  You've been fantastic to work with in the past and I'm honored and humbled to have been chosen for this award." – Chuck Driskell, author The Diaries
"You are such a great person to deal with.  You are efficient and have such a professional attitude. Indie Reader must be a good organization if you run it." – Alan Sproles, author Billy Bedivere in the Quest for the Dragon Queen
"I'm going to do a special newsletter that is all about the award. I just love being able to see something written about my book in The Huffington Post and similar publications. This award has been such a wonderful experience and gift. I am so glad I submitted my book!" –Carol D'Anca, author Real Food for Healthy People
Read about other places where Indie Authors can win awards and get their books publicized.
https://indiereader.com/wp-content/uploads/2017/06/winter-road-arrow-74780.jpeg
4000
6000
IR Staff
https://indiereader.com/wp-content/uploads/2016/12/ir-logo-2017.png
IR Staff
2017-06-21 04:19:57
2018-01-18 18:52:48
6 Reasons 2018 Will Be The Best IndieReader Discovery Awards Ever