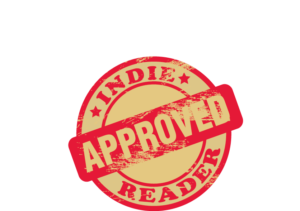 Corkscrew received a 4+ star review, making it an IndieReader Approved title.
Following find an interview with author Peter Stafford-Bow.
What is the name of the book and when was it published?
Corkscrew – the highly improbable, but occasionally true, tale of a professional wine buyer. It was published 1st September 2016.
What's the book's first line? 

"Do you have the slightest idea how much trouble you're in?"
What's the book about? Give us the "pitch".
Corkscrew is a bawdy satire set in the world of wine and big business. It features Felix Hart, a cheerfully amoral and lascivious young man, forging a career as a supermarket wine buyer. Set in 1990s London and number of wine regions across the globe, including Italy and South Africa, Felix becomes entangled in a series of escalating escapades, culminating in a dangerous criminal conspiracy involving the mafia and people smuggling.
What inspired you to write the book? A particular person? An event? 

I have drawn on my own experience as a wine buyer for some of the world's largest retailers, including travel to the four corners of the world in search of great winemakers. The world of wine is often rather serious and po-faced – think of a snobby sommelier or a fusty wine merchant – I thought it was time to inject a little fun into proceedings!
What's the main reason someone should really read this book? 

To laugh! But also to gain an insight into the fascinating world of wine and the questionable antics of big business.
What's the most distinctive thing about the main character?  Who-real or fictional-would you say the character reminds you of? 
Felix Hart is utterly untroubled by morality but he is not an evil or cruel person. He manages to make you root for him even while behaving in the most appalling way. Felix is charming, ruthless, sensual and amusing – I'd say part James Bond, part Anthony Bourdain, with a sprinkling of Hugh Grant.
If they made your book into a movie, who would you like to see play the main character(s)?
Bradley James should play Felix Hart – he's British and has the right mix of charm and muscle.
When did you first decide to become an author?
Around 3 years ago (2013).
Is this the first you've written?
Yes, Corkscrew is my debut novel.
What do you do for work when you're not writing?
I'm a wine consultant and trouble shooter, advising wineries, restaurant chains and big retailers on their sales and marketing strategy.
How much time do you generally spend on your writing?
I write in bursts – usually 12 hours per day, 3 continuous days per week, when I have the time. Otherwise I'm writing far less frequently, maybe a couple of hours in a week.
What's the best and the hardest part of being an indie?
The best is the freedom from deadlines, the creative freedom from editorial control and the freedom to try your own unconventional types of marketing. The hardest is the lack of financial certainty of course – and the fact that bookstore chains are unlikely to take a chance on you.
Would you go traditional if a publisher came calling?  If so, why?
It would depend on the deal! A large advance would allow me to travel and research but it would have to be a compelling offer to give up my freedom.
Is there something in particular that motivates you (fame? fortune? more sex?)
It's proving to yourself that you can create a great piece of work – and the urge to improve the more you write. Fame, money and sex are secondary but also important.
Which writer, living or dead, do you most admire?
George Macdonald Fraser wrote a serious of very amusing historical novels starring the officer and cad Flashman – but they are a little un-PC for today's tastes. They are not 'high' literary fiction but they are well written, laugh-out-loud funny and excellent on historical detail. His output was also impressive – he wrote 12 Flashman books and several other novels, plus a number of Hollywood screenplays – including the James Bond film Octopussy.
Which book do you wish you could have written?
A Confederacy of Dunces by John Kennedy Toole – it's an incredibly clever and versatile comedy, with characters who manage to be both grotesque and endearing.
https://indiereader.com/wp-content/uploads/2017/05/corkscrew.jpg
346
216
Guest Author
https://indiereader.com/wp-content/uploads/2016/12/ir-logo-2017.png
Guest Author
2017-05-18 08:53:20
2017-05-18 08:58:18
Peter Stafford-Bow on CORKSCREW, the highly improbable, but occasionally true, tale of a professional wine buyer