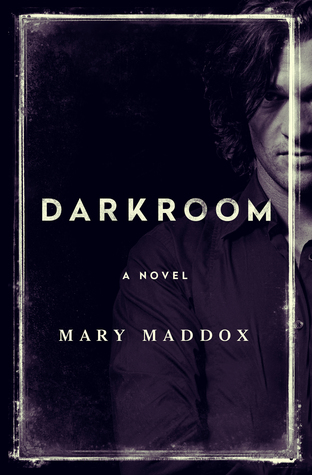 DARKROOM received a 4+ star review, making it an IndieReader Approved title.
Following find an interview with author Mary Maddox.
What is the name of the book and when was it published?
DARKROOM is a suspense thriller. The paperback edition was published March 31, 2016. The ebook was published about a month later on May 3, 2016.
What's the book's first line?
"Some photographs speak for the dead, but their meaning may be elusive."
What's the book about? Give us the "pitch".
Day Randall, a gifted but unstable photographer, has gone missing. No one cares except her friend Kelly, who follows the trail into an underworld of drugs, violence, and ruthless men who will do anything to protect their secrets. If Kelly trusts the wrong person, she'll be the next to disappear.
What inspired you to write the book? A particular person? An event?
I rewrote DARKROOM several times. The final version is radically different from the early drafts, which centered on Gregory Tyson (Gee) and his obsession first with Day and then with Kelly. Gee was a sensitive child born into a family of psychopaths. Struggling to escape their life, he moved to Colorado to study art but fell back into the drug dealing that he learned from his brother. Although he loves Day, he draws her into his darkness.
I ended up with a story so depressing that nobody enjoyed reading it. Since I was busy teaching full time at Eastern Illinois University, I put the manuscript aside for a couple of years. Then I joined a critique group, the Writer Babes. They gave me a lot of help with my horror novel, TALION, so I began showing them chapters of DARKROOM. Their feedback persuaded me to make Kelly the focus of the story.
After rewriting almost to the end, I put the novel aside and began DAEMON SEER. The Babes were not happy when I abandoned Kelly in the worst kind of peril to write a horror novel that interested them far less. They made sure I went back to DARKROOM and finished the story.
What's the main reason someone should really read this book?
Read DARKROOM if you enjoy page-turners with plenty of plot twists and believable characters that you can care about. Its world is violent and dark but not hopeless.
https://indiereader.com/wp-content/uploads/2016/07/DARKROOM.jpg
475
312
Guest Author
https://indiereader.com/wp-content/uploads/2016/12/ir-logo-2017.png
Guest Author
2017-01-31 09:27:57
2017-01-31 09:27:57
Mary Maddox on creating a world that's "violent and dark but not hopeless". Sound familiar?