It could be said that self-publishing has a jaded history. In past decades it was looked upon as a means of  producing books that were products of a singular vision. Then vanity publishing arrived on the scene in the 1940s and wiped out any semblance of respect, making it the first choice for writers with a lot of money, whose work wasn't deemed good enough to allow them entry into the vaunted world of traditional publishing.
Now, thanks to print on demand and a renewed appreciation for an individual's work–combined with the rejection by many of production by committee–we've pretty much come full circle. The hard part, of course, is trying to earn back the cachet and reputation that self-publishing enjoyed when Leonard Woolf and Virginia Woolf founded Hogarth Press almost a hundred years ago.
Now authors have a choice: should they spend time trying to secure an agent and, if they do, wait another untold number of years to sell their manuscript? Or should they push forward with a book they believe is as good—or superior—to what else is out there, make a mint and subsequently turn down the trad publishers who come calling, because at that point who cares about validation when the money is pouring in?
And what of you, the readers? Did you read books (Still Alice, The Martian) that ultimately became award-winning movies while they were still self-pubbed? Did you happen to pick up Sergio De La Pava's indie, A Naked Singularity, before it won the PEN/Robert W. Bingham Prize as the best debut novel of that year? Or Paul Kingsnorth's crowdfunded novel, The Wake, before it earned a place on the Man Booker Prize longlist? If not, we invite you to stay tuned to IndieReader, where we'll keep you up-to-date on the best indies, while they're still indies.

In the meantime, below you'll find a list of famous authors who chose to self-publish, when doing so was considered a creative choice, rather than a desperate measure.
Stephen King
People, Places and Things was self-published in 1960 by Stephen King's own publishing company, Triad & Gaslight Books. It is a collection of 18 single page stories that were co-authored when he was still a teenager, with school friend, Chris Chelsey. 
The original collection consists of eight short stories by Stephen King, nine by Chesley, and one co-production; according to King only one copy of about ten is left – he owns it himself.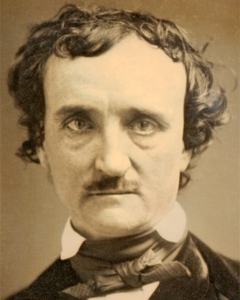 Edgar Allan Poe
The lord of the macabre, Edgar Allan Poe's first book, a 40-page collection of poetry published in 1827 when  he was just 18 years old, was entitled Tamerlane and Other Poems, attributed with the byline "by a Bostonian". Only 50 copies were printed, and the book received virtually no attention.
Two years later, while in Baltimore, Poe published his second book, Al Aaraaf, Tamerlane and Minor Poems. His third volume of poems, simply titled Poem, published in February, was financed with help from his fellow cadets at West Point, many of whom donated 75 cents to the cause, raising a total of $170. It was printed by Elam Bliss of New York, labeled as "Second Edition," and including a page saying, "To the U.S. Corps of Cadets this volume is respectfully dedicated".
Mark Twain
Samuel Langhorne Clemens (aka Mark Twain) was an American writer, entrepreneur, publisher and lecturer.
Twain was already somewhat famous when he turned to self-publishing in 1884. The firm, Charles L. Webster & Co, came out of Twain's dissatisfaction with his previous publishers, including Charles H. Webb, Elisha Bliss, and James R. Osgood. Clealy ahead of his time, Twain sought to earn a dual income as both author and publisher. The first two American publications of the firm, Adventures of Huckleberry Finn (1885) and the Personal Memoirs of Ulysses S. Grant (1885) were highly successful.
Margaret Atwood
Atwood, a Canadian poet, novelist (The Handmaid's Tale), literary critic, essayist, and environmental activist, is a winner of the Arthur C. Clarke Award and Prince of Asturias Award for Literature, has been shortlisted for the Booker Prize five times, winning once, and has been a finalist for the Governor General's Award several times, winning twice.
In late 1961, she won the E. J. Pratt Medal for her privately (aka self-pubbed) book of poems, Double Persephone.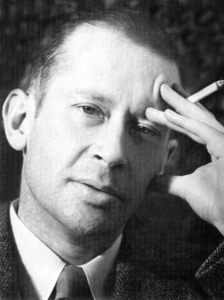 e.e cummings
Edward Estlin (aka e.e.) Cummings, was an American poet, painter, essayist, author, and playwright, recognized as one of the most non-conforming poets in the history of America.
His body of work encompassed approximately 2,900 poems; two autobiographical novels; four plays and several essays. He is remembered as an eminent voice of 20th-century English literature. His third book, &, was self-published in 1925.
Virginia Woolf
Virginia Woolf was an English writer and is considered to be one of the most important female writers in the history of the written word.
She married the writer Leonard Woolf in 1912, and the two also collaborated professionally, in 1917 founding the Hogarth Press, which subsequently published Virginia's novels along with works by T. S. Eliot and Laurens van der Post.
Many of Woolf's essays, short stories and novels that are now held in such high esteem were hand printed through this press.