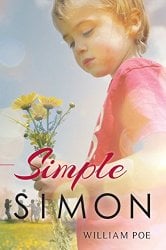 There's a reason it took until now for movements like #weneeddiversebooks to surface as a reaction to a lack of diversity in both storytellers and storytelling in traditional publishing.  But an indie author's strongest suit is that, no longer needing the "permission" of cultural gate-keepers to get their work in the hands of readers, they are able to write and share stories that have been overwhelmingly absent in traditionally published titles, speaking in a voice all their own.
While IndieReader strives to feature diverse authors and subject matter on a regular basis, today we've focused specifically on books that tackle race relations, are by authors of color, or feature queer protagonists.
If you have a favorite "Boundary-Breaking" author who has not been included, please let us know in the comments section below and we'll try to include them in an upcoming feature.
Intermix Nation by M.P. Attardo
This is a great work of speculative fiction; while Intermix Nation takes place in an imagined nation that's risen to power in North America, its lack of diversity and integration is, unfortunately, close pretty to the reality we live in today.
While de facto segregation is a real problem in the world, in Renatus—Intermix Nation's setting—interracial marriage and love is forbidden.
Can Nazirah, an "intermix", and therefore product of interracial love, help the rebellion against the government?  When her parents are murdered in the name of justice, Nazirah grudgingly joins the growing rebellion fighting against the despotic government.
Smokescreen by Khaled Talib
Are you into spy stories with intrigue on a global scale? Try this thriller, which is set against the backdrop of the Israeli-Palestinian conflict and features fast-paced political espionage between Israel, the U.S. and Singapore.
The book's author hails from Singapore and worked as a journalist, so he knows the territory when it comes to the political landscape that shaped the plot.
There's also a murder, for which Jethro Westrope, a magazine journalist, is framed, and a political plot so diabolical and sweeping in its world implications.
Color Blind by Michelle Lindo-Rice
This love story is centered around a heartbreaking point of tension: Saul is opposed to interracial relationships, but because he is blind he is unaware that he's falling for a woman of another race.
The book asks the reader to consider race as a construct and to look beyond appearances. And the question readers will be asking themselves throughout—will Saul accept Annie upon learning her race?—is a compelling one that's sure to attract fans of MTV's Catfish, dealing with similar identity-based intrigue.
Loosely based on the story of Saul and the prophet Ananias, Color Blind promises to answer the question, Can you tell your heart who to love?
Thorn by Intisar Khanani
A retelling of the classic fairy tale, The Goose Girl, Khanani adds a little more magic in her adaptation: a princess and her evil maid don't just switch roles as in the original Brothers Grimm story, they actually swap bodies.
Princess Alyrra, who has spent most of her life in the shadows, suffering from her family's cruelty and the court's contempt, finds herself in a bind when her maid steals her identity en route to the foreign prince she's arranged to marry. In her new body and identity, Alyrra must continue the journey and seek out the prince, for neglecting to do so could put him in harm's way at the hands of the maid. But the betrayal also offers Alyrra the first true choice she's ever had: to start a new life for herself or fight for a prince she's never met.
Thorn is a compelling Young Adult read, and a great adaptation of a timeless story.
The Foxhole Court (All for the Game Book 1) by Nora Sakavic
Sakavic's All for the Game series is very well-received by its many readers, and is a story of sport, friendship and love. In the series' first book, Neil Josten joins the Exy team (a fictional sport that's similar to lacrosse) at Palmetto State University.
The son of a crime lord and determined to keep his past a secret, Neil soon finds that he's not the only messed up member of the team.
While the book appears to be a sports drama at first glance, the tense relations between the characters are the real draw here—with a male/male romance beginning to bloom.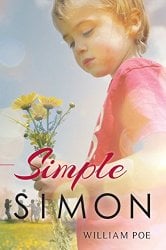 Simple Simon by William Poe
The winner of the 2016 IR Discovery Awards in LGBT fiction, Simple Simon is the story of Simon Powell, a young gay man struggling with his identity as he recovers from drug abuse.
As part of his therapy, Simon is told to write out his life story, and his feelings about his past. His reminiscences begin with his troubled childhood in rural Arkansas, where his discovery of his own homosexuality leaves him feeling rejected and irreparably separate from his family and friends. Finding solace and family in Sun Myung Moon's Unification Church, he becomes a leading fundraiser and provider of spiritual guidance – but he must deny his own sexuality in order to hold on to his secure place in the church, and the resulting conflict, along with internal church conflict, leads him to lose faith. Embroiled in drug addiction and despair, can Simon ever learn to love himself as he is, and accept the love others have for him?
SIMPLE SIMON is a touching, thoughtful look at one man's search for family, self-acceptance, and the ability to love and be loved.
https://indiereader.com/wp-content/uploads/2016/05/simple-simon.jpg
250
166
Joe Sutton
https://indiereader.com/wp-content/uploads/2016/12/ir-logo-2017.png
Joe Sutton
2016-08-24 11:01:54
2016-08-25 08:41:48
Six Boundary-Breaking Indies