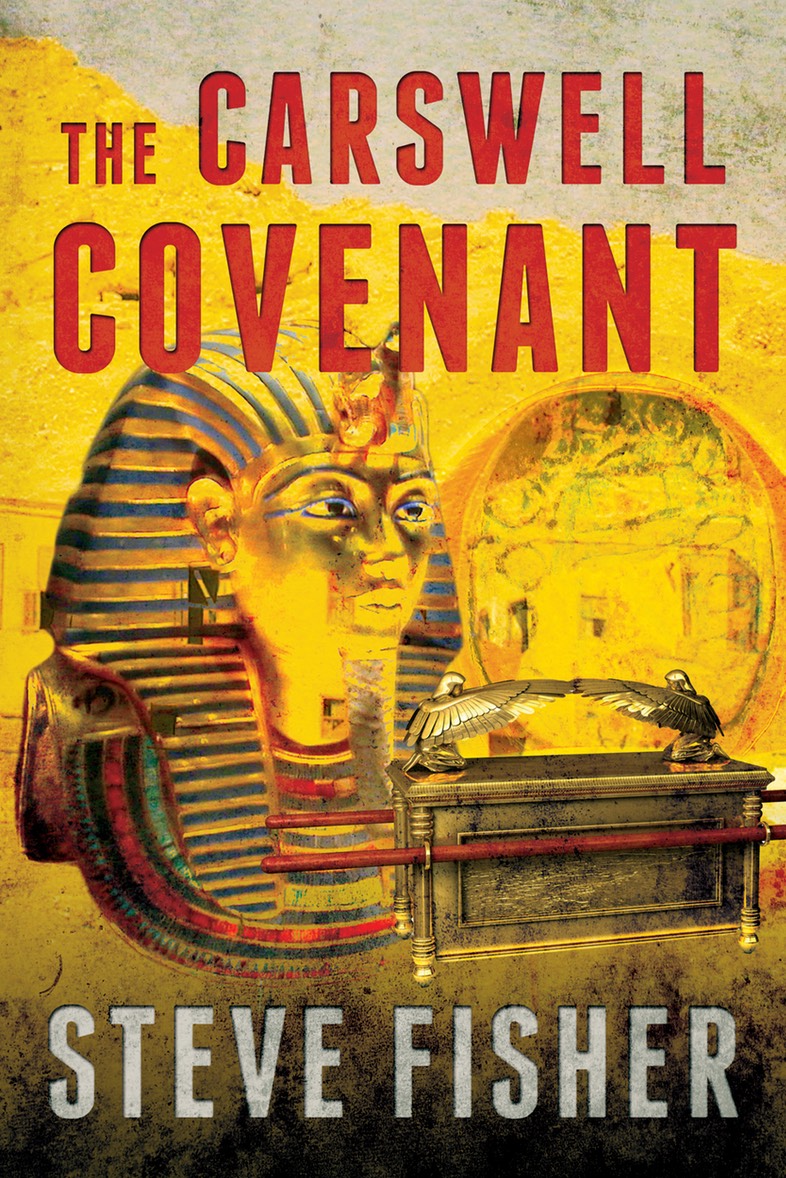 Verdict: THE CARSWELL COVENANT uncovers a promising premise centered on archaeology and real-life archeologists.
Two brothers nearly lose their lives uncovering their grandfather's secret; a secret that could have long-lasting effects on both the religious world and the already strained relationship between the Jews and the Arabs.
Steve Fisher, grandson of famed archaeologist Clarence S. Fisher discovers mention of his grandfather in a popular mystery novel. Interest piqued, Steve tracks down the author and embarks on a quest to learn more about his grandfather's mysterious death. Accompanied by his brother Glenn and archaeologist Tina Gilbert, Steve spends a couple of weeks in Egypt, tracing his grandfather's footsteps. Armed with a map hand drawn by his grandfather, Steve, Glenn, and Tina search for an undiscovered tomb, and face potential death at the hands of terrorists and others who would kill to keep Clarence S. Fisher's secret hidden.
Ever since the 1981 release of Raiders of the Lost Ark, introducing Indiana Jones into pop culture, archaeology and archeologists are sexy, so to speak. Fisher's THE CARSWELL COVENANT has an excellent premise, based on real-life archaeologist Clarence S. Fisher, and his grandson Steve's search for information. Sometimes an idea is so big, translating it onto the page is problematic, and this is where THE CARSWELL COVENANT finds itself. The prologue's first half, showing the interaction between Moses, Aaron, and the Pharaoh during the biblical plagues makes sense—the relationship plays a role in the overall mystery. The prologue's second half, introducing Steve (as character) isn't needed at all, especially since Steve doesn't truly come into play nor does his story really begin until the middle of the book. This leaves several chapters that meander and the actual story is unclear. Some of these chapters are devoted to Clarence S. Fisher's discovery of the big secret, and seven chapters devoted to two characters, neither of whom ultimately play a huge role in the overall story. In essence, the first part of the book contain very little information integral to the story. In striving to fictionalize his grandfather's—and his own—story, author Fisher loses sight of what the actual story is, which is Fisher's relationship to his famous grandfather.
THE CARSWELL COVENANT uncovers a promising premise centered on archaeology and real-life archeologists.
~IndieReader
https://indiereader.com/wp-content/uploads/2016/08/CARSWELL4.jpeg
1178
786
IR Staff
https://indiereader.com/wp-content/uploads/2016/12/ir-logo-2017.png
IR Staff
2016-08-22 02:00:02
2016-08-11 13:20:03
Dark, family secrets are uncovered in: THE CARSWELL COVENANT