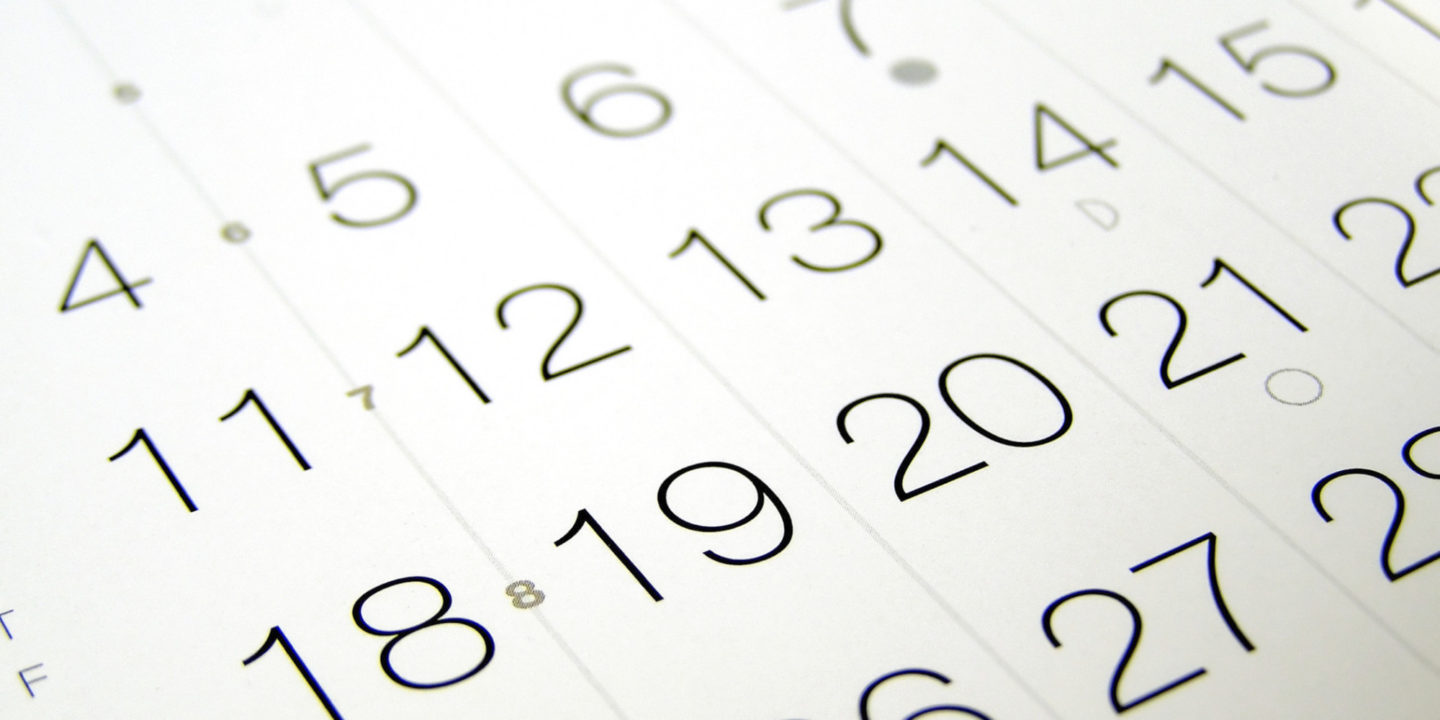 September. For many, it evokes the memory of back-to-school shopping–brand new notebooks with clean pages, fine point pens, number 2 pencils. In short: a clean slate, a new fall wardrobe, new beginnings.
It's also the month you try to remember in both the Fantasticks hit and that Earth Wind and Fire song with the chorus no one knows the words to ("Ba de ya say do you remember…").
By the time they got to September, the Romans ran out of gods and emperors and just started going with numbers. History buffs might bring up Quintilis, but Julius took care of that month. Evidently it wasn't Julius and Augustus who made a lie of our ninth month's name, but Numa Pompilius, who tucked in January and February.
It's a month of autumnal seriousness and fresh starts, so buckle down and get real about book fairs.
Decatur Book Festival (September 2–4)
Decatur, GA
Spend Labor Day weekend with other authors in this open-to-the-public three-day fair. The keynote event will be a celebration of the life and works of Pat Conroy, featuring friends and family of the author of Prince of Tides and The Great Santini. This festival is in conjunction with Art/DBF, curated by ArtsATL.
Dragon Con (September 2–5)
Atlanta, GA
It doesn't get more serious and real than the 30th Annual Dragon Con, where you'll find all things sci-fi and fantasy. There's a parade, a burlesque show, and a puppet slam! There will be also be autograph sessions and a "Labyrinth Masquerade Ball," which I believe has something to do with the David Bowie Muppet movie, not masks in a maze.
Open Book Cape Town (September 7–11)
Cape Town, South Africa
After reading about Dragon Con, I was hoping that Cape Town was a magical place where everyone dresses up like a superhero, and I was right! Because while this conference has a huge gathering of major authors from around the world, and a "Poetica" workshop, it also has a great Comics Fest on September 10 and 11.
Colorado Gold Conference (September 9–11)
Denver, CO
Keynote speakers are Robert Sawyer and Ann Hood. There will also be a slew of agents and editors, mentors and special guests. Lots of rooms at the Renaissance Hotel will hold seminars for beginner, intermediate, and professional writers.
San Francisco Writing for Change Conference (September 10)
San Francisco, CA
This show takes on big ideas while attempting to make the publishing world more accessible to the little guy. Pitches, workshops, inspiration. Change the world!
Kentucky Women Writers Conference (September 16–17)
Lexington, KY
I tell you no lie: Mary Carr is the headliner here. Her book The Liars' Club may very well have started the memoir craze, and no doubt inspired many of the women who will be at this conference. This conference will also feature Dan Spiotta and Crystal Wilkinson, and will focus on poetry, fiction, nonfiction and playwriting.
Göteborg Book Fair (September 22–25)
Göteborg, Sweden
In the aftermath of Brexit, this fair is touting its spirit of European inclusiveness, which I think actually means a celebration of all things Europe, as opposed to a euphemism for the spirit of the Republican convention. Physicist Christopher Galfard will discuss the universe, and Karen Armstrong will challenge our notions of role of religion in war. The theme of this fair is "Freedom of Expression."
Tokyo International Book Fair (September 23–25)
Tokyo, Japan
Click on this link if you want to exhibit. They're expecting 470 exhibitors and 40,000 visitors. There will be a world book and culture fair, a children's book fair, a natural sciences book fair, and a humanities and social sciences book fair. There will also be an ebook zone and a books accessory zone.
Chicago Writers Conference (September 23-25)
Chicago, IL
This one is about getting into the nuts and bolts of the publishing world. There will be seminars on demystifying the publishing world, freelance writing, branding, submission, monetizing your writing, networking and technique. I told you September was serious!
Word on the Street (September 25)
Toronto, Canada
Lisa Moore, Mona Awad, Steve Paikin, and André Alexis are some of the many authors gathering to showcase Canadian literature. There will be an art project where sculptors interpret novels. Toronto's a great town. Check it out!
RomCon (September 30–October 1)
Denver, CO
All genres of romance! There are author-led games and speed dates with authors. I can't tell if this is a literary event or a key party!
For Kurt Weill and Maxwell Anderson's "September Song," the aging lover played a waiting game. Now the days have "dwindled down to a precious few," and you "haven't got time for the waiting game." Get to the festivals!
https://indiereader.com/wp-content/uploads/2016/05/calendar.jpg
1000
2000
Dan Kilian
https://indiereader.com/wp-content/uploads/2016/12/ir-logo-2017.png
Dan Kilian
2016-07-25 09:51:00
2016-07-26 08:47:02
All the World's a Book Fair (or Writer's Conference) Calendar