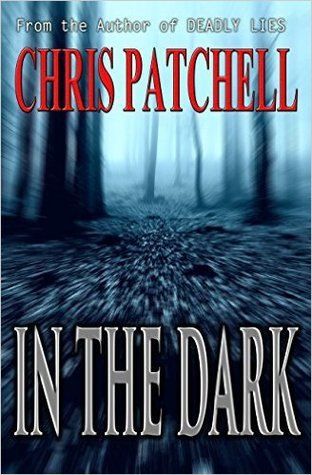 Verdict: Certain to provide nightmares, IN THE DARK is a top-of-the-line spine-chilling thriller.
A mother's search for her daughter leads to circumstances that go beyond her worst nightmares.
After three divorces, all that Marissa Rooney has to live for are her girls. Marissa learns that Brooke, her college-aged daughter, never showed up to her Monday classes. Besides Brooke's mysterious disappearance, Marissa is at her wit's ends since Kelly, her younger daughter, doesn't want to have anything to do with her. Romance begins to bloom when Marissa meets Detective Seth Crawford. But their love is about to be tested when Brooke's case spirals out of control with a chain of related murders, including Brooke's roommate.
Patchell pens a nail-biting story in her second novel. Quite the storyteller, Patchell has created a diverse cast that ranges from those who exude compassionate to a few downright loathsome as well as extremely terrifying individuals. Patchell focuses a couple different techniques to develop Marissa and Seth, her principal characters. While surrounding her featured figures with a well-defined cast, Patchell places Marissa and Seth into highly challenging situations—all set within Seattle and rugged and remote areas of the Pacific Coast.
Patchell's style of writing is nothing less than gripping, visceral. Alternating between unexpected and rapidly changing character scenes filled with plenty of red herrings, Patchell deftly captures the emotions of each moment. Tops on the emotional list are the dread and despair of a worried mother, the rambling and sick thoughts of a monster, and the utter terror of girls trapped in a kidnapper's lair. In addition to her literary complexities, Patchell closes chapters with heart-stopping cliffhangers that all slowly build up to a series of ticking-clock scenarios to round out her third person narrative.
Certain to provide nightmares, IN THE DARK is a top-of-the-line spine-chilling thriller.
~IndieReader
https://indiereader.com/wp-content/uploads/2016/04/DARK.jpg
475
312
IR Staff
https://indiereader.com/wp-content/uploads/2016/12/ir-logo-2017.png
IR Staff
2016-04-06 02:00:42
2016-04-25 09:09:03
The kidnapping of a college student is just one in a chilling series of events in: IN THE DARK