Many people unfamiliar with today's indie titles cite lousy editing and bad book covers as their primary reasons for steering clear.
While in some instances, we cede to the first point, one only has to take a look at the diverse and gorgeous specimens below–making use of illustration, painting and photography–to realize that ugly indie book covers are no longer the norm.
So go ahead, non-believers, and judge these indie titles by their covers.  While their genres vary from book to book (graphic novel to memoir), we think that the dozen highlighted below will all, at least, make a spectacular first impression.
Miseryland (Powdered Milk) by Keiler Roberts
Of course, a collection of comics–a visual medium by nature–ought to have a nice cover.
Roberts has excellent line work, a style that's simple but expressive and sure to attract readers to the deadpan, Ignatz Award-nominated work found inside.
Formicidae Effect by Susy Cirina
Another graphic novel, Formicidae Effect's bubblegum-flavored cover pops, showing the titular ant in its detailed repugnance, put in stark contrast to the unphased look on the protagonist's face.
There's a nice dose of attitude here, which compliments the start of the book well.
Congo to Covent Garden by Richard Glasstone
This memoir's cover is beautiful, with an elegantly painted portrayal of Glasstone.
The overall design–not just the illustration–is sophisticated, with fashionable typography that sets the tone well for an autobiography.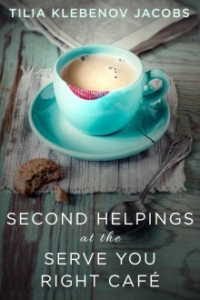 Second Helpings at the Serve You Right Café by Tilia Klebenov Jacobs
This cover exudes coziness, from the enticing cup of coffee to the crumbling cookie and overall rustic feel. One is immediately transported to their "happy place" before even cracking open the book!
If you seek comfort in your reading, this cover is rather inviting.
Hey Boy by Benjamin Strouse
Hey Boy's cover is utterly charming; it has the feel of a classic children's book, and we're reminded of late-20th century greats like Shel Silverstein, James Marshall and Maurice Sendak.
Black Wolf by Andrés Aloi
In its chaotic messiness, Black Wolf's cover artfully exhibits the fun and raucous tone of Aloi's teen fever dream.
It does a good job at attracting an audience, reflecting the crude and rebellious nature of the novel with style.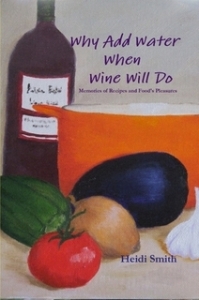 Why Add Water When Wine Will Do by Heidi Smith
We love the cover of Heidi Smith's cookbook. The painting of simple ingredients evokes memories and a homey feel–an appropriate cover for a book of family recipes and reflections on the author's childhood.
Gamble Taken by Roger Russell
Russell's novel takes us to another world, rendered beautifully on its cover.
Readers can see the ominous "Blood Star" looming over the horizon of a war-torn planet. It's an enticing image that's well-done, like a postcard inviting readers to the book's fantastic world.
Wild Dragon Soul by Tatjana Garibaldi
Bright and ferocious, this cover features splashes of saccharine-sweet color surrounding a fierce dragon, portraying the book's goal of having one's creative flair realized.
It's an explosive image surrounded by clean white space, making an excellent grab at readers' attention.
Artful ABC's by Gemma Lynch
Being a guide to various design principles (organized as a child's alphabet book!), you know Gemma Lynch knows her stuff as soon as you see the cover.
Lynch's bird is striking; not only do the colors demand attention, but its various textures add an interesting complexity to an otherwise simple image.
The Ghosts of Watt O'Hugh by Steven S. Drachman
Reminiscent of retro pulp thrillers, the cover for The Ghosts of Watt O'Hugh features a scene in action that looks straight out of a serialized newspaper comic from the 20's.
The ketchup-and-mustard palette adds some energy while remaining true to the retro look, and the cover overall makes this reader yearn to see what happens next.
Love Lane by Jack Marriott
An idyllic, quiet painted town…the cover to Marriott's book is a bit of a misnomer, featuring a soft and subdued-looking setting for a crime thriller.
It evokes a sort of wistful nostalgia that's perfect for a story of intrigue thrust into an average man's lap.
Note: Many of the titles featured in this story are also available through IndieBound  and can be found at your local bookstore.  Enjoy!