Suntan lotion? Check.  Hammock under shaded trees?  Check.  IR Approved Titles for your summer reading pleasure?  From Horror and Historical Fiction to Romance and Fantasy.  You can find them all here!
FANTASY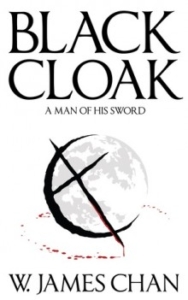 Blackcloak by W. James Chan
A man destined to be a powerful weapon struggles with self-identity as powerful forces race to claim him for their side.
BLACKCLOAK is a dream-like adventure through a shattered mind in a world filled with strange creatures and unusual magic.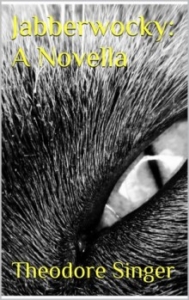 Jabberwocky by Theodore Singer
A bright and beautiful collection of stories, which take a classic poem, by Lewis Carroll, in new and engaging directions.  Its only flaw?  It is too short and leaves the reader wanting more.
HISTORICAL FICTION
The Confessions of Becky Sharp by David James
Both a revealing look at the character of Thackeray's most famous heroine as well as the pretenses of polite society in upper class Britain.
HORROR
The Robusta Incident by Jennifer Fales
It is said that revenge is a dish best served cold. Unfortunately, when creating a zombie army, this is not always possible.
INSPIRATIONAL
Shaken Awake by Allen Madding
The news of a man frozen to death on the front steps of a Georgia church sends a wake-up call three men who have no idea that their decision to open the church's doors as a shelter will make an unexpected impact in their lives.
LITERARY FICTION
He & She by Wayne Clark
A man of meager ambition and accomplishment experiences a midlife crisis that launches him into the world of S&M. Though sex and romance are discussed, the subject of this book is the loneliness that lives inside the main character and his attempts to banish it.
MYSTERY/THRILLER
A farmer and occasional journalist gets in over his head when he covers the murder of a young Arab student.  The mystery fan looking for an amusing and engaging diversion will find this title fits the bill admirably.
MYSTERY/THRILLER + YA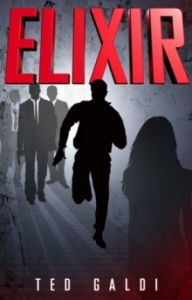 Elixir by Ted Galdi
In the aftermath of an impressive run on Jeopardy, teenaged genius Sean Malone is free to explore the world.  In Rome, he falls in love, but that relationship seems doomed when the object of his affections contracts a fatal disease forcing Sean to return to the life he left behind to save his love.
POLITICAL THRILLER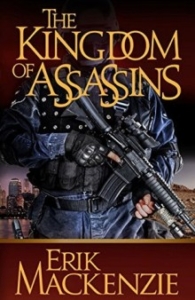 The Kingdom of Assassins by Eric Mackenzie
A riveting global political thriller that takes place ten years in the future as the protagonists race to rescue a city from disaster and a world from falling into chaos.
ROMANCE
A beautiful portrait of a woman at a crossroads in her life, and the rewarding human connection she finds along the path.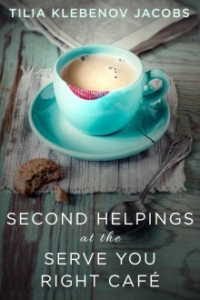 Second Helpings At The Serve You Right Cafe by Tilia Klebenov Jacobs