Suntan lotion? Check.  Hammock under shaded trees?  Check.  IR Approved Titles for your summer reading pleasure?  From Horror and Historical Fiction to Romance and Fantasy.  You can find them all here!
FANTASY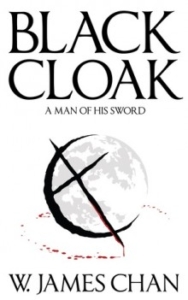 Blackcloak by W. James Chan
A man destined to be a powerful weapon struggles with self-identity as powerful forces race to claim him for their side.
BLACKCLOAK is a dream-like adventure through a shattered mind in a world filled with strange creatures and unusual magic.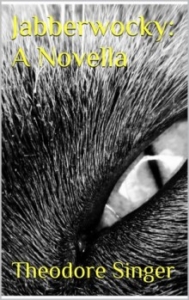 Jabberwocky by Theodore Singer
A bright and beautiful collection of stories, which take a classic poem, by Lewis Carroll, in new and engaging directions.  Its only flaw?  It is too short and leaves the reader wanting more.
HISTORICAL FICTION
The Confessions of Becky Sharp by David James
Both a revealing look at the character of Thackeray's most famous heroine as well as the pretenses of polite society in upper class Britain.
HORROR
The Robusta Incident by Jennifer Fales
It is said that revenge is a dish best served cold. Unfortunately, when creating a zombie army, this is not always possible.
INSPIRATIONAL
Shaken Awake by Allen Madding
The news of a man frozen to death on the front steps of a Georgia church sends a wake-up call three men who have no idea that their decision to open the church's doors as a shelter will make an unexpected impact in their lives.
LITERARY FICTION
He & She by Wayne Clark
A man of meager ambition and accomplishment experiences a midlife crisis that launches him into the world of S&M. Though sex and romance are discussed, the subject of this book is the loneliness that lives inside the main character and his attempts to banish it.
MYSTERY/THRILLER
Sleeping to Death by G.D.Baum
A martial artist and bodyguard must solve the murder of his client's brother, while mourning his late wife, watching his mentor die, and protecting those he loves.
Vigorous physical action, witty dialogue, unsavory but necessary moral choices, and a touch of Enlightenment combine to make this a mystery well worth reading.
The White River Killer By Stephen Wilson
A farmer and occasional journalist gets in over his head when he covers the murder of a young Arab student.  The mystery fan looking for an amusing and engaging diversion will find this title fits the bill admirably.
MYSTERY/THRILLER + YA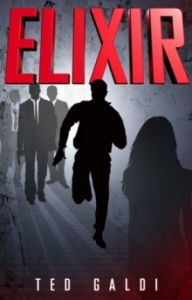 Elixir by Ted Galdi
In the aftermath of an impressive run on Jeopardy, teenaged genius Sean Malone is free to explore the world.  In Rome, he falls in love, but that relationship seems doomed when the object of his affections contracts a fatal disease forcing Sean to return to the life he left behind to save his love.
POLITICAL THRILLER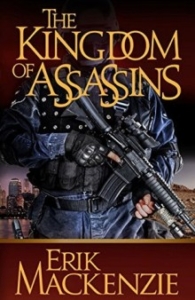 The Kingdom of Assassins by Eric Mackenzie
A riveting global political thriller that takes place ten years in the future as the protagonists race to rescue a city from disaster and a world from falling into chaos.
ROMANCE
A beautiful portrait of a woman at a crossroads in her life, and the rewarding human connection she finds along the path.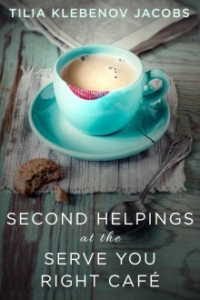 Second Helpings At The Serve You Right Cafe by Tilia Klebenov Jacobs
Two people are brought together by their love of morning coffee and sugary pastries but just as they start getting to know each other, their dark pasts and unexpected secrets threaten to unravel their burgeoning relationship.
SCIENCE FICTION
Nemo's World by Jeb Kinnison
In the second installment in The Substrate Wars series harkens back to the golden age of Heinlein and Asimov.  The action takes place in the near future where the United States has become a one-party oligarchy opposed by a group of rebel scientists and humanity and is poised to destroy itself in the name of "security."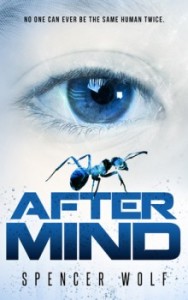 After Mind by Spencer Wolf
An Artificial Intelligence must discover his identity in order to protect the world from an insidious threat. A stunning, reality-bending sci-fi adventure.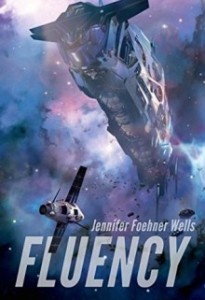 Fluency by Jennifer Foehner Wells
An internationally respected linguist has been asked to act as Earth's ambassador on a journey to an apparently abandoned spaceship that's on a collision path with an asteroid.
TRAVEL
Djoliba Crossing: Journeys Into West African Music And Culture by Dave Kobrenski
A musician tells the story of his travels in Guinea, West Africa, learning about the people, history, music and rituals of the country.
https://indiereader.com/wp-content/uploads/2015/05/summer-books.jpg
497
556
IR Staff
https://indiereader.com/wp-content/uploads/2016/12/ir-logo-2017.png
IR Staff
2015-05-20 08:27:26
2015-05-22 09:06:06
16 Indie Summer Reads