Every year readers are faced with "best of"  lists of books, from outlets ranging from "GoodReads Choice" to NPR.  And every year they all pretty much feature the same titles (this year it's "The Bone Clocks" by David Mitchell, "All the Light We Cannot See" by Anthony Doerr, "Lila" by Marilynne Robinson and Atul Guwande's "Being Mortal").
We're not saying those books aren't good, but really, is that all there is?  What about the indie titles?  The hot romances, off-beat memoirs, the cool science fiction, fantasy and YA, worlds created and envisioned by one person, the indie author?
We guess we were being overly optimistic last year when we suggested that at least one of the "Best of 2014" lists would include a self-pubbed book or two.  But still nada (and this despite the fact that an originally self-pubbed title–A Naked Singularity–won author Sergio De La Pava the PEN/Robert W. Bingham Prize as the best debut novel just a couple of years ago and earlier this year was named one of eight books on the shortlist for the inaugural Folio Prize for the best book published in the United Kingdom in 2013 (proving that IR's tagline, "Book Discovery Start Here", all the more prescient).
So get out your gift lists and your Kindles and Kobos, or order them in print.
Presenting IndieReader's list of the best reviewed indie titles of 2014.
FICTION
Dancing on Rocks by Rose Senehi
When Georgie Haydock requests a four-month leave of absence to take care of her mom who is injured in a motorcycle accident, little does she know returning to her hometown of Chimney Rock, North Carolina would set off a sequence of events that will force her to face her fears once and for all.
Home Again by Michael Kenneth Smith
The Civil War is usually characterized as the Northern states fighting the Southern states. Michael Kenneth Smith's HOME AGAIN looks at the effect of the war on two young men from the border state of Tennessee.
Mazie Baby by Julie Frayn
A mother's choice to end the abusive marriage she's silently coped with comes with more baggage than freedom, and it takes the hands of a tiny town and a large dose of trust to finally free her.
One Hundred Miles from Manhattan by Chris Orcutt
One hundred miles from Manhattan is the town of Wellington, where life is different. But there is a fine line between decorum and debauchery, and behind the civilized façade of the dignified and delighted there are demons that are deftly unearthed in this ironic look at the suburban life.
Saving Superman by Kathleen Sales
SAVING SUPERMAN is a poignant tale about a young boy and a man in the woods who become unlikely friends and heroes, helping one another through their traumas.
The Hour of Parade by Alan Bray
The year is 1806 and Russian Premier Major Alexi Ruzhensky is on break in Munich, Bavaria. His brother Mischa was killed in a duel with French Lieutenant Valsin and Alexi's father instructs him by letter to avenge Mischa's death. Alexi befriends Valsin and develops an unexpectedly deep friendship with the Frenchman and his lovely mistress. Alexi develops a fondness for them and loses his motivation to assassinate Valsin.
The Strange Birth, Short Life, and Sudden Death of Justice Girl by Julian David Stone
THE STRANGE BIRTH, SHORT LIFE AND SUDDEN DEATH OF JUSTICE GIRL is, on first glance, a history of the birth of live television in the mid-50s. Beneath this veneer, it is also the history of America dealing with World War II, Communism and the true meaning of justice in this new society.
The Sword and the Well by Ann Chamberlin
Set in the early days of Islam, when Muhammad is dead but still remembered by the living, The Sword and the Well is tale of interwoven tales, each told by one suffering from years of silence.
Women's Work by Kari Aguila
WOMEN'S WORK, on the surface, is the story about a post-World War III world where women have taken charge of trying to create a new society from the rubble around them. As one reads further, however, it evolves into an examination of male and female stereotypes.
FANTASY/PARANORMAL/SCIENCE FICTION
Black Moon Draw by Lizzy Ford
When Naia is magically transported from our world to one depicted in a book she read, she must fight to understand unfamiliar dangers, her own unreliable powers, and the terrifying but alluring Shadow Knight bent on conquering it all.
Lotus Petals by Gina Drayer
Olivia and Charlie are just two strong, independent, single women trying to live their lives and be happy. However, they operate a funeral parlor, are the only two witches living in a small town where witchcraft is not easily accepted, in which a killer has begun dumping bodies for Olivia to find.
Sector 64: Ambush by Dean M. Cole
In the pre-dawn hours over the Mojave Desert, 2 F-22 fighters take off from Nellis AFB and climb into the darkness headed for the Nevada Testing Range. The fighters are on a routine training mission but as they approach Area 51, they are intercepted by a large and unrecognizable craft.
Tainted by D. Hart St. Martin
The second in the Lisen of Solsta series, TAINTED continues following the journey of Lisen, a former "valley girl," as she becomes acclimated to a new body, a new dimension, and a new life.
The Eleventh Age by Luthien T. Kennedy
THE ELEVENTH AGE is a gripping work of fantasy that combines the eerie prophecies of the modern age with ancient folklore.
The Millennial Sword by Shannon Phillips
Recently graduated, Viveca Janssen moves from her parent's Ohio home to San Francisco. On her very first day, she is shaken by a strange face appearing outside her window. Hours later, a middle aged "hippie lady" tells Viveca that she is the new "Lady of the Lake" and gives her a sword claimed to be the Excalibur.
The Socket Greeny Saga by Tony Bertauski
The entire Socket Greeny trilogy (Discovery, Training, and Legend) follows a white-haired teenager that discovers he's part of an evolved human race, how he trains to understand his true self, and the legendary conclusion of his true nature.
Under the Suns by Ches Smith
UNDER THE SUNS is an excellently executed sci-fi satire of the belief in a higher power, and a clear cautionary tale of what can happen when a backward naive populace is introduced to a distorted self-serving version of Christianity by a con man from an advanced civilization.
Vampire Vic by Harris Gray
Victor Barton Thetherson has a self-esteem problem. His ex-wife bullies him. He is manager in a construction accounting firm, yet his staff makes fun of him. His teenaged daughter pretends not to know him. Moreover, she's not above finding fake fathers to act on his behalf. It seems as if nothing is going well in his life. Oh, and he's a vampire.
Witch's Dark By Ken Davis
All is not well in Colonial Massachusetts in 1736. The witches of Salem have become restive, demons prowl the colony and the Rattlesnake Society is challenging the iron fist of the Crown. In order to protect Boston from the spells cast by the witches, Gov. Whitelocke has employed Dr. Ephraim Rush as the colonial Doctor of Magical Sciences.
HORROR
Dead Soul Mary by M.J. Winn
A deadly virus is making the rounds, spread by a psychopath loosed on the world by a legal technicality, a virus that affects everyone it comes in contact with, bringing violence and horror to an unspeakable level.
Pivot by L.C. Barlow
A girl named Jack was raised to be a killer. A cult leader/evil sorcerer named Cyrus trained her to be the perfect assassin, and by the time she was teenager, she was already murdering like a pro.
Red Sand by Ronan Cray
Author Ronan Cray fully engages the reader from the start with a curious letter to the reader that explains why he wrote the book, confessing that it gave him nightmares and asking for a moment of silence for "all those lost souls and the horror of their end".
MYSTERY/THRILLER
Armchair Safari by Jonathan Paul Isaacs
Meet Derek Callahan, a conflicted man in life, his job, his relationships and his past. He's just started a new job at Netertainment, one of the fastest-growing gaming companies in the world featuring its prized product, Armchair Safari.
Autumn in Carthage by Christopher Zenos
Nathan Price is a solitary man. An academic by profession, his dark side prevented him from bonding with others except on a superficial level. There was one exception, his friend Jamie, who has gone missing.
Demons of Gadara by John A. Cassara
Joe Costa is racing against time. As an agent attached to Homeland Security he has travelled to Jordan, Israel and Italy to track down a report of a weapon of mass destruction set to explode at the G20 summit in Rome.
Ephemeral: A Brainrush Thriller by Richard Bard
A family on the run must face down a man in search of revenge, and a plot to take over the world's computer networks in this sequel to the Everlast Duology.
Flight of the Tarantula Hawk by Michael Allan Scott
The Book of Joel tells us "your old men will dream dreams". This is certainly the case with Lance Underphal, a crime photographer, except that his dreams are nightmares that precede murders. In this instance, he sees a series of murders that are somehow center themselves in the ruins of the Real Estate industry in Phoenix
Ladd Springs by Dianne Venetta
Delaney Wilkins lives in the eastern mountains of Tennessee. Its beautiful, untouched country has been in her family for generations. Current owner, Ernie Ladd, Delaney's uncle, refuses to sign over the title to Delaney's daughter, Felicity, like he promised his sister, Susannah, on her deathbed.
No More Illusions by Daniel Babka
Meet Dylan Blake, a tough police detective who minds his own business and is currently enjoying a well-deserved camping vacation after solving a particularly difficult crime. But as he is preparing to return to his northern California home, he receives a request from his police chief asking that he take a look at a nearby crime scene.
Sea of Crises by Marty Steere
Nate Cartwright's quiet life, dedicated to work and his dog, Buster, is shattered by a phone call from his younger brother. Peter has just arrived in LAX; convinced he's been followed from Minneapolis. When they get back to Nate's apartment, they get a sinister anonymous phone call issuing a warning.
Sin Walks into the Desert by Matt Ingwalson
It all started for Anderson "Sin" Kenfax with a phone call. His uncle and mentor, El Viejo, disappeared from his senior housing without a trace. Sin loaded his weapons and headed straight for the Sonoran Desert.
Slash by Evan Kingston
Alex vents her frustrations by addictively reading slash fiction about Koop's Kitchen, America's number one family drama television show since 1998. Yet her private pastime takes on a new level of curiosity when the more perverted slash stories at kkslash.net start to portend the deaths of minor actors from the show.
The Do-Nothing by Brannon Perkison
In a moment, with a single anger-infused push, John Sharpe's life changes. Now, as he lives on the run for murdering his father, John must find the courage to face his uncertain future while sorting out his angry past.
The Eyes of Athena by Spencer Hawke
Author Spencer Hawke's fictional THE EYES OF ATHENA involves a terrorist plot to start a New World Order.
ROMANCE
53 Letters For My Lover by Leylah Attar
A young Iranian-Canadian woman must choose between her passionate affair and her beloved family.
Flat-Out Celeste by Jessica Park
The third volume in the popular "Flat-Out" series, FLAT-OUT CELESTE explores the budding romantic relationship between two social misfits.
Ms. Park is also the author of the widely shared post, originally written for IR, called "How Amazon Saved My Life".
Kate's Escape from the Billable Hour by Petula Parker
A young, well-paid lawyer spontaneously quits her job and heads to Spain in search of happiness, where she discovers contentment with life comes from being true to herself and not those around her.
One Chance, One Moment by Judith Kohnen
Thirty-eight-year-old Garry Danzlo has everything a person would want that comes with being a famous musical celebrity. Yet success cannot heal the torment he has experienced in his childhood, let alone the most recent events of his father's suicide.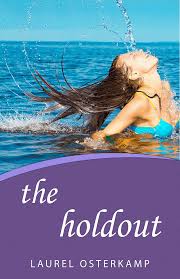 The Holdout by Laurel Osterkamp
Robin Bricker is the youngest, and the only daughter, in a family of men raised by a single father. The least accomplished of her siblings, she applies for, and wins, a spot on The Holdout, a Survivoresque reality show. Just as the series begins its television run, Robin is called for jury duty.
YOUNG ADULT
Assured Destruction by Michael F. Stewart
Janus Rose is in some ways the typical sixteen-year-old; she's smart as a whip with computers. When she makes use of a number of old computer hard drives that should have been destroyed, Janus finds herself in the middle of trouble so serious that not even she could have anticipated, and digging herself out has the potential to make things even worse.

Waiting for the Voo by Dean Ammerman
Buried beneath the outlandish circumstances of world annihilation in this Young Adult novel is a lesson in empowerment.
Ten Dreams from Heaven by Thomas D. Sedgwick MD
Tad convinces his proud parents to let him enjoy his time off instead of working a summer job before attending University in California. However, it is the 1960s in Southern California – a time and place in history of the psychedelic revolution, and unbeknownst to his parents, Tad has a summer project in mind: experimenting with LSD (a.k.a. acid).
NON-FICTION
After Action by Dan Sheehan
AFTER ACTION is the account of a U.S. Marine's tours of combat and his consequent PTSD.
America's Greatest Blunder by Burton Yale Pines
A disturbing argument that America, by entering World War I, set in motion a train of events that caused much of the death and destruction of the 20th century.
Diving for Pearls: A Thinking Journey with Hannah Arendt by Kathleen B. Jones
DIVING FOR PEARLS is a dual biography of Kathleen Jones and Hannah Arendt, a journey in which Jones explores Arendt's life and works for insight into her own life and the human condition in general.
FATLASH! by Karen Kataline
A cautionary tale and insightful look at the relationship between girls who are sexualized at a young age and obesity in later life.
He Did You a Favor by Debra Rogers
Author Debra Rogers shares her own experience of loser boyfriends; finding her Prince Charming and married him, only to discover when she was eight months pregnant that he was having an affair. From the depths of self-destructive shame, embarrassment, she one day realized "He did you a favor."
Heaven's Child by Caroline Flohr
Nothing can even describe the emotional trauma of a parent who has to bear – and live through – the agony of a child's death, a vibrant sixteen-year old, to a freak accident. Yet, Flohr has written a sensitive memoir that makes catharsis possible in the quest to understand her loss without turning death into a tear jerker.
I Will Never Forget by Elaine Perreira
Elaine Pereira's parallel memoir of herself and her mother Betty Ward is a sensitive, emotionally-charged journey through the dark landscape of dementia.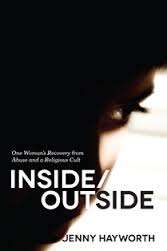 Inside/Outside by Jenny Hayworth
INSIDE/OUTSIDE tells the story of intergenerational abuse and loss in the author's family. Hayworth find inspiration from her grandmother, in a dream, to write her family's story in order to make sense of her life and family's history and to try to future abuse.
Modern Magic by Matthew Krajewski
MODERN MAGIC: RECLAIMING YOUR MAGICAL HERITAGE is for those interested in reconnecting with their unique magical selves, as well as with the magical people and world around them.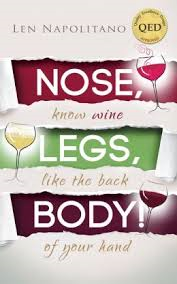 Nose, Legs, Body! by Len Napolitano
NOSE, LEGS, BODY is a book designed to help the interested layperson develop an appreciation for wine on a more sophisticated level.
The Bank Holiday Murders  by Tom Wescott
Jack the Ripper terrorized the Whitechapel district of London's East End in 1888. That hasn't ever been in question. What has been in question are two major topics: Who was Jack the Ripper and which murders belong to him?
The Devil Inside the Beltway: The Shocking Expose of the US Government's Surveillance and Overreach Into Cybersecurity, Medicine and Small Business by Michael J. Daugherty
 In light of Edward Snowden's recent revelations about the NSA's snooping activities, this riveting story of government surveillance is a must-read for anyone who's concerned about privacy and what information government can and will find out about law-abiding citizens.
The Grinder by Lee Rainboth
Lee Rainboth's THE GRINDER is an account the 2012 earthquake in Haiti. While other books on natural disasters look at a larger scope with geography and statistics on deaths, THE GRINDER focuses on the survivors in the small town of Mizak.
The Jetstream of Success by Julian Pencilliah
THE JETSTREAM OF SUCCESS is a motivational book that tells the story of the author Julian Pencilliah's journey around the world, and he reveals how his travels inspired him to see life in a whole new, far more exhilarating way.
Through the Eyes of the Horse by Carlos Tabernaberri with Marty Schiel
THROUGH THE EYES OF THE HORSE is the author's solution for a gentle and understanding approach to working with horses, which not only offers practical steps on training horses, but also encompasses lessons in mindfulness for the trainer.
Word Up! How to Write Powerful Sentences and Paragraphs by Marcia Riefer Johnston
Word Up! is a reference manual providing pertinent information and instruction on basic grammar rules without the fuzzy stale aftertaste most literary reference manuals leave behind.
HUMOR
Days of Amber by Alex Chu
DAYS OF AMBER is a humorous, well-written account of life at a software development company.
KIDS
Orion Poe and the Lost Explorer by Will Summerhouse
ORION POE AND THE LOST EXPLORER is the story of a boy who sets out to find a lost explorer, only to discover that the world is far bigger—and stranger—than he ever imagined.
​​
Pie Rats: The Forgotten Map by Cameron Stelzer
PIE RATS: THE FORGOTTEN MAP, by Cameron Stelzer, is a delight from start to finish. A children's book with an artist's touch; it is a treasure worth seeking.
Prince Iggy and the Kingdom of Naysayer by Aldo Fynn
Iggy is rejected and tormented by everyone in his life, until one day he discovers his origins and worth in this enchanting children's tale.
The Uninvited Visitors (Starfoot and Brown Books) (Volume 2) by Rhoda Canter
Only fifteen, and Isabel already knows that being brilliant can be life-threatening. Our adventure begins when Isabel's genius scientist of a father is in danger overseas and sends his daughter the signal to disappear.