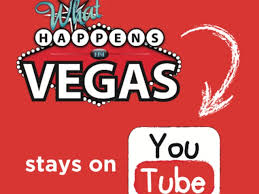 This rulebook offers guidance for participating in social media effectively without destroying your reputation.
This is a book designed to help people navigate social media and the Internet without losing their reputations, their jobs, their marriages or their friends. The author points out that privacy is effectively dead, that anything you do can and possibly will show up on the Internet, and that other people- including employers – make decisions about you based on what they find there. The book is structured as a series of rules, with practical examples drawn from real life, and lessons learned.
The rules listed make a great deal of sense, and are substantiated with real-life evidence of their efficacy. The book is well designed for clear communication; chapters are short and clearly structured, rules, examples, and lessons are presented in plain language, and there is a glossary at the back for terms which might be unfamiliar to some readers. The author advocates not only for protecting one's online reputation, but for living it in one's personal life as well, as real integrity is always safer than a carefully-guarded mask. He also urges kindness along with caution, and shows some of the ways that social media can be used to further great good, as well as causing harm.
The experienced social media user may find Qualman's advice to be fairly self-evident – there's not much here which hasn't been covered elsewhere. Also, the book could use a bit more editing; there are occasional, though not terribly frequent, grammatical errors which detract somewhat from the book's professionalism. (For example, in a discussion of Justin Bieber's big break (p. 100), he says that a marketing executive "pursued Justin in hopes to represent him" rather than "in hopes of representing him," or "hoping to represent him," both of which would have been more correct.)
WHAT HAPPENS IN VEGAS STAYS ON YOUTUBE is clear and readable, and the reader who follows Qualman's advice will likely be safer online and quite possibly mentally healthier and happier than the reader who does not.
Reviewed by Catherine Langrehr for IndieReader
https://indiereader.com/wp-content/uploads/2014/01/Unknown2.jpeg
194
259
IR Staff
https://indiereader.com/wp-content/uploads/2016/12/ir-logo-2017.png
IR Staff
2014-01-01 16:08:30
2014-01-01 16:08:30
What Happens In Vegas Stays On Youtube