By Steve Urena
Horror has always had its place in comics, dating back to titles like "Tales from the Crypt", "Eerie Comics", and "Crime Suspenstories".
Legendary rock musician and spooky personality Alice Cooper wants to go back to those days and is teaming up with Tom Sheppard ("The High Fructose Adventures of the Annoying Orange") to produce his own horror anthology collection.
"Uncle Alice Presents" will be the new face of horror and will likely be scaring readers before the year is over.  I spoke to Sheppard who enlightened IndieReader about this new up-and-coming series.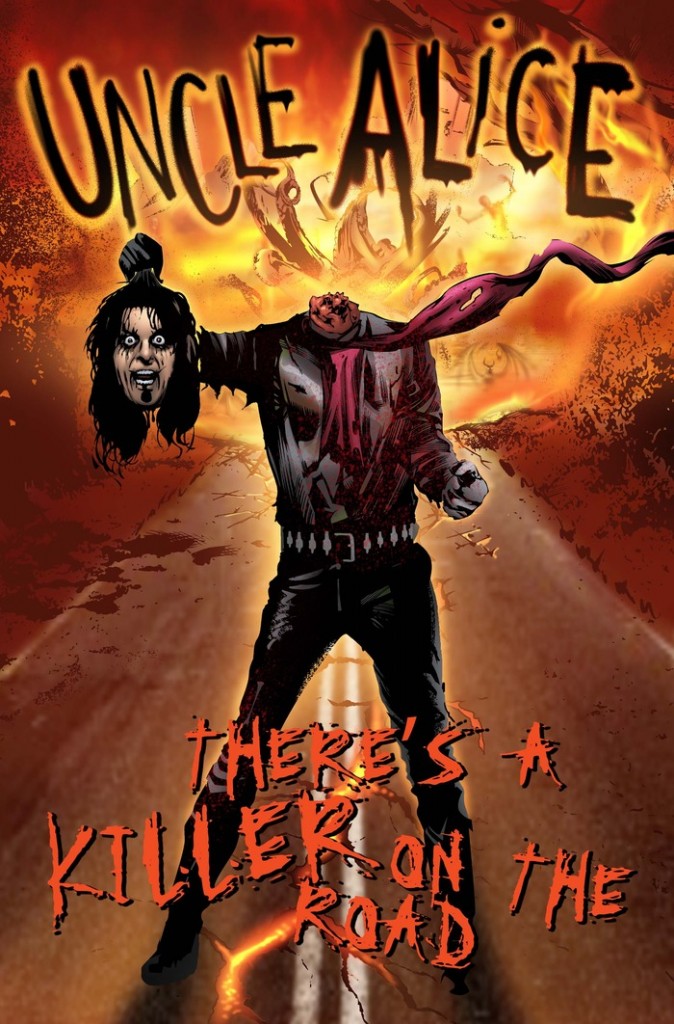 IR: Tell us about the project and the process behind it.
TS: The project is called "Uncle Alice Presents".  I met Alice Cooper when he guested on "The High Fructose Adventures of Annoying Orange".  We bonded over our mutual love of all things horror, and after discussing it over several months, "Uncle Alice Presents was born".   In a nutshell, it's a shock-rock anthology horror series, with Alice Cooper as our guide."
IR:     You use Kickstarter to fund your project how has that been going?
TS: "I'm new to the whole crowd funding idea, but I dig it.  We've got close to 9,000 Facebook "likes" on our Kickstarter page .  From what I know, that's huge for a Kickstarter campaign.  Whether we can get those fans to pull the trigger on funding is still the wild card.  We're steadily gaining traction each day though, and I'm confident Alice's fans will get behind us.  The feedback has been enormously positive."
IR:    What have been your influences in creating comics and what made you want to do so in the first place?
TS: Like a lot of people, I grew up reading comics.  I really ate up anything horror-themed.  The first record I ever bought as a kid was an Alice Cooper record.  His theatrics and his dark sense of humor always spoke to me.  He's been as big an influence on my writing career as any of my heroes from the comedy world.  The chance to collaborate with Alice is an absolute dream.  I honestly can't think of anyone I'd be more excited about working with.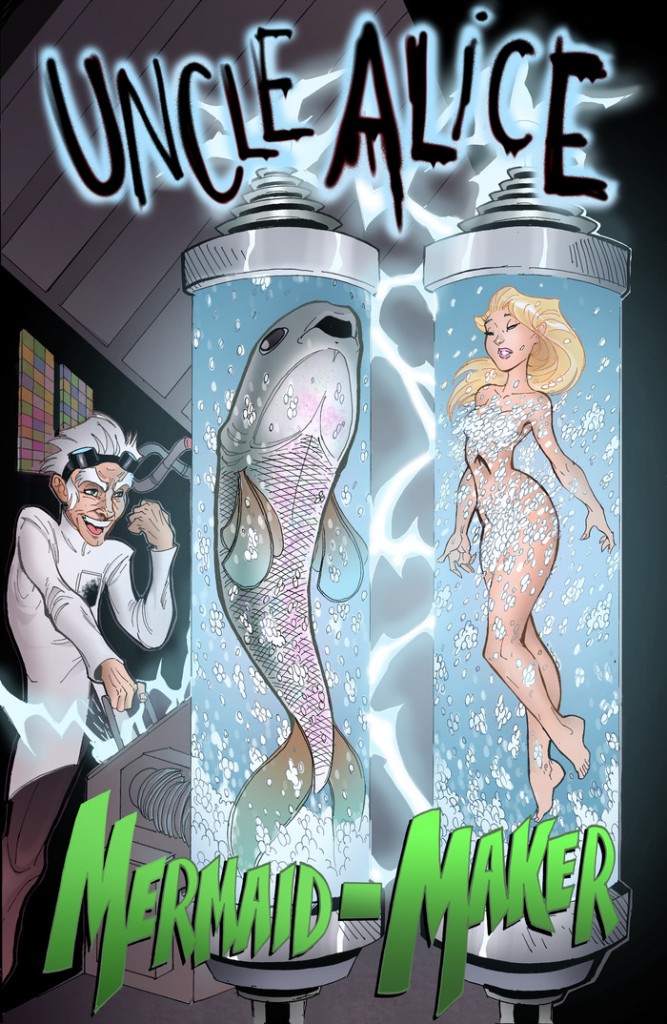 IR:  What would you like people to take in when reading your comic?
TS: We want our readers to be entertained, exhilarated, creeped out and ultimately, in need of a shower – the same way you feel after seeing an Alice Cooper concert.
IR:     What other projects have you been working on and what kind of stuff would you like to do in comics?
TS: Dark Matter (my company with Todd Moyer and Doug Masterson) has a bunch of cool stuff coming up – including a graphic novel series with Andrea Portes (author of "Hick") called "Super Rad," and one I'm writing called "Filthy Stinking Heroes."  We're also developing Julian Thompson's Young Adult classic, "The Grounding of Group 6," into a movie that should hopefully shoot this fall.
IR: What are you reading right now, any comics right now you are really into?
TS: The awesome "Rascal Raccoon's Raging Revenge" by the amazing Brendan Hay, who, it just so happens, is going to write some of our "Uncle Alice stories".
IR:  What is your method of writing/creating?  How do you come up with your content?
TS: I brainstorm all the time, and keep notepads everywhere.  Like a lot of writers, procrastination is my enemy.  When I'm writing by myself, I force myself behind the desk and shut off the internet.  There's actually a computer program called "Freedom" that shuts it off for however long you want to stay off, and it won't come back on again.  The guy who came up with it is a genius.
IR:  Anything else you would like to add?
TS: Thanks to everyone who's gotten behind "Uncle Alice Presents".  Please tell your friends and even your enemies.  Spread the word so we can bring this project to life!"