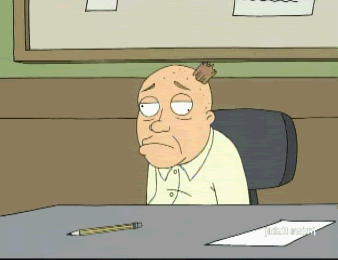 Last year, the publishing world was abuzz with stories of famous authors sock puppeting or paying for fake reviews to bump up their sales. And it worked – many are now millionaires because of it.
Because of the issue of ethics, many people denounced those authors. However, a new business model popped up: paying someone anywhere from $5 to $30 for either a good review of your own book, or a poor review of a competitor's book (more below).
This should surprise nobody. We live in a capitalistic society, which focuses on success by any and all means. Add to that an economy that's in the dump, and people are more desperate than ever to make bank. Listen:
It's not illegal to pay for fake reviews (though highly questionable ethically).
Nobody has been killed in the writing of a positive or negative review (so far).
Regardless of your or my opinion of this practice, it's happening.
These authors argued: it's been done this way for years. How do you think authors get their books reviewed in publication like People or Time? They pay for it.
I myself have NEVER paid for a single review. Ever. And I won't. Some people have. If you're an indie author trying to make it in the harsh reality of the publishing world, it can seem an attractive option – lots of positive reviews sell more books. Who cares if someone buys a book based on fake reviews? It's been happening for years. This is nothing new.
I care. You care.
Here's why (and before you object to this article and me giving people the tools to buy said reviews, all I did was google it and pages of options pop up, like this article about ResultSource in the WSJ):
1)  Fiverr.com. You can go to this site, and for $5, you can purchase fake good reviews or fake bad reviews. Sounds like a deal, right? Stop right there. Amazon goes into these sites and creates fake books. They pay for fake reviews. Then they run these profiles to see where else these reviewers have left reviews, and then they pull them.
Not only that, YOU'RE on the line for participating in this type of scam. Amazon has every right to ban you for life (as do other sales channels like Barnes and Noble, Kobo, iBooks, etc). Do you want to risk that?
2)  Paid Review Sites. In researching this article, I found this site: ProBookReviews.net. They charge $29/positive review and here's their copy and guarantee:
"If you're going to break the rules, be smart about it!"
'This is where our "Book Review Service" comes in. We take special measures so Amazon has no way to track if you purchased reviews or if they are legitimate.
All of our reviews look 100% genuine.
Details
– All reviews are "Amazon Verified Purchased" reviews
– All reviews are posted from different Amazon accounts
– All reviews are posted from unique IP addresses
– All reviews are 100% unique and tailored to your book
We take extreme measures to protect your identity and the integrity of your book. There is absolutely no way Amazon can track if you used our service.

We are here to help you and your book succeed!'
Now, I don't know about you, but just reading this made me feel so dirty I wanted to take a shower. How can people feel okay doing this?
For that same $30, you can pay the amazing and hard-working Pandora, owner of Orangeberry Book Tours, who will book you into a month's worth of high-traffic book blogger blogs and guarantee reviews (though not positive – it is a crapshoot). But that's a wonderfully effective and ethical option! Plus, it helps your Google ranking and overall exposure.
Or: contact the highly respected San Francisco Book Review (disclosure: I write a monthly column for them, but receive no monetary compensation). They offer a 25% discount on advertising (and they have a HUGE readership) to all indie authors.
3)  Cheating. We learn not to cheat on our schoolwork in elementary school. My seven-year-old son knows full well the consequences of cheating. So how can you rationalize that this practice is okay? You can't.
And no matter how hard you try, someone, somewhere, will find out. And then what? You become the bad guy, you lose sales, and nobody will purchase your next book (or your backlist).
Listen, with this change in publishing comes the scammers who will do anything to make a buck. They are not doing this to help you, your career, or your readers. They are doing it to make money. You are simply the conduit to the money money money.
I love what Amy Edelman of IndieReader.com has come up with: Rabble. She explains the concept in this Huffington Post article and here's a link to Kickstarter. I fully support this effort and have backed the project.
Bottom line: paying for reviews is breaking the rules and the best way to be 'smart about it,' is not to do it at all.
*****************************************************************************
Rachel Thompson aka RachelintheOC is a published author and social media consultant/founder of BadRedheadMedia. Her three books, A Walk In The Snark, The Mancode: Exposed and Broken Pieces are all #1 Kindle bestsellers! When not writing, she helps authors and other professionals with branding and social media for her company, BadRedhead Media. She hates walks in the rain, running out of coffee, and coconut.
https://indiereader.com/wp-content/uploads/2013/03/idiot-2.gif
260
338
Guest Author
https://indiereader.com/wp-content/uploads/2016/12/ir-logo-2017.png
Guest Author
2013-03-15 08:41:00
2013-03-18 09:08:47
Why Paying For Bogus Reviews Makes You An Idiot