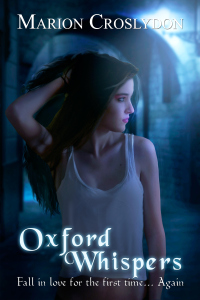 Verdict: OXFORD WHISPERS is a haunting tale about the power of history, heritage and love.
College student Madison LeBon has always had a connection with the dead because of her heritage of voodoo and psychic abilities, but Madison finds herself unable to ignore a calling from the past after her first day in history class and a lesson about a famous painting.
Madison finds herself between two times and two places, battling a sinister Peter who had intervened in the lives of the characters in the painting and is now is trying to correct history in present day. Madison must discover her relationship to the painting and the significance of the people around her in order to end the hauntings and stay alive.
Author Marion Croslydon's alluring mystery crosses over several countries as well as a paranormal time zone, to bring together fact and fantasy inspired by a painting by William Shakespeare Burton, called 'The Wounded Cavalier'.
Madison, the headstrong, female protagonist is appealing as a determined character that both shuns and is called to her powers that will help her understand and survive the call from the past. The characters are credible as college kids looking for their path in life while struggling with love, their own issues of self-esteem and family baggage, such as Rupert's controlling father and the circumstances in which his mother died.
Croslydon effectively captures the tone and period of various time settings and characters, from the differences in wording and expressions between the British and American characters to the distinctions in language between the characters that are from the 1650s and the present day.
The story moves quickly for the most part, though some elements of the story such as Madison's desire to avoid the paranormal aspects of her heritage, her encounter with the shady Tarquin and some of the heated arguments between the characters are over emphasized. The restating and overplaying of certain moments almost hinders the drama and tension created by an otherwise suspenseful plot and tight writing.
OXFORD WHISPERS is a haunting tale about the power of history, heritage and love.
Reviewed by Maya Fleischmann for IndieReader
https://indiereader.com/wp-content/uploads/2012/12/oxford.jpg
300
200
IR Staff
https://indiereader.com/wp-content/uploads/2016/12/ir-logo-2017.png
IR Staff
2012-12-10 11:33:52
2016-02-11 14:43:41
Oxford Whispers