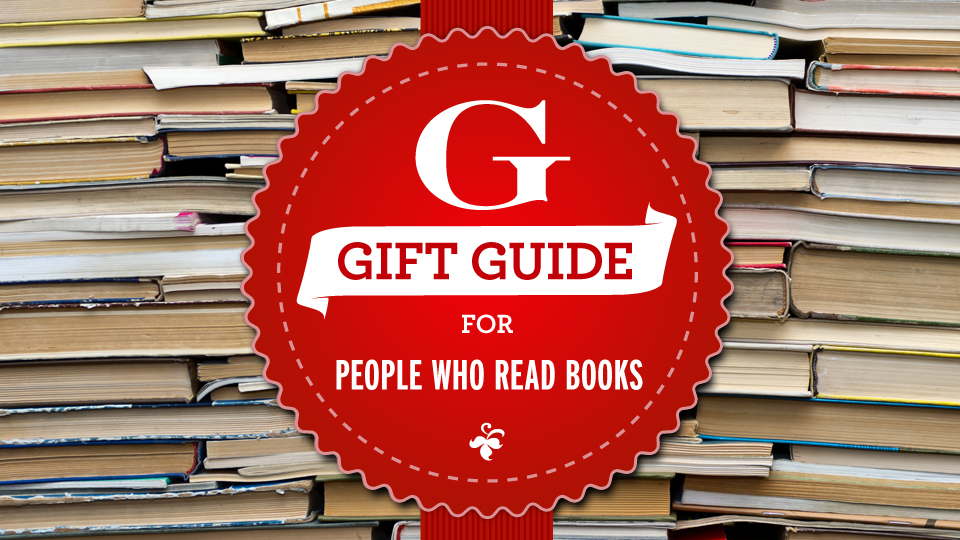 Not to dampen your fa la la, but for many of us, it is 'tis the season to be in an enormous rush.
If you're desperately searching for a gift – not just any gift, something creative and meaningful – Blurb has you covered. Read on for some of our picks and pick up some ideas for books you can make and give this  holiday season.
Instagram photo books, instantly wonderful gifts
If you're an avid Instagrammer, you have a ready-made stream of visual material with which to concoct an artful (and easy-to-make) book. For a quick primer, take a look at this step-by-step guide and if you need some inspiration, check out a few of our favorite Instagram photo books below.
In A Year of Instagrams, author Bex Finch's showcases her 365 project in which she took Instagram photos with her iPhone every day.
The book features the best of the best, cleverly and artfully paired in two-page spreads that go from simple portraits to eclectic scenes whose color, composition, and sensibility echo each other beautifully.
If you used Instagram to record a trip near or far, think about doing an Instagram travel book like Gstaad My Love by Lea Perelsztein (or New York My Love or Tel Aviv My Love – this author is well-traveled). It's a nice gift to give your travel companion (or yourself!).
And then there's an Instagram photo book of family shots. Round up those lovely filter-enhanced shots and put together a year-in-review. Instagram books take minutes to make, are sized at a handy 7" X 7" format, and start at just $10.95.
2013 Weekly Planners – pencil in a date with creativity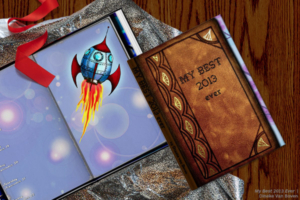 We've been fans of Dineke Van Boven since we first spied her book "My Best 2012 Ever" in the Blurb Bookstore. This datebook/notebook showcases her skills as an illustrator and a truly creative mind. Check out this Blurb blog post for our interview with Van Boven and consider picking up a copy of her latest datebook: My Best 2013 Ever.
Like the 2012 version, the book was made using Blurb BookSmart®, free downloadable book making software. It features plenty of room for notes and reminders, or, as one purchaser of Van Boven's2012 datebook wrote: "Dineke's magnificent suggestions offer a full, creative playground in which to doodle and brainstorm."
If you're interested in creating your own 2013 Weekly Planner, you don't have to invest a lot of time and customize each and every spread like Van Boven did. Here's a step-by-step how-to on creating a 2013 Weekly Planner using our professionally designed templates. Just drop in your photos, note important dates (birthdays, anniversaries, national Pet Appreciation Day, whatever), and you've got a gift guaranteed to be loved throughout the year. And, by the way, if you're pressured for time, a planner is just as appreciated as a late Christmas (or right on time for New Years's) gift.
Super delicious gifts: custom family recipe books
Finally, one of the nicest gifts you can make and one that's sure to be perfect for every family member on your list is a family cookbook.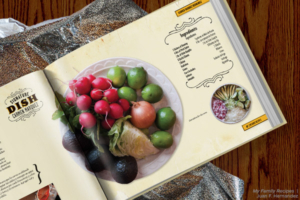 One of the best we've seen is My Family Recipes (Recetas De Mi Familia) by Juan F. Hernandez. Filled with family stories, recipes, and even including a family tree, it's an instant heirloom – just as yours will be when you make it. Again, here's some helpful advice on getting started and getting your cookbook made.
Admittedly, a cookbook will take longer to make than an Instagram photo book or a 2013 Weekly Planner, but there's always next year and, hey, great gifts are always appreciated whenever they arrive – but if you want to make sure your book gets there in time to give on December 25, be sure to place your order by December 17 at the latest.
And for added incentive, use the code WARM at checkout and get 25% off. This offer expires on December 17, so cancel that mall trudge you planned for this weekend and make a book instead.* Ho ho ho and cheers from Blurb.
* Offer valid through December 17, 2013 (11:59 p.m. local time). A 25% discount is applied toward your product total. Maximum discount is USD $150, GBP £95, EUR €115, CAD $150, or AUD $150 off product total. Valid for printed books only. This offer is good for one-time use, and cannot be combined with volume discounts, other promotional codes, gift cards, or used for adjustments on previous orders.
https://indiereader.com/wp-content/uploads/2012/12/gg-61.jpg
540
960
IR Staff
https://indiereader.com/wp-content/uploads/2016/12/ir-logo-2017.png
IR Staff
2012-12-13 08:11:26
2015-07-13 16:27:17
Best (Blurb) Books to Make for the Best Gifts Ever