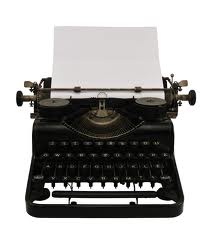 As mobile technology continues to advance, more and more apps are popping up to make our lives easier – and not just the recreational part of it either.
The apps below all help writers in one way or another – from correcting poor grammar to boosting book sales – so we can be better versions of our futuristic selves. Check out my picks for must-have apps then let me know some of the apps that you swear by in the comments below.
Grammarly
For writers great at telling stories but not so hot at minding proper grammar, Grammarly might just be a Godsend. This automated proofreader and personal grammar coach instantly finds and corrects more than 150 types of grammatical errors like sentence fragments, proper-noun agreement, and punctuation; improves word choice with context-optimized vocabulary suggestions; and helps users avoid plagiarism by checking text against 2 billion+ documents. After entering your selected text, Grammarly will review it, provide a score (yeah, it's grading you), and offer suggestions on how to improve it. This web-based application is ideal for students, professionals, and job seekers, and a seven-day free trial is available so you can test-drive it before committing.
Voice Memos
Instead of clamoring for pen and paper when that brilliant idea strikes, open Voice Memos, the pre-installed iPhone app that makes it quick and easy to record notes for playback later. "Often I have an idea that is too amorphous to write down or I don't want to forget the idea," says Fueled.com's Adam Itkoff, "but by using the Voice Memo app, I can record and organize my notes as needed, which is especially valuable to writers and journalists alike." The app also allows users to share memos via e-mail and SMS (text message), a particularly useful feature for writers collaborating with colleagues.
Ultralingua
There are plenty of dictionary and thesaurus apps on the market, but Ultralingua sets itself apart with its advanced search and related words features. Because the app specializes in translation dictionaries (along with its popular English dictionary and thesaurus), it's able to use its knowledge of how dozens of languages work to improve its ability to find related words, phrases and examples for a given word. "When a writer is looking up a word in the dictionary, it's rarely because they don't know what it means; often, they have a word in mind but it isn't quite the right way to express a concept," says Ashleigh Peltier, marketing coordinator for the app. Enter Ultralingua, which helps teach writers what they need to know about words opposed to simply supplying an alternative.
Author Marketing App
Indie authors will go gaga over the 100% free Author Marketing app from FreeBooksy, a Facebook-based application that helps authors leverage their fan pages to obtain more 'likes' and sell more books. The app allows authors to list all their books on Facebook, with "Buy Now" links to their website, Amazon, or another site. There's also an import-from-Amazon button that allows authors to transfer their book descriptions, reviews and prices (an author does not have to use this feature or link to Amazon, but most authors find this very useful) to enhance the experience for potential buyers. Other exciting features of the Author Marketing app include an e-mail collection form so fans can subscribe to an author's mailing list, the ability for an author to offer a free chapter of their book for direct download from Facebook, and event listings so fans know when and where the next author appearance will take place.
Contour
Contour by Mariner Software is a character-based story development
app for Mac, iPhone and iPad developed by Emmy Award-nominated screenwriter Jeffrey Alan Schechter. With a goal to explain the character's journey through the archetypal themes, plot points and three-act structure, Contour asks users four basic questions initially:
1. Who is your main character?
2. What is this main character trying to accomplish?
3. Who is trying to stop the main character?
4. What will happen if the main character fails?
Contour then helps the user decide what elements need to be part of the story and works to eliminate the question, "What comes next?" In addition, Contour comes with entire scripts of successful movies dissected using the Contour system. Basic editions retail for $49.95 while the pro series sells for a hefty $399.
WordPress
Avid bloggers – especially those who make a living off it – will tell you that the free WordPress app is essential to keeping their sites up to date no matter where they are. Brenda Della Casa, author of the blog Walking Barefoot, says she finds the WordPress app immensely useful as the foundation of her brand-building efforts. Built-in features allow you to write and edit posts and share photos all while on the go so your readers never have to wonder why you went MIA.
UberConference
Brainstorming sessions between writers in various locations are enhanced by UberConference, an audio conferencing service that provides a recording option. The service integrates with Evernote (a popular note-keeping app) so call summaries, including the link to the recorded mp3 file, are accessible. Features include social-media integration, robust call controls, easy outbound calling, and an in-call interface that shows you who's on the call. UberConference is free.